A few days back Nissan Motor and DeNA announced that a self-driving taxi will soon be on the roads of Japan.
Nissan said that the system is very simple, passengers will input pickup and drop off via text message or voice input from the list of destinations showing on a tablet screen. It is also said that the system is very similar to the cab booking apps being used all over the world nowadays. Costumers can use mobile applications on their smartphones for booking.
This week, the first-ever Robo-taxi will start its first ride from Nissan Headquarters to Yokohama World Porters shopping centre. This first test drive will be a road to a tremendous breakthrough in Japan's transportation system.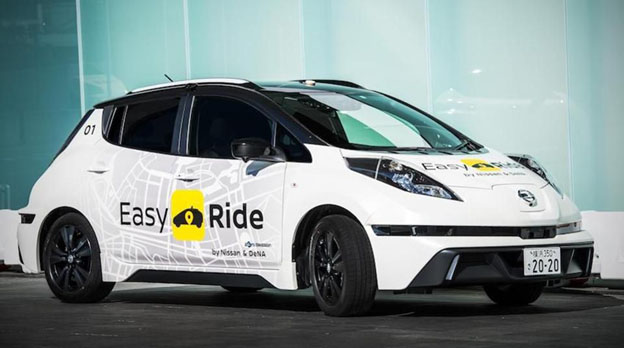 Needless to say, there are pros and cons associated with a self-driving taxi. Starting from a very high initial cost to the computerized systems in the taxis being hacked and misused; there are other hassles to beware off. But on the bright side, Robo Taxies can help decrease the horrific survey that reveals that 81 percent of the accidents are due to human error.
In the recent few years, Pakistan has also been working on transportation; some major changes include Metro buses, Uber and Careem in the major cities of Pakistan.The Government of Pakistan, however,  needs to rethink whether these busses and taxis will be enough to compete with the major inventions in the neighbouring countries.