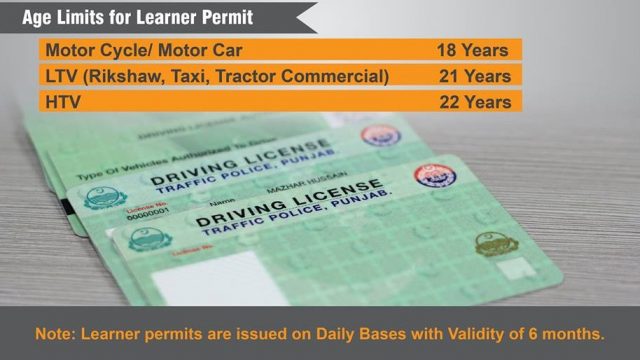 The driving license is essential in today's time, as it has become a basic necessity. Henceforth, we will tell you how to get your driving license in Punjab. By following these simple steps, defined by the Punjab government, you can get your driver license for bike and car.
A driving license basically tells the competence of the driver i.e. his/her driving skills and vehicle he/she are allowed to drive. Furthermore, it is to be noted here that one reason people don't opt for driving license is lack of information regarding how one can get a license.
However, the process for applying for a driver's license is simple; all you need to do is just login to Driving License Issuance Management System (DLIMS) website download the license form from the download section, fill it and submit the required documents to the nearest licensing center.
Also Read:  DLIMS Punjab – Online Driving License Verification Service
Documents Required:
Different materials are needed for different types of licenses.
Learner's License:
A copy of C.N.I.C
A Ticket of Rs.60 from any Post Office
Get a Code Book of Traffic Rules & Regulation from Traffic Police Office
Medical Certificate (for the candidates of 50 years or more)
Motor Cycle/ Motor Car: 18 Years
LTV (Rickshaw, Taxi, Tractor Commercial): 21 Years
HTV 22 years
Note: Learner permits are issued on daily basis, with the validity of 6 months.
 Permanent License:
Application Form (A) within a file cover
Original Learner Permit of at least 6 weeks
Medical Certificate
3 Passport size fresh Photo Graphs (Attested)
An Attested Copy of C.N.I.C
Paste a Ticket of Mentioned Fee on License Document
International License:
Required International Application Form within a file cover
An attested copy of C.N.I.C
A copy of valid Driving License issued from Lahore
A copy of Pakistani Passport valid for at least 6 Months with Visa
2 attested photograph (Passport Size)
Rs. 66 Court Fee Ticket
Rs. 450 Bank Challan Fee
Note: Applicant will bring his original C.N.I.C, Driving License and Passport with him at the time of submitting the form.
Moreover, here is the fee structure for different driving licenses in Punjab:
Furthermore, it would be worth mentioning here that one can also track the status and delivery time of the license from the DLIMS. Additionally, it is an online license verification and tracking system introduced by the Government of Punjab.
For more information on driver license in Punjab, visit Pakwheels' DLIMS- Online License Verification.