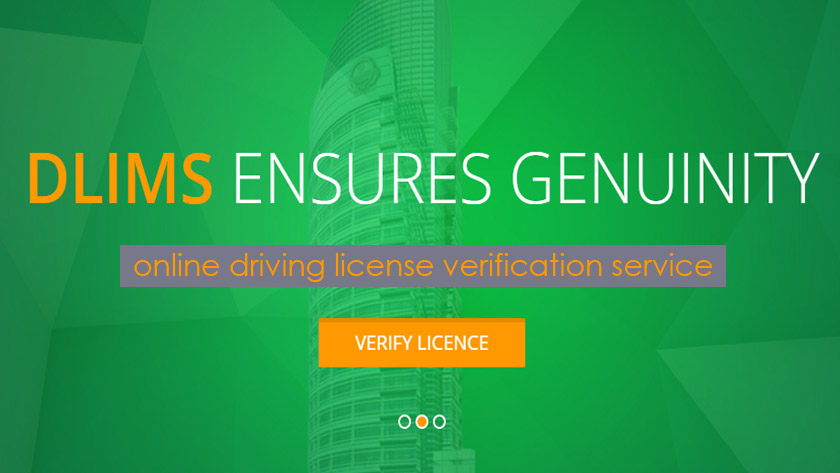 DLIMS Punjab – Online driving license verification service
DLIMS or just put it simply Driving License Check is an online license verification and tracking system introduced by the Government of Punjab to find out Driver's License details and verify all the relevant information of the driver. With the efforts of the Punjab Information Technology Board (PITB), any user in Punjab can verify or track driving license status online. The system DLIMS, which PITB has developed, is available to 36 districts in the province of Punjab.
Salient features:
It has a centralized license printing facility.
Increase in revenue by ensuring transparency
Help reduce vehicle-related crime in the province
How to use DLIMS?
The system is quite easy to use. Go to the DLIMS Punjab website and enter your CNIC without dashes and press verify, and the system goes through the records with your query. And after that gives you the necessary result. However, if you have entered the wrong CNIC, the system will show a message "License Data Not Found,"—meaning you will not be able to locate and verify your data. So always enter the correct CNIC number if you want to know you're driving license information. Same goes with the tracking of your License; just go to the DLIMS website and click on the License information through this; you can track license status as well.
USER INFORMATION
License Number:
CNIC:
Name:
Father/Husband Name:
City:
Allowed Vehicles:
LICENSE DURATION
Issue Date:
Valid From:
Valid To:
Moreover, one can also visit PakWheels.com and click on the license verification link:
Also read: MTMIS – All you need to know about vehicle verification
How to apply for a driver's license:
The process of applying for a driver's license is simple and straightforward. First, you need to just log in to the DLIMS website, download the driver's license form from the download section, fill it, and submit the required documents to the closet licensing center. You can locate the closest licensing center by clicking at the Licensing Centre tab.
Documents required:
Different materials are required for different types of licenses.
Learner's license:
The documents which you need to apply for driver's license are a copy of CNIC, Rs. 60 ticket from Pakistan post office, traffic rules and regulation book from traffic police office and a medical certificate for people who are above 50 and is applying for learner's license. Moreover, the age limit for Light Transport Vehicle is 18 years, and for Heavy Transport Vehicle is 22 years.
Permanent license:
After the issuance of a driver's license, the next step is to get a Permanent license. And for this, you need an application form (A) enclosed in a file cover with an original learner permit. It would be worth mentioning here that the duration of the permit should be six weeks. Furthermore, you need a medical certificate, attested CNIC copy, and attested three passport size photographs. And finally, a fee ticket which is mentioned in License Documents.
Read Also:
For information regarding the renewal of Driving License or duplicate driving license, visit the DLIMS website.