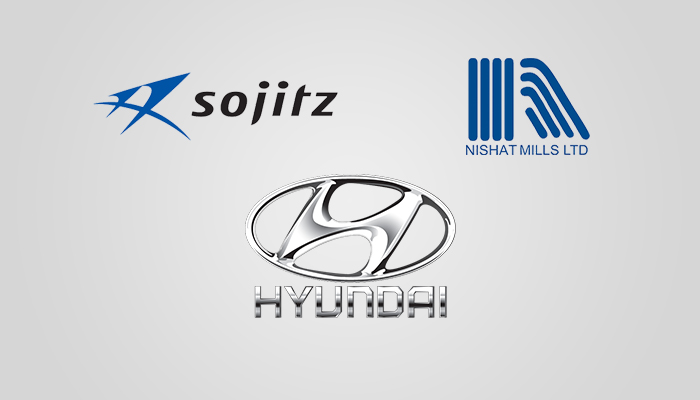 NML (Nishat Mills Limited) is selling 40pc stake of its auto assembling business to the Sojitz Corp., a Japan native company, the company informed PSX (Pakistan Stock Exchange) on Thursday.
Sources report that the bourse filing mentioned this development in the following words:
'Nishat Mills Limited has entered into share subscription & shareholder agreement with the Japanese firm for equity participation to the extent of Rs40 million for acquisition of 40 percent stake in NML's wholly owned subsidiary HNM (Hyundai Nishat Motors),'
Most notably, according to the missive, the duration of Nishat Mills Ltd' equite stake in HNM (Hyundai Nishat Motor Pvt. Limited) will be subject to the requisite regulatory and other approvals. Earlier in February, NML (Nishat Mills Limited) announced its plans to establish a joint venture with Hyundai Motor Company to set up a auto manufacturing plant in Pakistan. Both Hyundai and KIA have operated in the Pakistan but they wound up their business in the country when their local business partner (s) went bust.