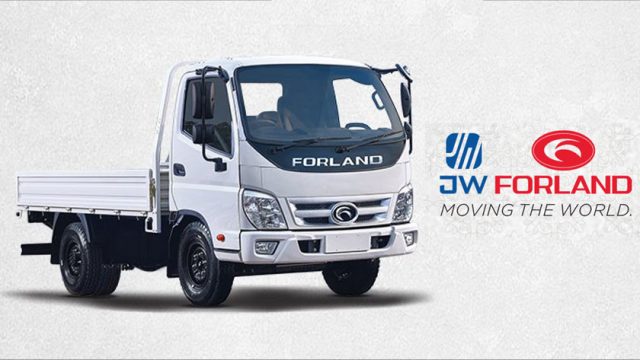 JW-Forland Enters Pakistan: CPEC & Auto Industry Development Policy 2016-21 Bearing Fruit
On November 30, 2018, Prime Minister of Pakistan Imran Khan inaugurated the JW Forland Auto Park vehicle assembly plant. A 50/50 joint venture between Pakistan's JW SEZ Group and China's Changsha Foton Vehicle Technology Co., JW Forland is a partnership between China's Foton and Pakistan's JW Group. A $150 million joint venture, the company plans to roll out 30,000 units of dump trucks, special purpose vehicles and cargo trucks per year in Pakistan.
Beiqi Foton Motor Co. Ltd., (Foton) is the largest manufacturer of commercial vehicles in China. Established in 1996, the company employs over 40,000 employees and has fixed assets worth $4.77 billion. The biggest manufacturer of commercial vehicles in China for the past 12 years, Foton's production and sales volume make it the no.1 commercial vehicle manufacturer in the world.
This joint venture is the fruit of Pakistan's Auto Industry Development Policy 2016-21, which has invited new international entrants in the country's automobile sector. The coming together of JW SEZ Group and Changsha Foton Vehicle Technology Co. is in line with Pakistan government's objective of making Pakistan a regional hub for automobiles and auto parts manufacturing. It has further been strengthened by CPEC, which has increased the demand for commercial vehicles in the country.
Forland is the name of the joint venture's flagship brand and its plant is located on Raiwind Road, Lahore. The plant is located over 50 acres of land and will produce a variety of cargo trucks.
Products
Forland's C series comprises of cargo trucks:
C 19 – This is JW Forland's most popular and one of its kind pickup truck. With a 1-ton capacity, C 19 is small yet powerful and affordable. It comes with features like reverse parking sensor, power steering, disc brakes, and ventilation, which are not offered in any of its competitors.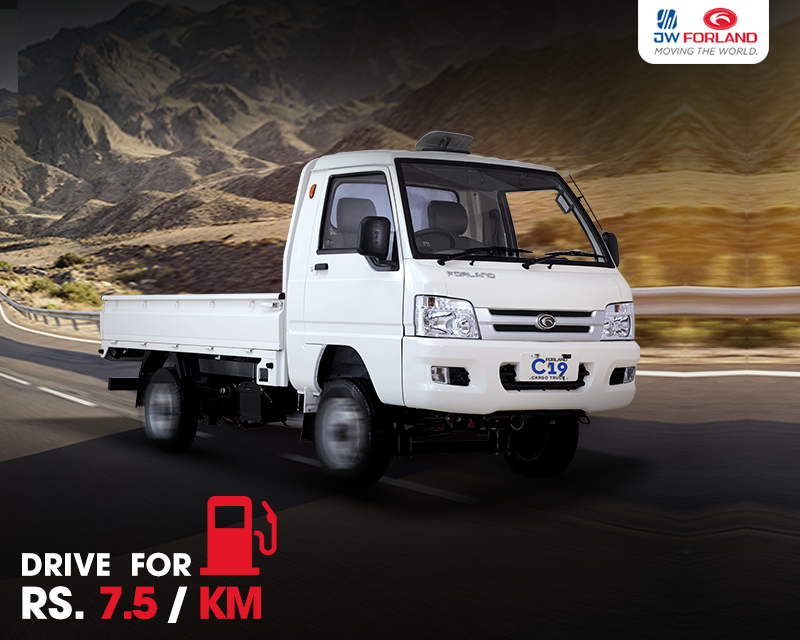 C 311 – This is JW Forland's mid-ranged 3-ton truck. Featuring a powerful 2771 cc engine, the C 311 offers a spacious 11 feet deck.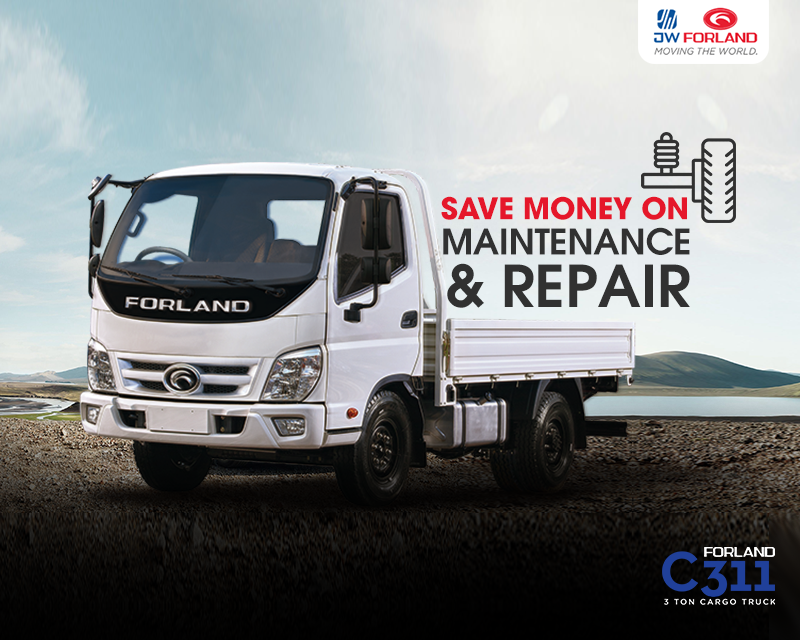 C 312 – The C 312 is a lot like the C 311, except that it comes with 3.5 tons capacity and offers a larger 12 feet deck, wheelbase and big tyre size.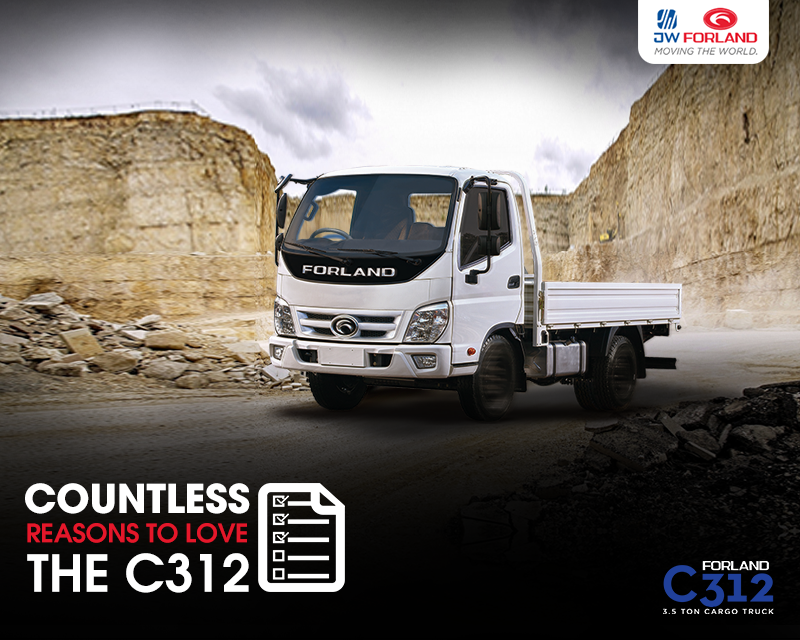 C 717 – Bigger than the C 312, the C 717 comes with 7.5-ton capacity and offers a 17 feet deck. Moreover, it comes with an original American Cummins engine, German Wabco, pressure brakes, and a spacious cabin.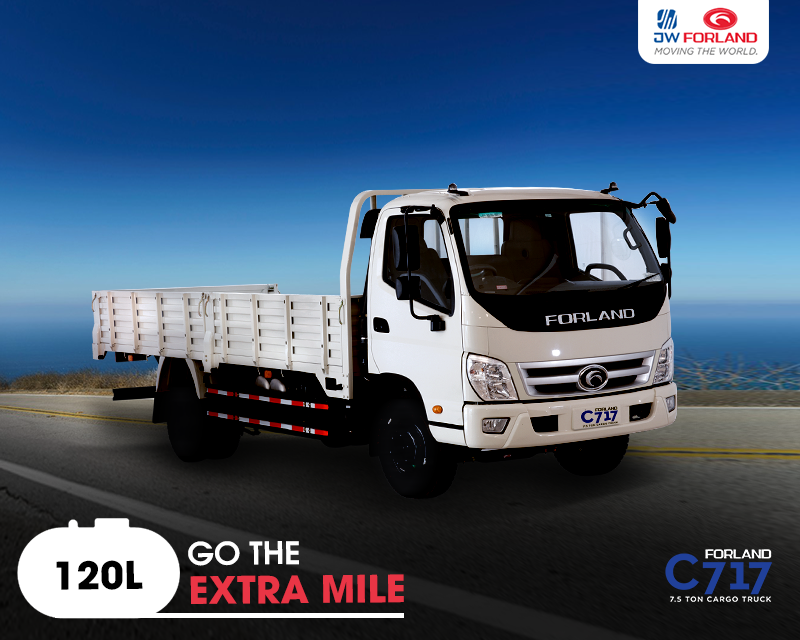 JW Forland's D series comprises of dump trucks:
D 310 – A 3-ton dump truck with specs similar to the C311 but with a hydraulic jack, the D310 is Pakistan's first locally manufactured, purpose-built dump truck.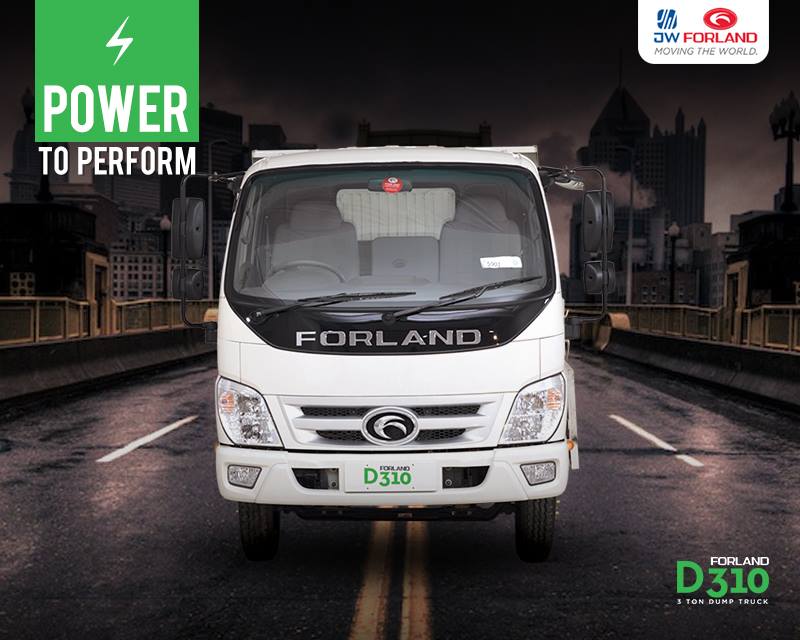 Who buys these trucks? JW Forland's clients
The joint venture introduced its product line to its potential customers in a unique way. The company took its truck on a roadshow, travelling the length and breadth of Pakistan. They met with people in various cities and offered them to test drive their trucks. The biggest gain of this exercise was that the company got feedback from the people regarding the trucks and their needs. The company aims to manufacture its trucks based on that feedback.
Maintenance & Auto Parts
JW Forland has a growing network of dealers. Currently, the company has representatives in Karachi, Lahore, Multan, Abbottabad, Mansehra, Sahiwal, Islamabad, Peshawar and Azad Kashmir.
Forland trucks can easily be repaired at these dealerships. Spare parts are also available at these dealerships.
A Cleaner and Greener Pakistan
This Pakistan-China joint venture is an environmentally friendly business endeavour, which has installed an emission testing facility, a first in Pakistan, to make sure their vehicles produce minimum carbon footprint. JW Forland is the first among Greenfield status ventures, which has installed such a plant and started production.