KARACHI: More than 50 people, including children and women, were burnt alive after a collision between a bus and an oil tanker on National Highway Link Road earlier today. 
Initial details revealed that Al-Shoaib Coach – a local bus service was heading towards Shikarpur from Karachi with more than 60 people on board collided with an oil tanker, which was coming on the wrong side of the road on the Kathor Link Road which connects National Highway with Super Highway.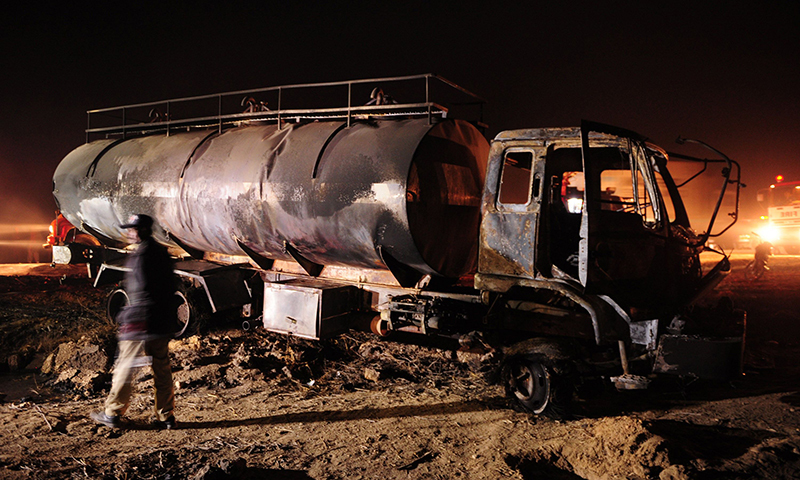 The bus immediately caught fire after the collision with the passengers locked inside of the bus. The truck driver managed to flee while the bus driver was also burned with the rest of the passengers. Only 4 people were rescued from inside of the bus including a child. However, the other passengers including a family of 9 people were not lucky enough.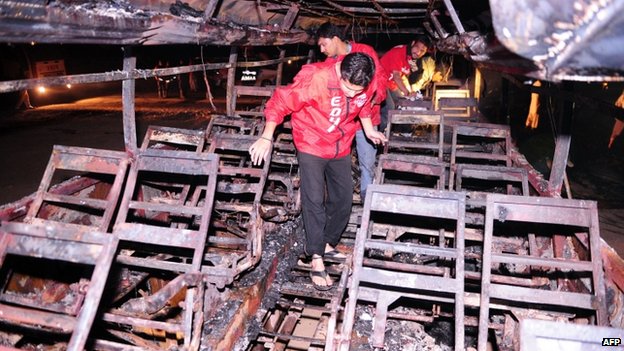 According to a survivor, the bus driver was speeding and the bus was overcrowded, which is a very common practice in Pakistan. The tanker driver was also speeding that too on the wrong side of the road, which is also a very common site if you happen to travel on the highways.
Nearly 9,000 traffic accidents with an average of 4,500 deaths are reported every year in Pakistan according to the data reported by Pakistan Bureau of Statistics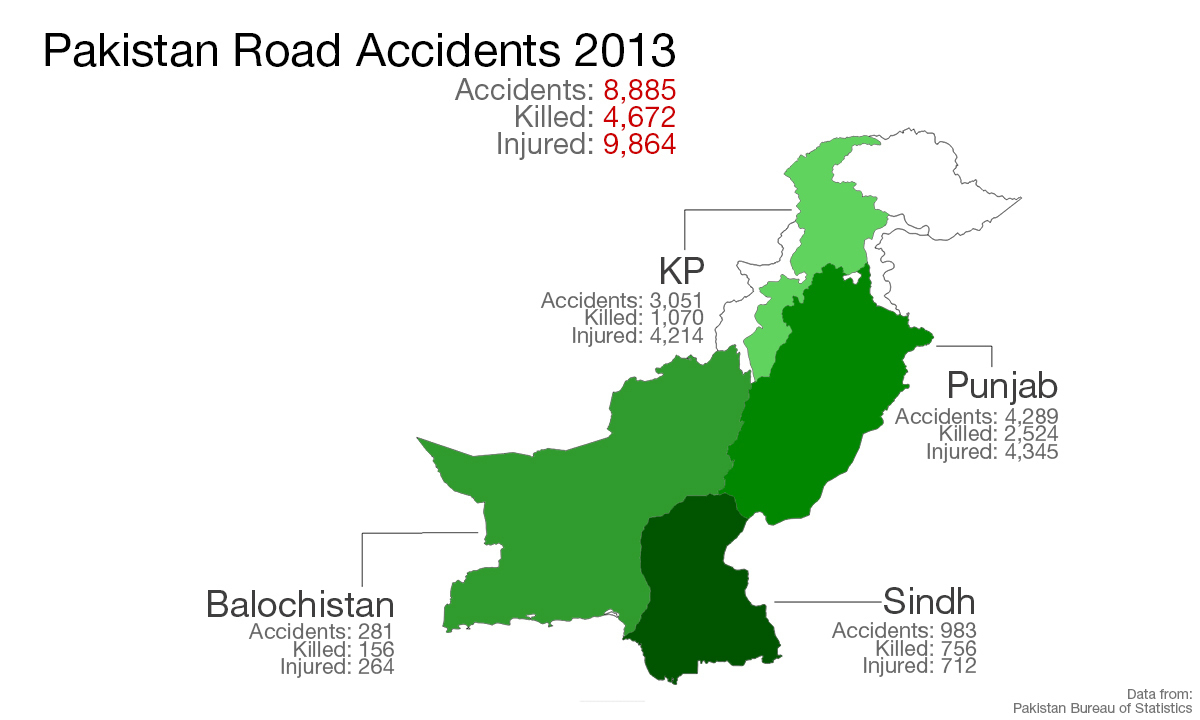 Just two months ago a similar accident happened near Khairpur, Sindh in which a bus and a truck collided. That accident claimed more than 50 lives as well.
No actions have been taken to address these issues because of the presence of a strong transport mafia, which safeguards these bus and truck owners. Like the Khairpur accident, this Karachi bus accident will be long forgotten. No actions or reforms will take place until or unless someone important dies in one of them. This is a sad truth of our country.