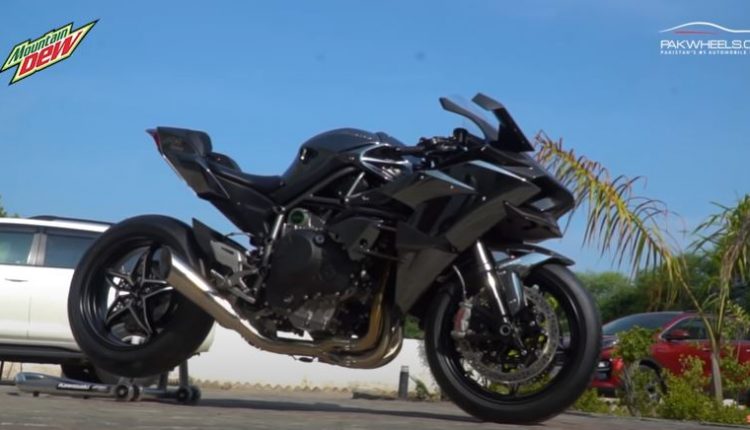 Kawasaki Ninja H2R Review: World Fastest Bike
We are bringing you a review of the Kawasaki Ninja H2R, considered as the fastest bike globally. This review is under our new initiative 'Wheels of Pakistan' under which we will review unique machines (two, three, four-wheelers) from around the country.
The bike under-review is one of the rarest bikes in the world and only one in Pakistan.
Difference Between Kawasaki Ninja H2 and H2R
The owner said the biggest difference between these two bikes is power. The Kawasaki H2 comes with 220bhp factory stock power, equal to 1500bhp GTR in power to weight ratio. Meanwhile, H2R comes with 325bhp power and ready for the track from the factory. If you look at its power to weight ratio, it is equivalent to a 2800bhp Bugatti Veyron.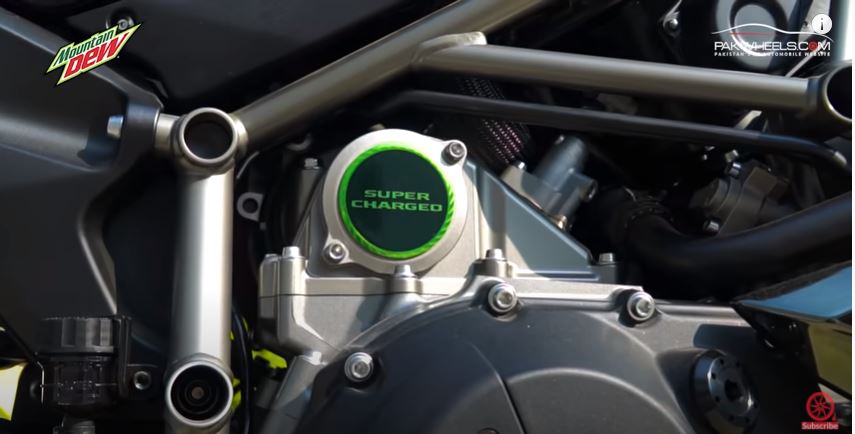 Furthermore, H2R has no front lights, while it has two front air intakes for the supercharger, while H2 has only one air intake. The third significant difference is that H2R comes with slick tyres, but you can change them with road tyres.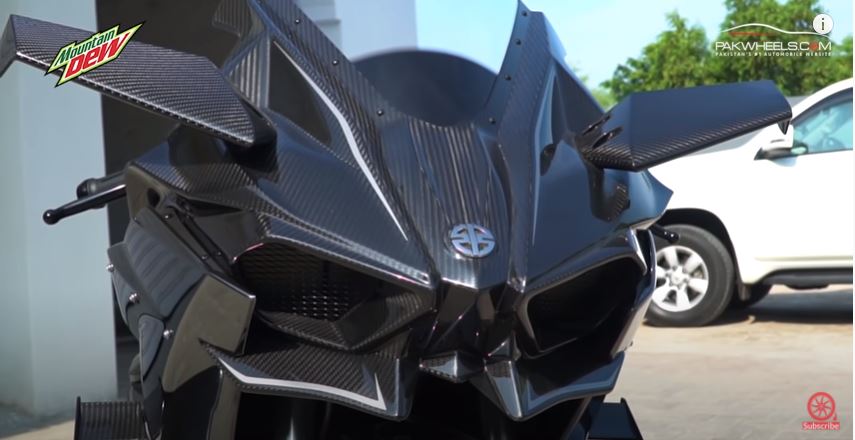 Moreover, H2R has ceramic brake pads because of its extremely high speed, while both bikes have 'Brembo' brakes. If you see H2R's side, it has an aerodynamic wing, while H2 comes with the plain side. The Rim of H2 and H2R is the same.


Key Features of Kawasaki Ninja H2R:
The company has used a lot of carbon fiber in making of H2R, which makes it lightweight but gives it more strength. The exhaust of this custom-made by Kawasaki with Titanium, and it is thunderous.
In a first look, the bike looks more of a piece of craft than a machine, making it most unique bike in the world.
Engine of Kawasaki Ninja H2R: 
Like H2, Kawasaki H2R is 1000cc, but its Super Charger and shaft is bigger than Kawasaki H2, resulting in more power.

Is it Really Fastest Bike? 
According to the owner, no bike has yet broken its record of speed. As per reports, under the right environment and right gears, this bike can go up to 420 kilometers per hour.
How to Make it Road Legal? 
The owner told us that you can make this bike road legal by installing three main parts, i.e., headlights, side mirrors, and side indicators. "In foreign countries, these three parts are essential for riding bikes legally," he said, adding that the bike's power aspect is not the reason behind this bike being road illegal.
Furthermore, you have to change its tyres to take it on the road.

Price and Purchase: 
The owner said this bike is very rare, hence, hard to purchase. "In the US, it costs $55,000, and it will cost you around PKR12-13million in Pakistan after all import duties and taxes," the owner stated.
Parts Availability and Maintenance: 
The owner said Kawasaki has recommended 95-Octane fuel for this bike, which is a normal one; hence you do not need ethanol for this bike.
"To clean the air filter of the bike, you have to open the nose of the bike, extract the element, clean it and reinstall it," the owner said. He also noted that Kawasaki recommends its own Mobil Oil for this bike, so you have to import it.
Furthermore, you can use the oil filter of Kawasaki H2, he said. "Whenever we feel we need a part, we either contact the dealership or ask someone coming from abroad," the owner stated.
A journey of Owner till Kawasaki Ninja H2R: 
I started my bike journey from 2009 when I bought Yamaha R6," the owner shared with us. He further said that he then bought BMW's bike in 1000cc. "Then I bought Kawasaki H2 and now H2R," he said.
Watch Video: