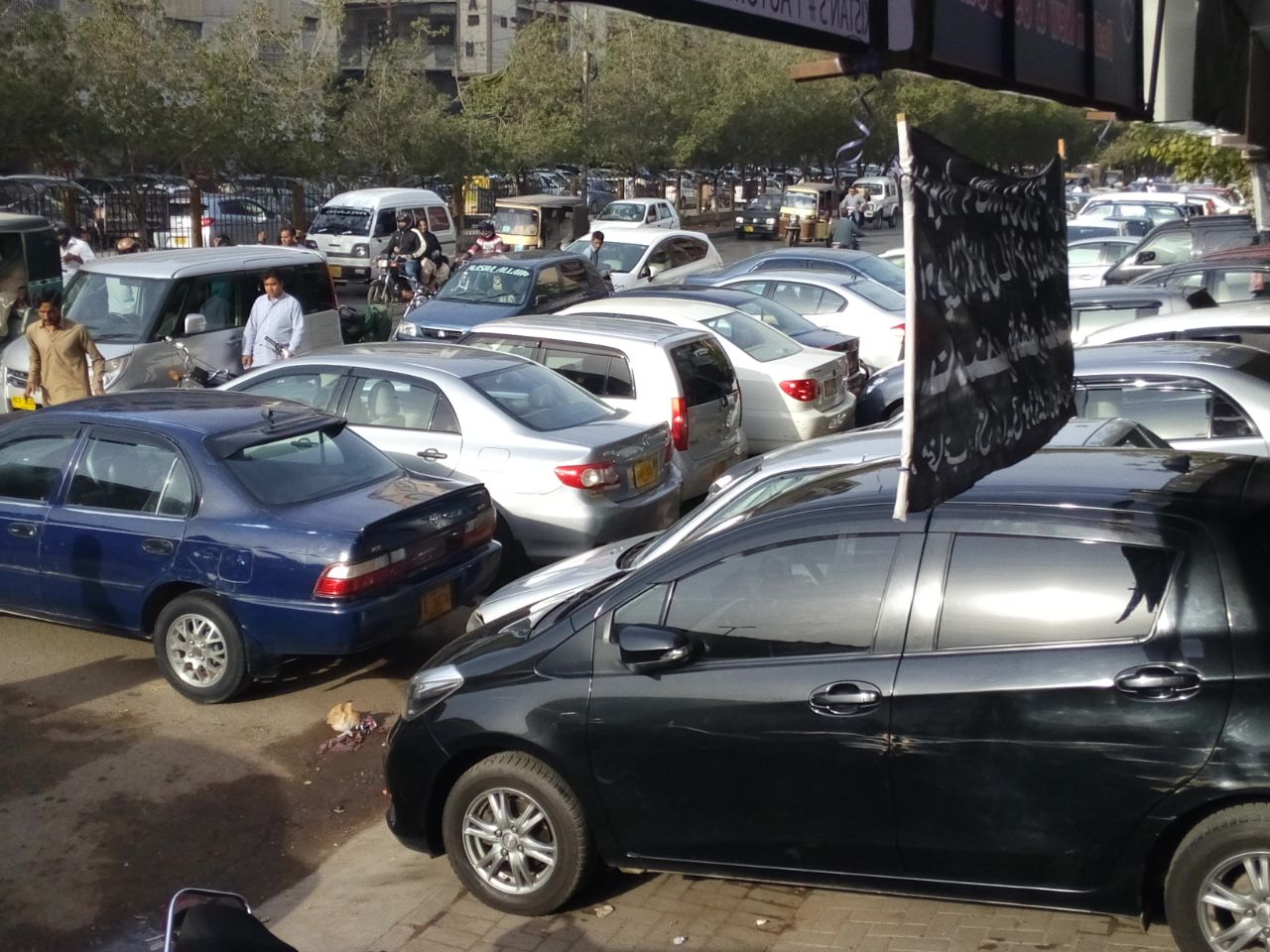 The population of the cities are drastically increasing with thousands of people migrating from small towns in search of work. This brings along a number of problems, and one of them is the congestion on roads due to an increased number of private and public transport vehicles. City centers have a limited space with no further space to grow, this coupled with the traffic congestion, result in traffic jams along the widely traveled routes. Be it the Qingqi drivers, inconsiderate drivers who pick and drop their passengers in the middle of the roads or the bus drivers who think that they own the roads, well because the police can't take any action about them. But along with this problem, there is another problem that causes the traffic jams on the busy streets.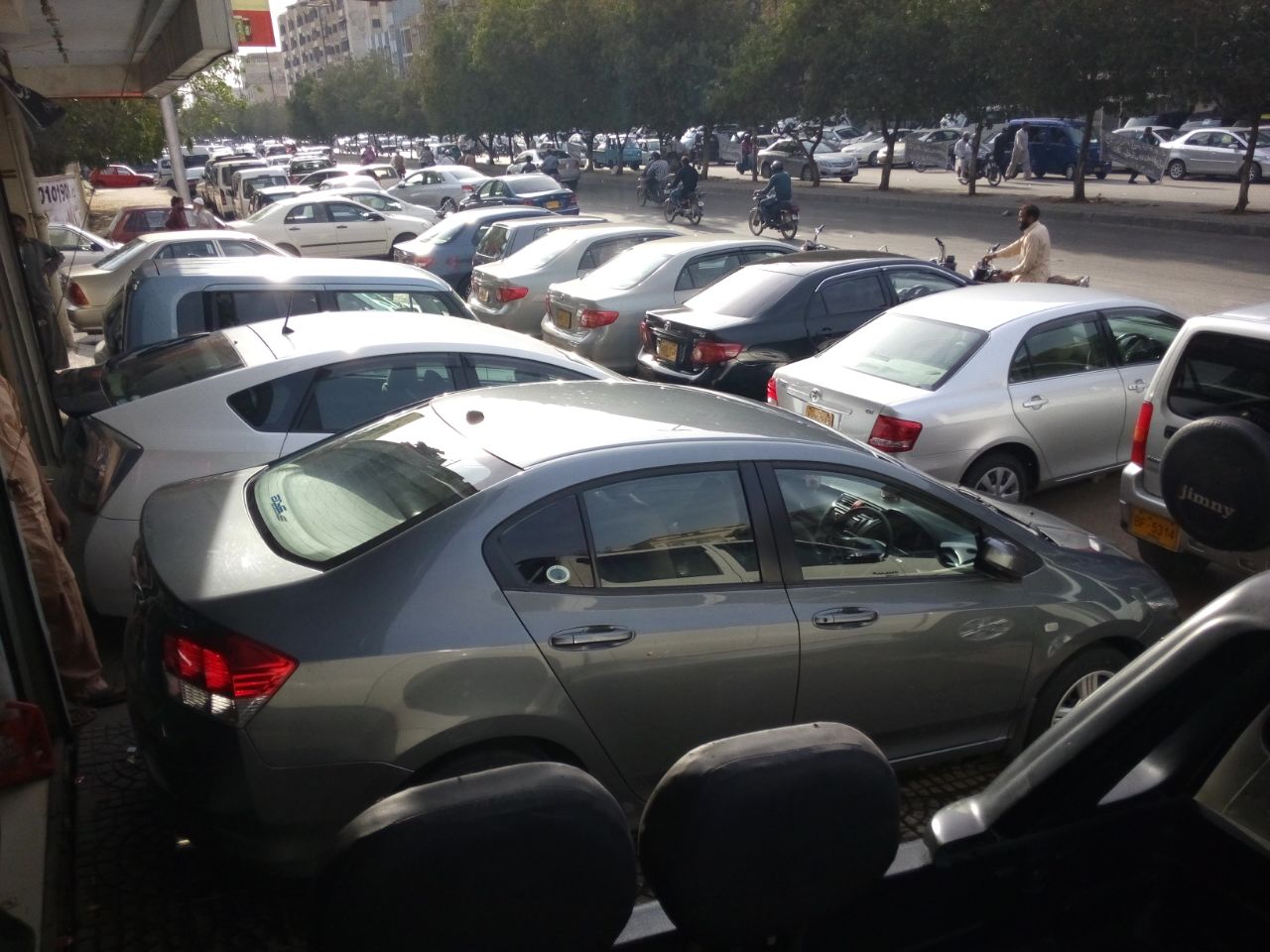 As you all are aware that owing to a lack of options available in the local markets, people are moving towards imported used cars, which means that the imported car business is booming in the country. Every private investor who has a couple of million rupees lying in the bank has now become a private importer of used cars. These importers rent shops in the main hubs of the cities and open their Imported Car Showrooms. Obviously, a 10×22 shop cannot accommodate more than one car inside at a time, so the owners think that the roads in front of their shops are their property. Hundreds of these importers illegally occupy the roads in front of their showrooms and park the vehicles on them, adding their share to the already disastrous traffic situation.
Luckily, in Karachi, the city administration has taken notice of this situation and has issued notices to these imported car showroom owners to remove their vehicles from the public roads, namely the Khalid Bin Waleed Road, New M.A. Jinnah Road, etc., within 72 hours or else strict action will be taken against them, including large fines and impounding of the vehicles.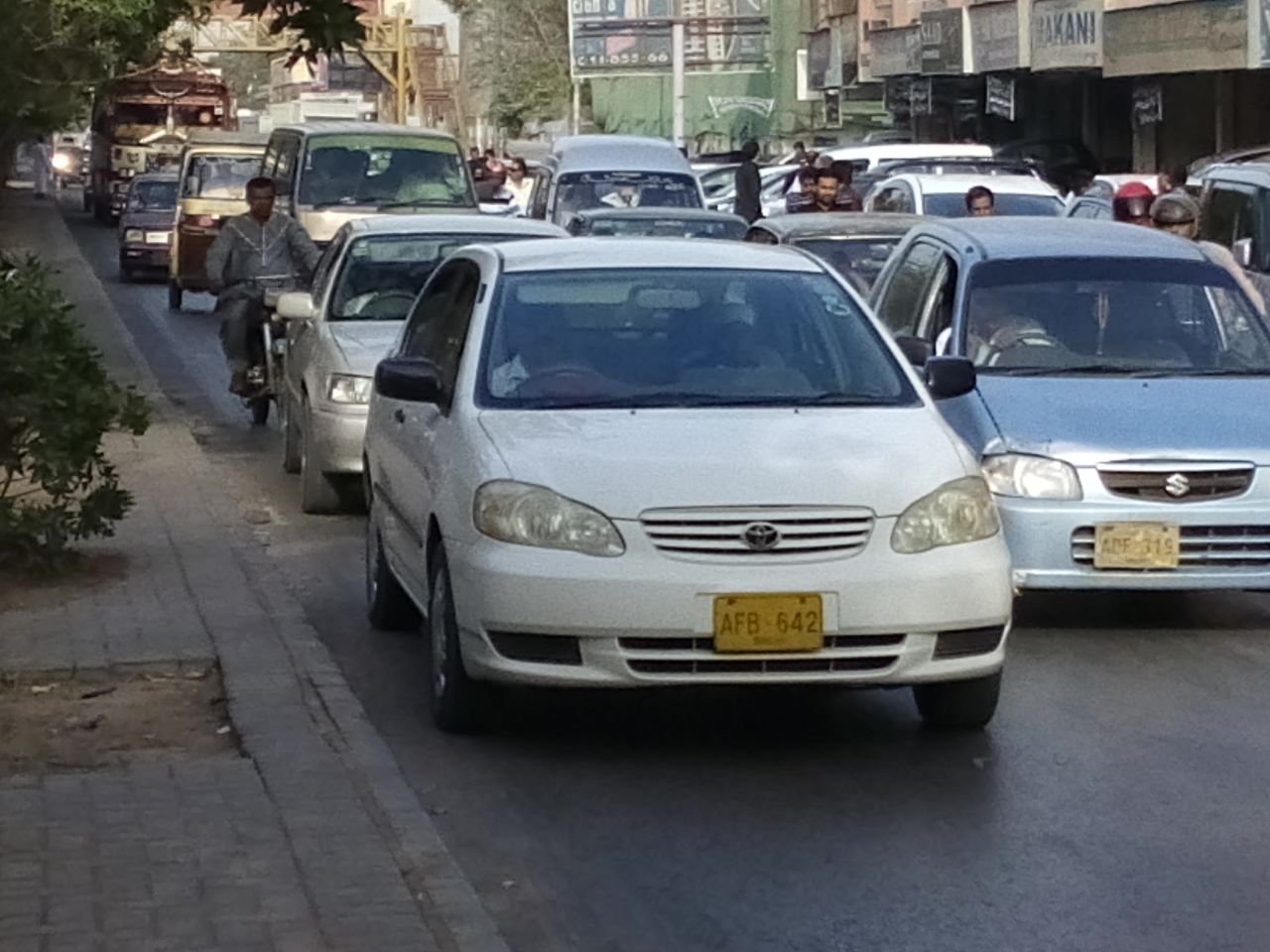 On Thursday, the Karachi Metropolitan Corporation (KMC) issued a statement which says hundred of these vehicles remain parked on the public roads causing massive traffic jams and nuisance to the citizens and issued a notice for the removal of these vehicles. Apart from that, the statement further directed the builders in the city to remove the debris and construction materials from road sides as well.
Similar notices have been issued in the past as well with no concrete action taken on them. I hope that this time around the administration takes a really hard-nosed action against the violators.
News source: DAWN