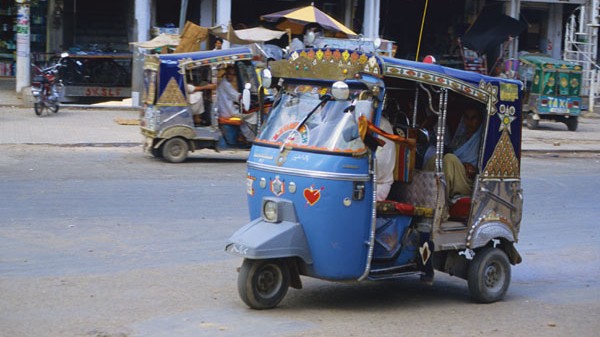 Peshawar is one of the most polluted cities in the world. According to World Health Organization, it ranks at number 6 with 17 PPM (particles per million). The noise pollution level is at 85 decibels. Rickshaws are a major means of public transportation in the city and also a major contributor to pollution. There are more than 13000 registered rickshaws in the city. But according to unofficial numbers, the combined number of registered and unregistered rickshaws in around 50,000. And in order to curb the threatening levels of pollution, the Government of KPK has decided to introduce electric rickshaws in the city.
Also Read: KPK CM Wants All Arrangements Ready For US $200 Million Worth Of Road Projects Within Three Months
The new electric rickshaws will be manufactured in China and will cost less than a regular gasoline powered rickshaw. A regular petrol powered rickshaw costs somewhere around PKR 300,000 whereas these new e-rickshaws will approximately cost PKR 240,000. The new electric rickshaws can accommodate up to 4 people and can go as fast as 45 km/h.
You can charge the batteries of the e-rickshaw from a regular 240V socket, and it takes 7 hours for the batteries to get fully charged. They can be charged to 80% in around 2 hours. 80% charge will last you a little more than 50 kilometers.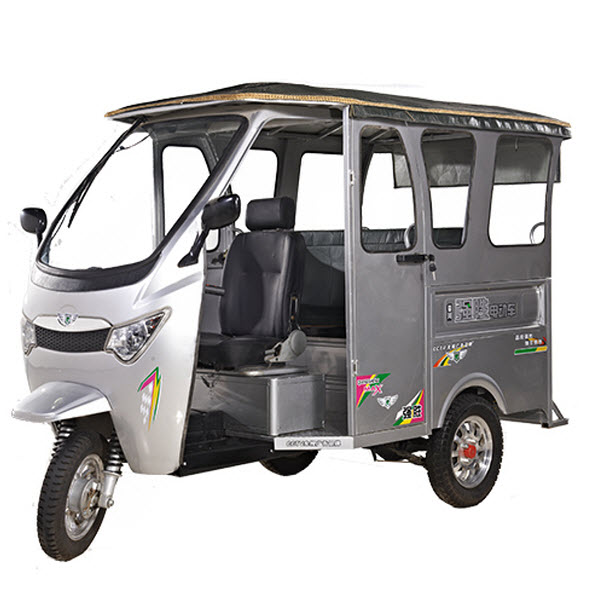 The provincial government might also go for electric minicabs and loaders. The e-minicab can carry up to five passengers and can do around 150 kilometers in full charge.
There is no doubt these new e-rickshaws will help control the increasing levels of pollution since they don't require fossil fuels but since they will need frequent charging, it might be a concern for the new owners. Also, the cost of production of electricity to charge rickshaws should also be kept in mind. Also, in summers, there is regular load-shedding in almost all of Pakistan. If a charge run out in the middle of a journey, the passengers are going to be rightfully agitated. There a lot of things, like the supporting infrastructure, that must be kept in mind before taking this step. Are there going to be charging stations around the city? Or are the owners of these rickshaws going to keep long cable extensions in handy and charge their rides wherever they find a suitable socket? This otherwise applaudable step can easily go sideways if the concerned governmental departments and officials show any negligence.
Images of generic electric rickshaws