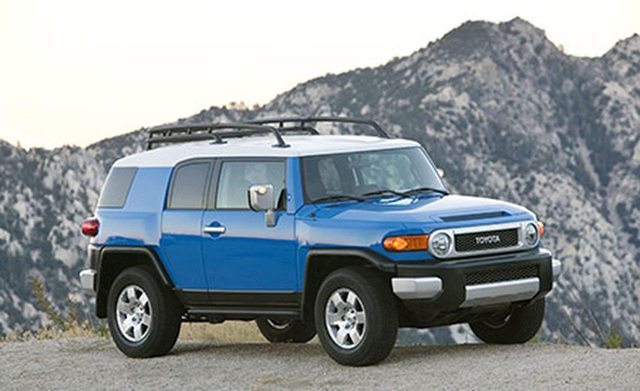 DIY – Changing Sparkplugs On A Toyota FJ Cruiser
In a new series of blogs, we will be sharing Do It Yourself (DIY) projects of PakWheels members who have shared their work with fellow auto enthusiasts. And for the first part of the series, here is how to change plugs of a Toyota FJ Cruiser. The thread was submitted by PakWheels senior member and major contributor @VChang who owns a 2007 FJ Cruiser.
The FJ Cruiser is a retro-styled SUV by the Japanese carmaker inspired by Toyota's FJ40 series 4×4 that were discontinued back in 1984. The new FJ Cruiser made its debut in 2006 and has been quite popular in many countries, especially in Gulf countries (KSA, UAE, etc.).
The vehicle comes with a petrol-powered 4.0-liter V6. As @VChang has mentioned, Toyota recommends changing spark plugs after every 30,000 miles (48280 kilometers). The process is relatively straightforward. You will need, of course, six new spark plugs and following tools.
10 mm socket
12 mm socket
Spark plug socket
Socket extensions
Approximate time spent on the DIY: 30 minutes
@VChang chose Denso iridium-tipped spark plugs as a replacement. The DIY looks fairly simple after seeing the detailed DIY with the photos to aid. He started to replace the driver side (LHS) plugs first and removed a bracket that is in the way. You can replace number 1 spark plug with ease, but the 2, and 3 number coils become accessible after removing a bracket in front of them. Use the 10 mm socket to remove the bolts on the coils. Use spark plug socket and extension to unscrew the plugs and replace with new.
But the right-hand side coils are easy to access after you have removed air filter housing.
You can visit @VChang's thread by clicking here!