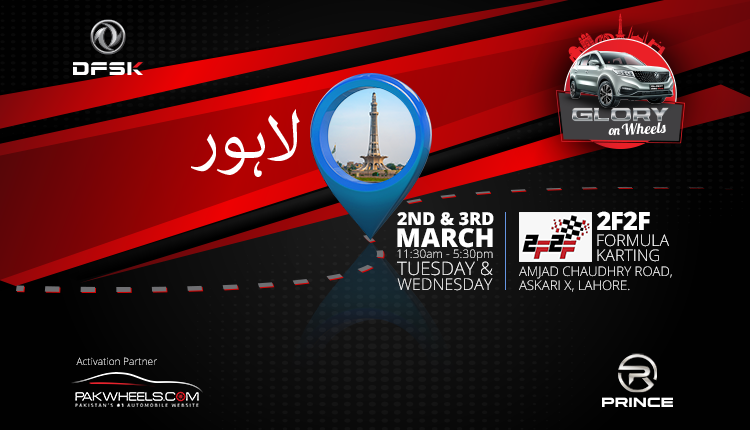 Lahore Gives A Warm Welcome To The Glory SUVs!
It's the 13th day of the Glory On Wheels test drive show, and the SUVs have arrived in Lahore. Team DFSK and PakWheels will be staying here for two days. Lahoris are ready tay sure to take the Glory SUVs for a spin. 
To recap, Glory On Wheels is a series of test drive events happening in fifteen cities of Pakistan. The journey started on the 18th of February. Two Glory 580 Pros and one Glory 580 took off from Karachi, stopping by major cities to offer test drives to the public. Karachi, Hyderabad, Sukkar, Rahim Yar Khan, Bahawalpur, Multan, Sahiwal, Faisalabad, and Sargodha, nine cities are off the event schedule. 
12 days and 10 successful shows later, the SUVs have now checked in at the next stop, Lahore. Today was the day one of Glory On Wheels Lahore Chapter, and boy, was it a jam! Hundreds of Lahoris showed up to experience the thrill of powerful Glory SUVs. PakWheels Chairman, Suneel Sarfraz Munj, joined in on the fun and made the show more "Glorious". 
8 More Days of "Glory On Wheels"
The test drive event will continue for 8 more days. We have 7 more shows lined for Lahore, Sialkot, Gujranwala, Gujrat, Islamabad, and Peshawar. If you find yourself in these cities, come hang with us and drive the Glory 580 SUVs. But where, you ask? Well, that's easy. Stay tuned to PakWheels Facebook Page, we'll keep you posted on the Glory On Wheels venue in your city. Don't forget to bring your National ID card and driving license with you on the day of the event.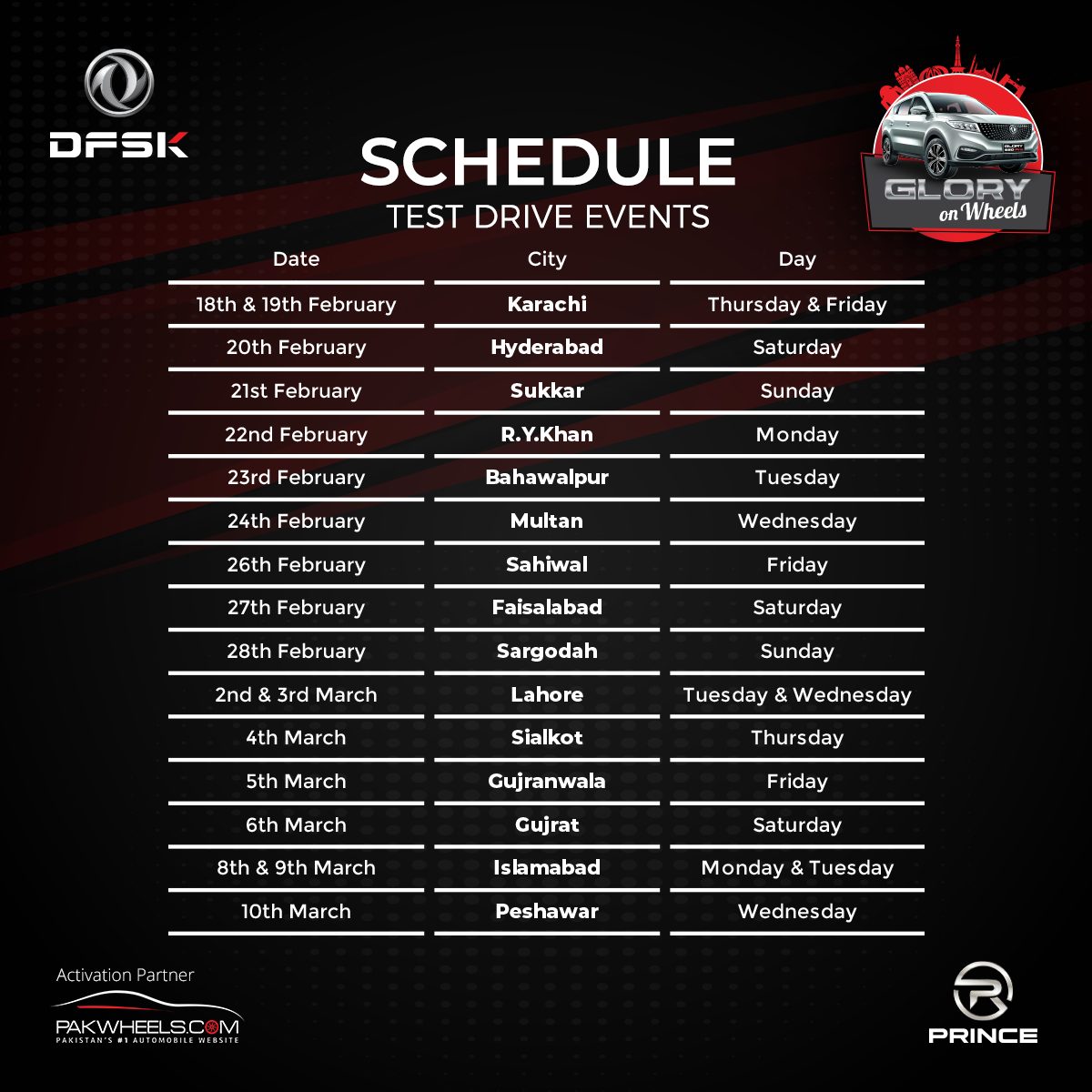 DFSK and PakWheels appreciate the participation and feedback of everyone who joined us in the nine cities. Thank you for making Glory On Wheels a success. See you soon Lahore, Sialkot, Gujranwala, Gujrat, Islamabad, and Peshawar.