On Saturday, 28th July 2018, Lahore Traffic Police launched a 'Wear Helmets, Ride Safely' campaign to create awareness regarding safety and importance of wearing a helmet while driving a bike on the road.
Local authorities in Pakistan are taking initiatives to motivate and educate bikers to wear a helmet and don't put their lives and the lives of other people in danger. Similarly, Lahore Traffic Police initiated a campaign and distributed helmets among local bikers at Liberty roundabout.
According to the Traffic Police Officers, initially, over 2,000 free helmets will be distributed.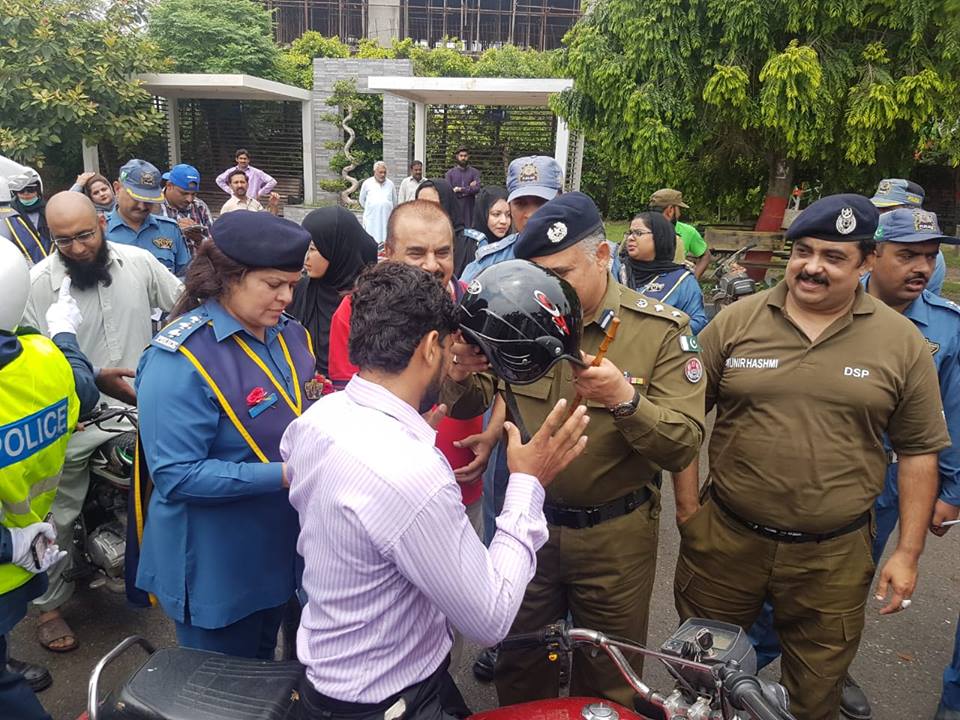 The main cause of death among bikers is not wearing a helmet while riding a bike, and which is why the authorities have taken the matter into their hands by providing free helmets.
This initiative will not be successful without the collaboration of bikers themselves. So, remember to wear a helmet and save yourself from any unpleasant situation.
While talking at the event, Chief Traffic Office Captain (retd.) Liaquat Ali Malik explicitly said that wearing the helmet while riding the bike is a general law and whoever breaks the law will be dealt with accordingly.
Read Also: Islamabad initiates a road safety awareness campaign for motorcyclists
Moreover, he further asserted that after the second week of August, bikers would not be allowed to drive their way through the roads of Lahore, if they are not wearing the helmet. Life is precious so guard it safely, he added.
Aside from the Lahore Traffic Police, the Islamabad Traffic Police (ITP), last year in October, launched a safety awareness campaign and made it mandatory for the one sitting at the back on the bike, to wear a helmet.
Share your thoughts in the comments section below.