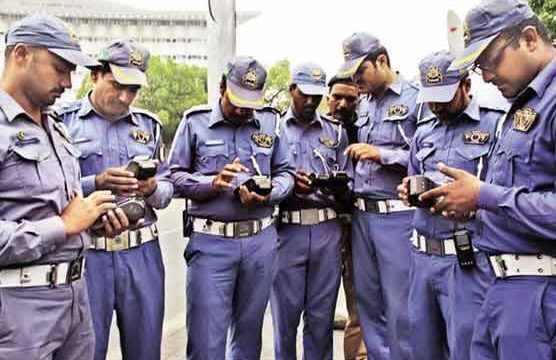 Since last year, the City Traffic Police of Lahore has been cracking down on violators who are not following traffic rules and regulations in the provincial capital. CTP has also introduced various safety campaigns to educate the commuters in Lahore about the hazardous effects of rash driving and not following traffic rules properly.
This time too, the authority has launched another campaign to educate women pillion riders on the hazards of dopatta getting entangled in motorcycle wheel. It is worth mentioning here that fatal accidents have occurred due to this involving both the pillion rider and the driver.  Moreover, the traffic police also urged the bikers to always ride their bike with proper chain cover, which can diminish the chance of dopatta getting stuck in the rear wheel.
Read Also: PSCA to take action against the use of blue revolving light and illegal number plates in Lahore
While speaking to the media, Chief Traffic Officer (CTO) Liaqat Ali Malik asserted that these types of accidents could be controlled and curbed through proper awareness campaigns.
The latest campaign was started on Friday, 8th Feb 2019 from Liberty Market by posting ads on rickshaws. In the initial phase, 6,000 of these ads will be posted on rickshaws.
In related news, Punjab Safe Cities Authority (PSCA) is all geared up to take stern action against the use of blue revolving light and illegal number plates in the provincial capital. 
For this and other automotive industry related news from Pakistan and abroad, stay with PakWheels.