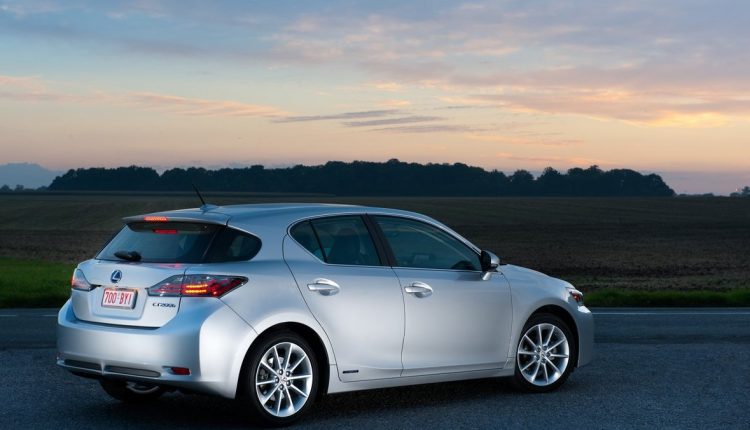 Lexus CT 200h 2011: An Owner's Review
PakWheels has brought a new user and owner's review of Lexus CT 200h, 2011 model. This 1800cc car came in 2011, and still comes in the same generation. The company has discontinued this model in the US; however, it is still in many countries.
This under-review 2011 model, imported in 2015 and registered in the same year.
If you are planning to buy an imported car, do use PakWheels Verification Sheet and Car Inspection Service, So, that you will buy a right vehicle.
Purchase and Price: 
According to the owner, he bought this car in Rs2.4million in January 2020. Discussing the purchase process for this car, the owner said he sold his Prius and wanted a new model of the same vehicle. "At that time, I saw the ads of this car on PakWheels, I liked it, hence bought it," the owner said.
Fuel Average of Lexus CT 200h:
According to the owner, the intra-city fuel average of this car is 15-16km/hour, while on long route, its average is 17-18km/hour on cruise control with Eco mode.
Key Features: 
The dashboard, central console, and steering have a very premium look, and as per the interface of this car is sporty type. You can use all the features in the console through a mouse. The owner told us that this car's UK variant comes with a sunroof, but he has bought a Japanese variant, which does not have this feature.
However, one of our Pak Wheelers said that Japanese variant also comes with a sunroof.
The central console has different options and buttons, including EV mode, CD changer, driving mode, parking sensors, and heated seats. The car has three driving modes, i.e., normal, eco, and sports.
Meanwhile, its information cluster shows fuel average, drive duration, and other essential information.
AC Performance of Lexus CT 200h: 
The car has dual climate control AC, and as per the owner, its performance is excellent.
Known Fault: 
The owner told us that this car's known fault is its ABS, and it can cost you up to Rs50,000. Moreover, the owner said its Bluetooth only connects for the call, as you cannot listen to music through it.
However, one of our readers said that this is not the case; you can listen to music through Bluetooth in Lexus's model.
Safety of Lexus CT 200h: 
The car has eight airbags, making it a very safe and sound vehicle for travel and drive.
Ground Clearance and Suspension: 
Like many other Japanese cars, the ground clearance of this car is not suitable for local roads. "You have to tilt the car on speed breakers," the owner said. Meanwhile, he said the suspension is very soft on Eco mode but gets a bit stiff on sports mode.
Trunk, Leg Space: 
The car has ample trunk space as you can fit two big traveling bags in it. Furthermore, the vehicle has adequate leg space on both front and back seats.
Parts Availability:
According to the owner, its spare parts are available, but they are relatively costly. "One of its headlight costs around Rs70,000," the owner said.
Resale Value of Lexus CT 200h: 
According to the owner, the car will retain its value, but it will not get sold as quickly has local cars like Honda or Toyota. "This car is a bit hard to sale," he added.
Oil Change Cost: 
The owner said that he gets its oil changed after 5000 kilometers, which costs him around Rs45,00-5,000. Furthermore, its annual token costs him Rs5,000.
If anyone of you wants to buy second hand Lexus CT 200h,  visit PakWheels Used Car Section.
Watch Video Here: