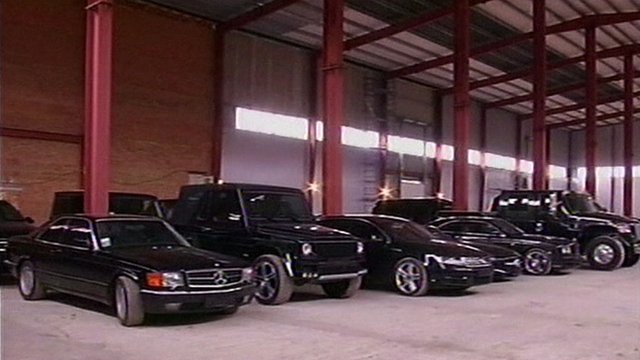 List of Cars Pakistani Politicians Own "Officially"
Earlier today, the Election Commission of Pakistan (ECP) released the wealth declaration of the members of Parliament and provincial assemblies for the previous year. The reports had some astounding revelations which tell us how our politicians make a fool out of everyone in the country.
Although the reports makes a good read, I would not write about the complete report, however, I will extract the information most relevant to you people i.e. the vehicles officially declared by our politicians in those wealth declarations.
Let's take a look at the vehicles "officially" owned by the policy makers of the country:
Nawaz Sharif
As we all know the Prime Minister of Pakistan, Nawaz Sharif is an auto enthusiast. He has a really good vehicle collection according to our sources. In the wealth declaration, however, he only declared a few vehicles from his collection which include a 1991 Mercedes, a 1973 Mercedes, a 2010 Toyota Land Cruiser, and a 2011 tractor.
Khursheed Shah
The opposition leader of National Assembly and one of the influential leaders of PPP Syed Khurshid Shah did not declare any vehicles claiming he does not own the vehicles he drives. That's pretty bizarre.
Shahbaz Sharif
With a net work of Rs. 132 million, Mian Shahbaz Sharif did not buy his own vehicle. According to the official data, Mian Sb has a Toyota Land Cruiser worth Rs. 20.8 million. He did not buy the vehicle, rather got the vehicle as a gift by someone not known.
Maulana Fazl-ur-Rehman
Having a name which is very relevant to the auto industry, Maulana Sb failed to file any documents that show he owns any vehicles, which is sad. I was hoping he would file a Diesel variant of the Toyota Land Cruiser but he did not. He was attacked by a suicide bomber and narrowly escaped.
Imran Khan
The leader of PTI, Imran Khan only owns a Toyota Land Cruiser Prado worth around PKR 5.0 million according to his wealth declaration. For a change Nawaz Sharif declared more things than Khan.
Pervez Khattak
Pervez Khattak is the current Chief Minister of Khyber Pakhtoonkhwa province. According to the documents filed with ECP, he only owns a Toyota Corolla worth Rs. 1.4 million only.
Mehmood Khan Achakzai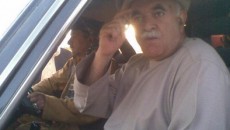 The leader of Pashtoonkhwa Milli Awami Party declared two bullet proof vehicles which he imported during the tenure of Yousuf Raza Gillani with his permissions.
Qaim Ali Shah
Qaim Ali Shah has a net worth of Rs. 19.4 million only and according to the documents filed, he does not own any vehicle. That's a sorry state of affairs if we take into account that he is the CM of the second richest province of Pakistan and come from one of the very powerful families of the country. I think people of Sindh do not pay as much taxes as the other provinces.