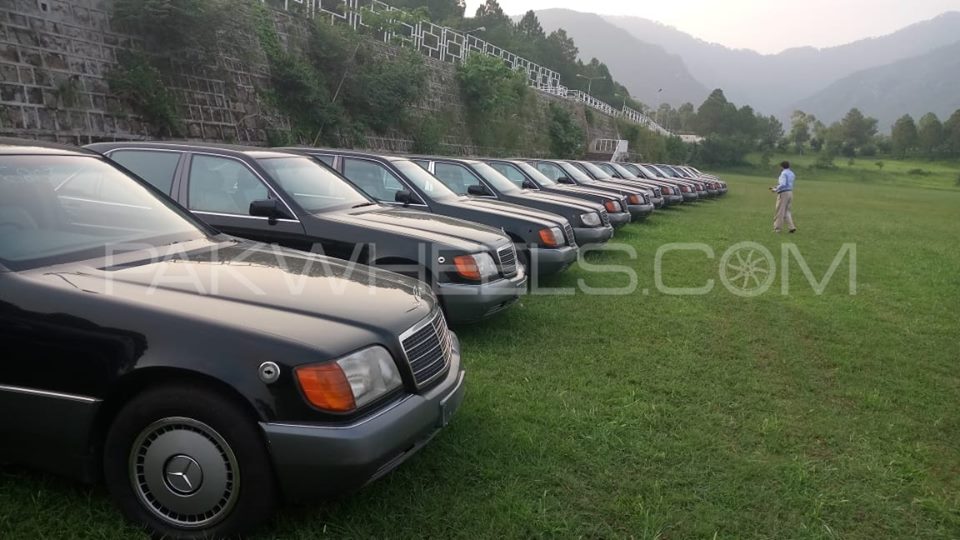 PM House is open for car inspection prior to the official auction day.
As reported earlier, the newly elected government announced to auction off all the Prime Minister House cars and the money generated from the auction will be used for public's welfare.
The official date for auction is Monday, 17th September 2018 at 10:00 AM at PM House, Islamabad. However, the government has allowed people to come for vehicle inspection on 13th – 14th September, during office hours.
It is open for everyone and people interested in bidding can take along their mechanics or pricing agents as well.
There are 102 vehicles that will be up for auction. Moreover, the minimum bid price will be revealed on the final auction day, however, the Advance Duty Tax is 10%. Whoever wins the bid has to deposit 25% of the earnest money and complete the rest of the procedure within 7 days time period. In case of failing the 7-day time limit, the contract will automatically get dissolved.
Read More: Government plans to impose wealth tax on vehicles
To bid for bulletproof cars, one must acquire a No Objection Certificate (NOC) from the Ministry of Interior, Pakistan, otherwise, the car will not be delivered to the person.
PakWheels.com has visited the PM House in Islamabad, and here's live coverage of all the cars that will be auctioned off:

For the latest updates regarding this news, stay tuned to our blog.