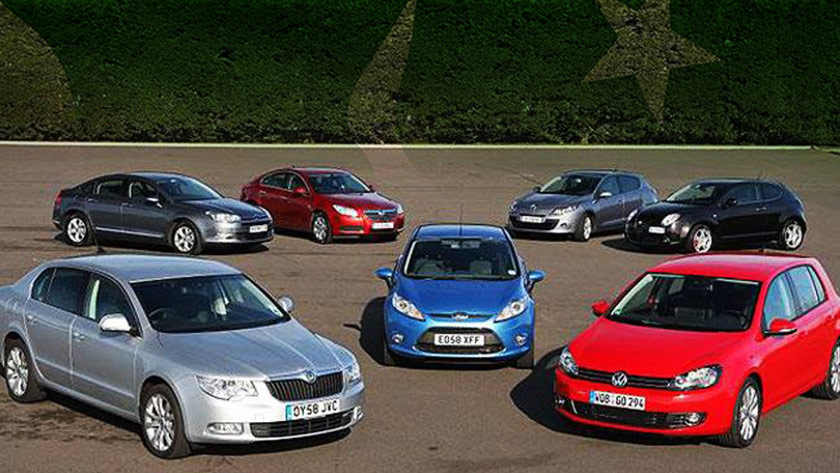 Local Assemblers Block Preferential Treatment For New Automakers In The Upcoming Auto Policy
The improved outlook for Pakistan's economy and security situation has allowed Pakistan to breathe a bit of fresh air regarding various companies showing interest in arriving in the Pakistani market. Datsun is confirmed here and is testing while Volkswagen is under talks. One thing is common in all the companies waiting to join the auto industry of Pakistan is that they are all waiting for the upcoming auto policy. And once that comes out, you can expect to hear a lot of concrete information about who is coming and going.
The government had planned and showed resolve towards bringing a European automaker, such as VW or Audi, to do business on a large scale, however; that plan is all in disarray as the big three's lobby and bureaucrats have reportedly blocked the preferential incentives for new foreign players in the upcoming auto policy.
What are preferential incentives?
The big three have been operating in Pakistan for far too long, so they have established bases to procure all the parts needed to assemble a vehicle. Any new automaker arriving into Pakistan won't have the same bases to procure parts so for the first couple of years; government provides incentives on customs duty and taxes (by waving them off) on the import of those parts for an agreed period so that the new automaker can develop a parts' base here locally.
This is preferential treatment and without getting this, no one would come to make and sell in Pakistan. And as reported in ET, preferential incentives/treatment has been blocked for new foreign players.
The auto policy was presented to the ECC a total of two times in the past seven months, and yet they were unable to arrive at a decision. This time, when Ministry of Industries and Production presented it to the Economic Coordination, in which similar tax incentives that are going to be available to new automakers coming to the country were given to existing automakers as well, however, Minister of Water And Power, Khawaja Asif! Do not understand what's ministry of water and power got to do with Auto policy. However, Khawaja Asif deferred the approval of the policy because Chairman of Board of Investment was not present during the meeting.
ET reports that the main reason behind the deference of the policy was because the Ministry of Industry and Production's summary was different to what had been agreed upon at the committee level, which prompted Khawaja Asif to intervene and defer the approval.
The summary presented had the same tax benefits that were to be offered to new automakers, as they were also being offered to the existing automakers. Both FBR and the government believes that offering incentives to existing automakers is of no use further since they've received them for over two decades.
BoI Chairman has said that the policy will be approved within this month.