Honda has finally revealed the much-anticipated hatchback prototype of their new 2016 Civic. The photos of the Honda Civic hatchback prototype had already leaked a week or so ago. But this time around, you can actually see the car in its full glory. The sedan has already received much love and praise from the auto community. Honda had revealed they will be launching the new car in 4 body styles, including a hatch and notchback.
The prototype looks very impressive compared to its previous models including current ongoing generation. The car has much stronger lines, and curves are much pronounced. The rear of the car has distinct bulges over the rear wheel arches on the both sides. The front of the car has quite impressive front fascia with sharp LED headlights and pronounced bumper cuts and edges. The intake scopes in the front bumper slightly remind us of Lamborghini Murcielago's intake vents.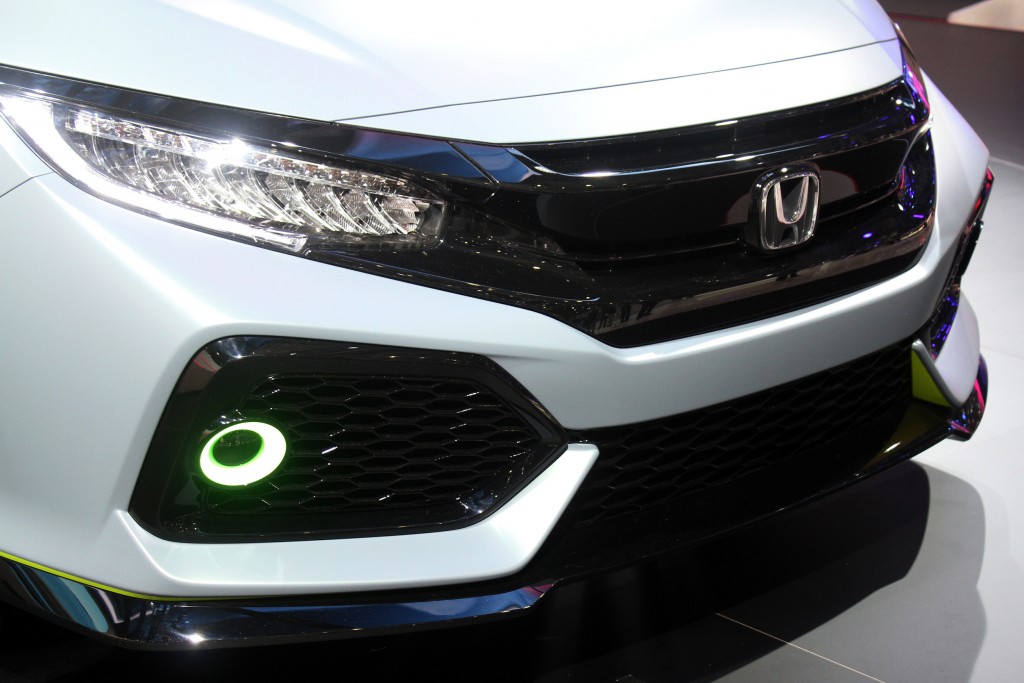 Also Read: The New Audi Q2 Crossover Unveiled At The 2016 Geneva Motor Show
The rear has the same famous C style lights. The rear bumper also has two black mesh vents with red LEDs on the sides. Twin silencers are poking from right in the middle under a black colored diffuser. The car comes with not one but two rear spoilers, one on the top of the rear windscreen, other between the rear lights.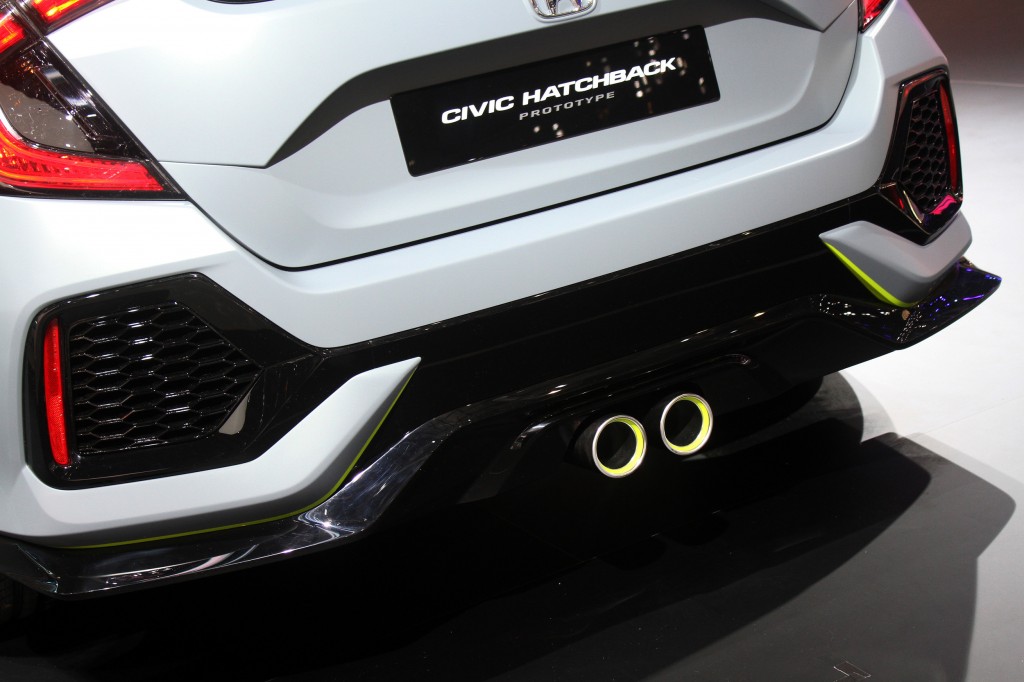 Overall, the car has a 'butch' appearance and has been quite liked by auto journalists and community alike. There is no confirmed news about the powertrain, but rumors suggest the new 2017 Civic hatchback will be available with Honda's new 1.0-liter turbo engine for the base model, and the much powerful 2.0-liter turbocharged engine with a 6-speed manual transmission in the top of the line Type R version.
Honda Civic hatchback will be put up for sale in the European market at the start of 2017. The US launch will follow European launch.