Nissan has seen some good times in Pakistan back in the day. Long when they were mostly known as Datsun, back in the late 70s and early 80s, they had quite a fan following. Datsun 120Y was a great a car and was widely praised and liked. I know a handful of people who learnt to drive in one of these cars. But after that, they started launching some weak models that could exactly compete with Corolla in the mid-80s to early 90s, and after that, there was Honda to compete as well. When local assembly started in Pakistan, Ghandhara Nissan Limited couldn't come up with a car that could dazzle a Pakistani auto consumer and make them spend on something other than a Corolla or a Civic. The Sunny never felt like an option. Those cars were good in their own right but couldn't make their place in a larger perspective.
In 1995, the production of B14 Sunny had started in Pakistan at the Ghandhara Nissan plant, and it was discontinued in 2001. Honda Atlas had already launched its fifth generation Civic in 1994. So Sunny had two cars to compete in the shape of Corolla and Civic. After that, Ghandhara once again tried to tap into the market with their N16 Sunny (Sylphy). It was available from 2005 to 2012. The N16 was a replacement to Nissan's Pulsar in Japan. It was available in Japan from 2000 to 2005 but was available in other counties till 2008 with minor cosmetic changes.
Ghandhara produced 599 units in 1996-97 and 933 units in 1997-98. After that, there is a continuous decline, and they sold only one car in 2004-05. Makes you wonder who the last buyer was.
But that's the past. Things are changing swiftly. Pakistani auto market is moving forward rapidly, and officials from different car manufacturers have been meeting with our government looking for an opening to set up their shop here in Pakistan. First, it was Volkswagen who showed interest in Pakistan. Later we heard the news about Renault asking around. And since Renault and Nissan are the same things (they are global partners), next thing we know, Nissan is looking for a way to reopen their closed facilities as well. Then there was news that the new policy will have special incentives for closed units who are interested in assembling and selling vehicles once again. This is something Ghandhara, the local partners of Nissan Japan, could benefit from immensely. Kia/Hyundai plant has also been lying around without a use.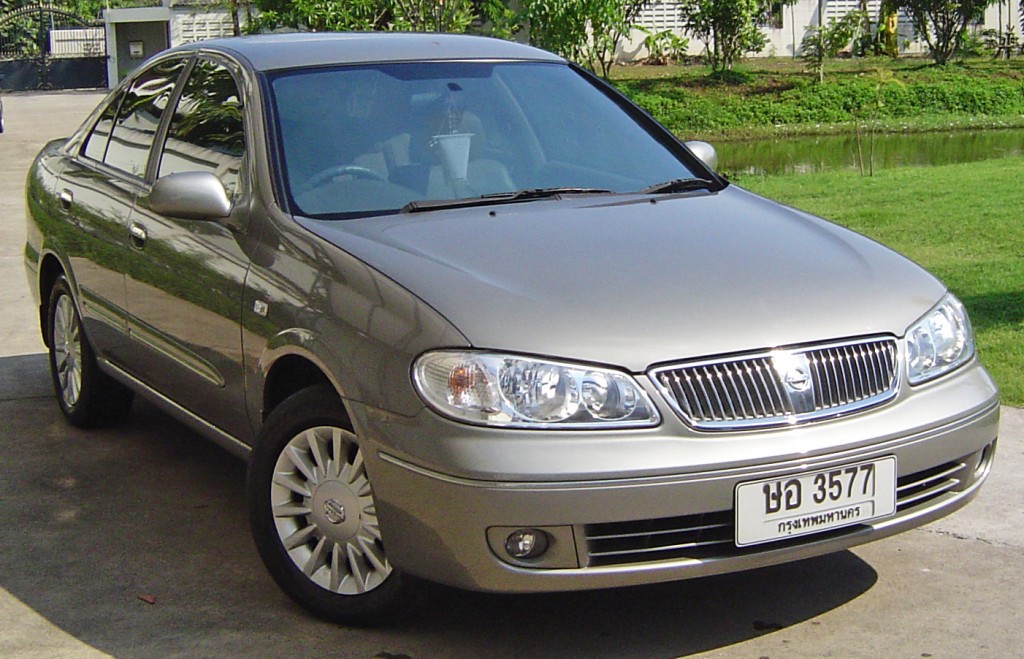 Now the latest news is, Nissan is waiting for the new auto policy to be implemented. And they have something up their sleeves for Pakistani consumers. That something is a 5-door hatchback known as Datsun GO. According to our sources, the Nissan management is waiting to see what the new policy has for closed/unutilized assembling units and how will they be compensated if they launch a new model in Pakistani market. The biggest threat to our existing automakers is the import of used cars from Japan. Cars are being imported from other regions as well, but Japan takes the biggest chunk. European carmakers like Fiat and Volkswagen are also waiting to see how the government curbs the imports of used cars that have started to challenge the current automakers as well. Honda Atlas tried to counter the influx of Vezel with their latest offering in the form of HR-V, but many would argue it was a wrong move. On paper, HR-V loses to Vezel 9 out of 10 times.
Honda Atlas launches new HR-V for the first time in Pakistan
As far the new Datsun hatchback is concerned, there will be two models, a 5-seater hatch and a 7-seater MPV named Datsun GO+. Nissan had killed the Datsun name back in 1986. It announced the revival of the brand in 2012 and GO was the first car under new Datsun era. GO is currently being sold in India, Indonesia and South Africa. Underneath its Nissan Micra with frankly better-looking
exterior.
Simultaneously, Nissan announced a bigger version aptly named GO+ along with the hatchback. GO+ is a multi-purpose vehicle, and it definitely lacks in the looks department compared the smaller GO. Nissan is willing to launch both versions of the cars in Pakistan, but it's yet to be seen how the new policy entertains them. And considering the GO will be competing with Swift and later Suzuki Celerio as well, what are the chances Ghandhara would stop playing once again when it's going to get competitive.
But until that happens, let's just patiently wait for the auto policy and hope that a common Pakistani auto consumer gets a better end of the deal.
Note: This blog was originally published on 2nd Feb, 2016.