It has been 16 years since Suzuki parted its ways with the one of the original generations of its locally produced cars. As it is common knowledge these days that the life for Suzuki Khyber began as the 1st generation of Swift when the car was imported and it is also worth mentioning that this car was launched in 1988 by the name of Swift but by 1991 Pak Suzuki had required the additional 15% shares required to take over the operations as the higher percentage of shareholding with total accumulated shares of 40%, thus in 1991 Pak Suzuki started its operations with new badges and new names assigned to every car in its factory line up. Swift was named Khyber, Alto was named 'Mehran' and soon rest of the cars had to go through this procedure.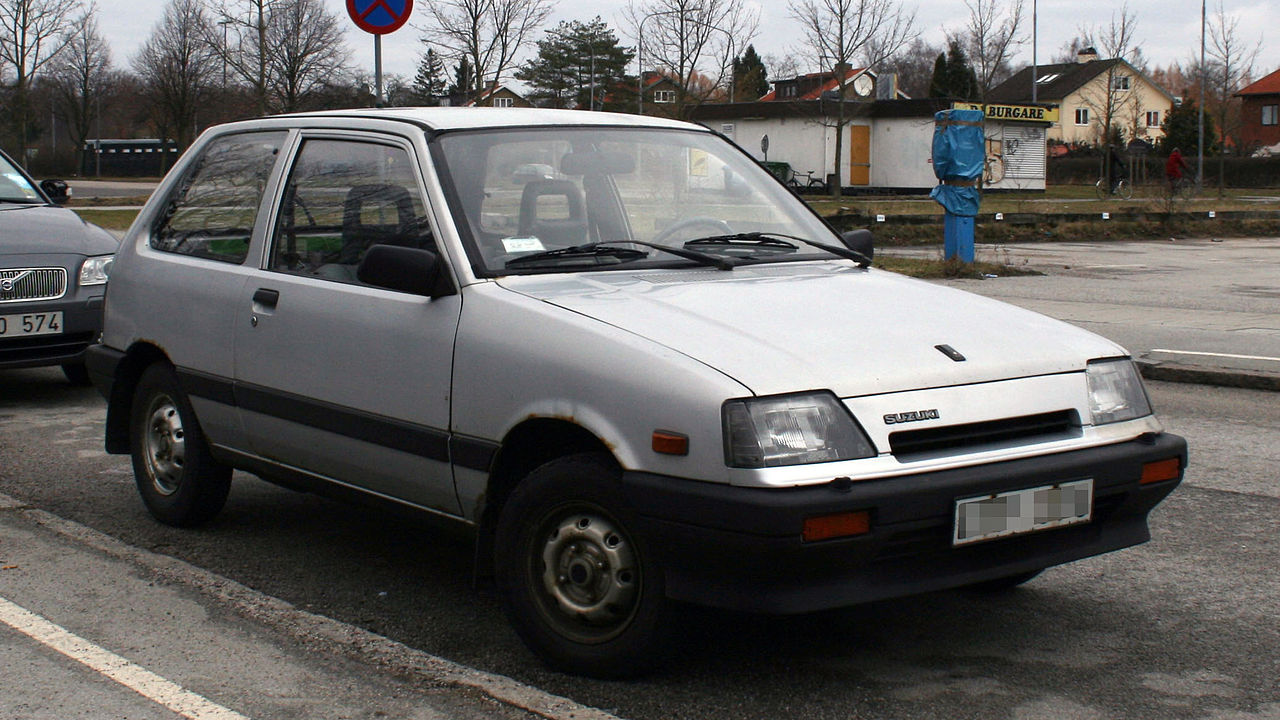 After Fx went out of production, Khyber was the best choice due to it being already marketed as the next big thing but it had to share its spotlight with the "Common Man's Car" Suzuki Alto/Mehran. Nonetheless, because of the longer wheel base, it offered the comfort of adjusting and reclining the seats while retaining the ability to be comfortable for the passengers and with an engine capacity of 1000 cc it had the power to back its claims. But most of all, this car was rugged. Even today after years of being discontinued, we can still find it on the roads of our country. It was never a frail looking thing, my family happened to own one of the GA models and even on the coldest nights of winter, this car required only two to 2-3 tries and the carburetor engine always came to life. Over the years I have missed this childhood relic, partly because I have had number of excursions in it and partly because if I compare this car with today's modern and hi-tech cars then today's cars fail to bring that excitement and joy of chugging the car on express way in the middle of the night, these cars lack the warmth that made you feel special when driving down the road.
Read More: This v8-Powered American Suzuki Khyber [Chevy Sprint] Can Be Yours For $44,995 Only
Even to this day I sometimes question the policies of car manufacturers, because some of the discontinued models had so much potential and so much to offer if utilized efficiently but according to them, people preferred sleeker designed cars. But I disagree because based on the statistics provided by PAMA, these figures display a different story.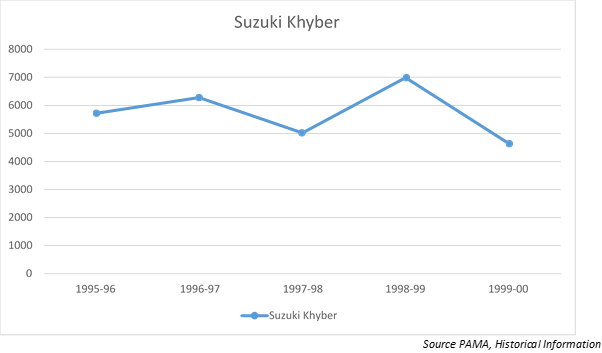 To put things in perspective, the replacement cars 'Alto' & 'Cultus' really took off when auto-financing was introduced in the country for the 1st time in 2004. Furthermore, the build quality of today's high-tech cars leave much to be desired. The corporations need to prioritize the safety and entertainment of the customers, rather than focusing more on making profits to produce a good fiscal year report and increasing company's assets.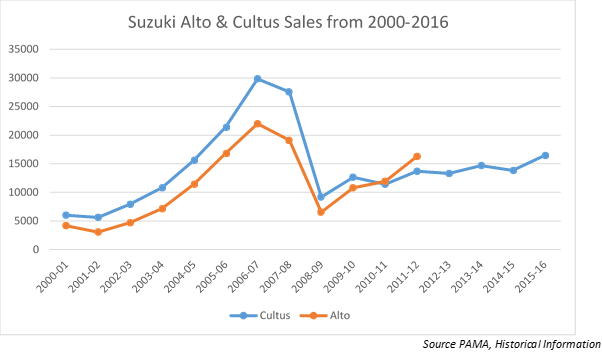 If you have owned a Khyber or have driven this beauty to seek the thrill of its driving, do let us know. Because we ought to cherish these memories.