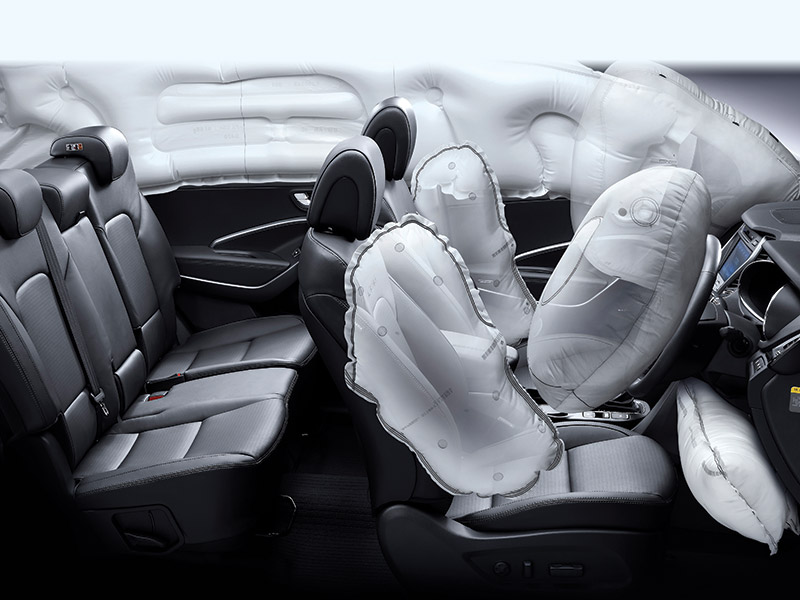 A citizen has moved the Lahore High Court (LHC) to make airbags essential in passenger cars and other vehicles. According to the application, the petitioner seeks amendments in Automotive Development Policy (ADP) for this issue.
The citizen has made major car manufacturers and federal departments as respondents in the case. "The fatal accidents can be prevented with the use of airbags," the application read. It further said that this feature is essential for protecting the lives of the masses.
The petition mentioned that the government has explained guidelines on the subject matter in ADP. "However, airbags are not mandatory in the whole policy," the petitioner asserted.
Petitioner's Demand on Airbags: 
He demanded a revision of rules in ADP 2016, to add a clause making airbags mandatory in all vehicles. The petitioner  said all new vehicles must have proper safety equipment and features. "The government should not allow any car on the road without these features," the petitioner demanded.
The applicant requested the court to accept his petition and order the concerned authorities to ensure airbags in all locally manufactured vehicles.  
 Pakistan does not have the necessary laws in place to ensure that local auto manufacturers include safety features like airbags. Even if some automakers are including features in their vehicles, they are doing so by their free will and not under any law that compels them to do so. This is an alarming situation for drivers in the country. 
  NCAP Standard
The countries across the world follow Euro NCAP (New Car Assessment Program) Standard to assess effectiveness of all the safety features in a vehicle. The rating shows how much safer you will be in a vehicle in case of an accident. The NCAP basis its ratings on certain features like airbags and ISOFIX points to attach a child seat. However, such standards are not mandatory in Pakistan. 
If we compare the big three automakers of Pakistan (Suzuki, Honda, and Toyota), we can see that Toyota is providing the most secure vehicles in Pakistan. This is because Toyota includes most of the contemporary safety features in its cars. All the variants of Corolla from Xli to Altis Grande come with dual airbags. On the other hand, Honda City, Suzuki Wagon R and Suzuki Swift still do not have airbags.