The auto industry is full of weird and interesting vehicles which grab our attention every once in a while. Many people around the globe put continuous efforts in inventing, improving and personalizing vehicles according to their tastes. This time around a small Philippines based company named "Banatti" has shown a prototype bike called "The Green Falcon." Apparently, it happens to be the worlds first bike with Bamboo body. Yes, the company made a sculpture of bamboo and put in on this bike. The result is a bike which looks like an Alien-machine and can easily be featured in Sci-Fi movies. The bamboo shell on the Green Falcon wraps the whole bike from the rear end to the headlights. It is very big and makes the bike appear like a beetle from above. So the company also had to drill a hole in the front and attached a glass panel inside for the digital speedo.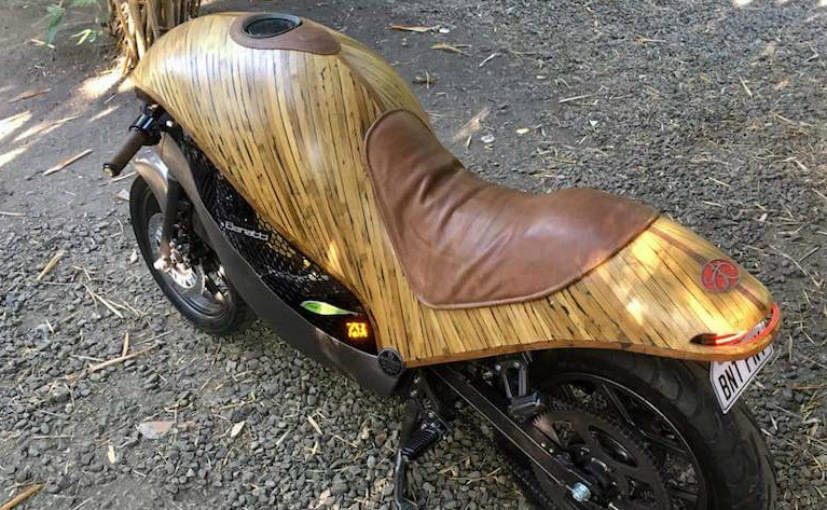 Bamboo is a very strong material and takes three years to grow before it can be harvested. Since it's a very light organic material and almost as strong as steel, so this makes Banatti both strong and lightweight. The whole body structure weights a surprisingly low 6.5Kg. With a tiny electric battery pack and motor this electric bike can do up to 120kph and has a range of 59km. Yes! Not crazy big numbers you might expect from an electric bike but do bear in mind since the Green Falcon is a prototype, so final production units (if any) may improve about 20-30% in performance and up to 50% in range then it will make a considerably better package. On the plus side, CEO of the company claims that this bike weighs significantly less than what would it weigh if made of fiberglass. Now, why did even this bike came into existence in the first place? Well, the answer to this question is very interesting, so here you go. The Philippines government has planned to plant 10 Million hectares of Bamboo by 2020 which is quite a lot and as mentioned above bamboo takes 3-4 years before you can finally harvest it. So "Banatti" came up with this wild idea of utilizing the bamboo in the best way possible which is both unique and interesting.
Check Out: Yamaha Bikes Price in Pakistan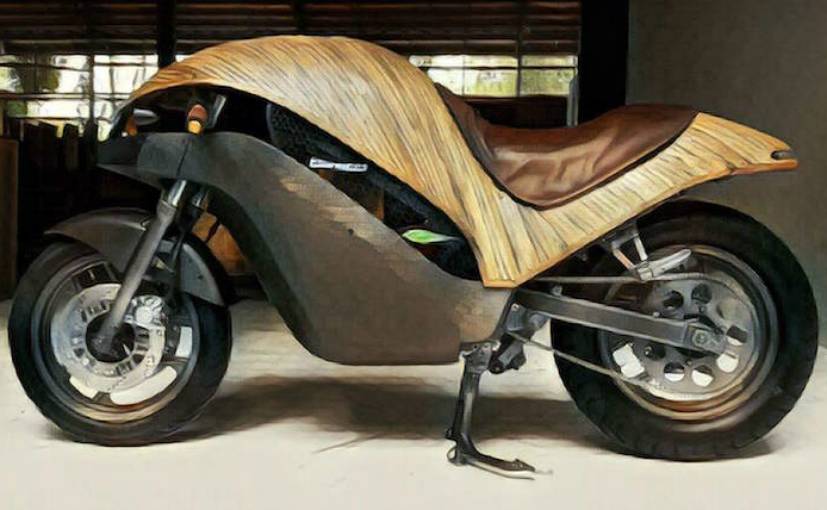 Now I am not blown away by the design of Green Falcon. However, I am blown away by this idea as a whole and if bamboo is as strong as steel but lighter than it solves few problems for the auto industry as a whole. My guess I that the use of Bamboo in bikes or even car in one form or another can be highly economical and also safe for the environment too.  Since it grows naturally, you have to deal with much more less heat and chemicals to craft a vehicle body out of it as compared to steel or aluminum. P.S it will be cheaper too. Since its an organic material it will also decompose rather than just lying around like a metal waste for ages which in return makes a cleaner tomorrow. It might not be the worlds best solution to things, but I do believe things will get a little interesting with this as time goes on. But as of now, Green Falcon remains the only bamboo bike in the world, and it won't even hit the final production as a whole. The main factor being the design which isn't very appealing as compared to a conventional naked or sports bike and performance can make some improvements too. As of now, the Green Falcon is still a concept, and Lacson (CEO) says it's more about finding new ways to use local resources and inspiring others, rather than make a commercially viable product in The Green Falcon bamboo electric motorcycle.