Under the auto policy 2016-21, many local and international automaker brands have entered in the Pakistani market. Two of them are United Autos – bike manufacturer, and Nissan – a Japanese car maker. Both the companies would be launching passengers cars in the country, which would be direct competitors to Suzuki Mehran.
Mehran has been in the local market for the past three decades now, and it looks its manufacturing company Pak Suzuki is not willing to let it go. For many years now we have heard that Mehran would discontinue; however, despite all odds and criticism, the car is still running strong. Not only it is going strong but it was top seller hatchback in 2017, the company sold 42,985 units in the previous year.
Read Also: 4 Datsun cars to look out for in Pakistan
Moreover, it was also reported in November last year (2017) that Pak Suzuki was finally going to ditch Mehran for new Alto with engine capacity of 800cc, but till now no confirmation has been made in this regard by the company.
The car has enjoyed a monopoly in the 800cc category for a long time now, the only car which competed with Suzuki Mehran in that particular segment was Daihatsu Cuore which was 850cc, but the car was discontinued in 2012.
And now it seems that the single monopoly of Mehran would end soon, as two new 800cc cars are coming in the country. One is United Autos' Bravo; the company has confirmed its entry and the other one is Datsun redi-Go, which is a collaboration of Ghandhara Nissan with Nissan Motor Co., however, its launch has not been confirmed officially by the company.
Datsun redi-Go: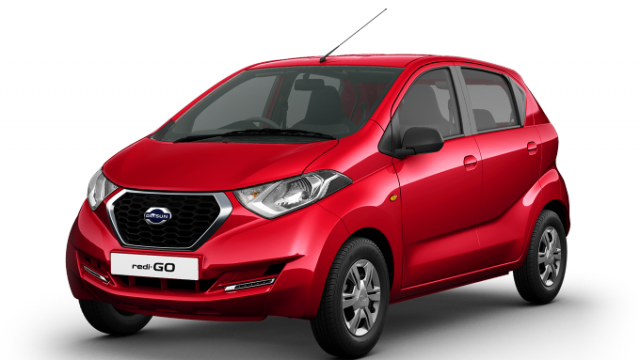 Nissan discontinued the Datsun brand back in 1988, but the company revived it with the launch of Datsun Go in 2012.
Datsun redi-Go was launched in 2016. The company offered the car with 0.8 liter-engine; however, due to its popularity the company powered up the car by introducing a 1.0-liter engine. The 0.8-liter petrol engine makes 54 bhp and 72 Nm of torque mated to a 5-speed manual gearbox.
The dimensions of the car are as follow:
Length: 3429 mm
Width: 1560 mm
Height: 1541 mm
Wheelbase: 2348 mm
The car gives a mileage of around 25 km/l and has a fuel tank capacity of 35 liters. In India, different variants of Datsun-redi Go is available to consumers, and almost all the variants possess immobilizer, three-point seat belts, etc.; moreover, S variant of redi-Go also comes with driver airbag. Mehran, on the other hand, lacks airbag, which is a basic safety feature. Let's see which variant the company will launch.
The company is also planning to launch Datsun Go and Go+ in Pakistan. Both the cars are spotted doing test rounds on the Pakistani roads.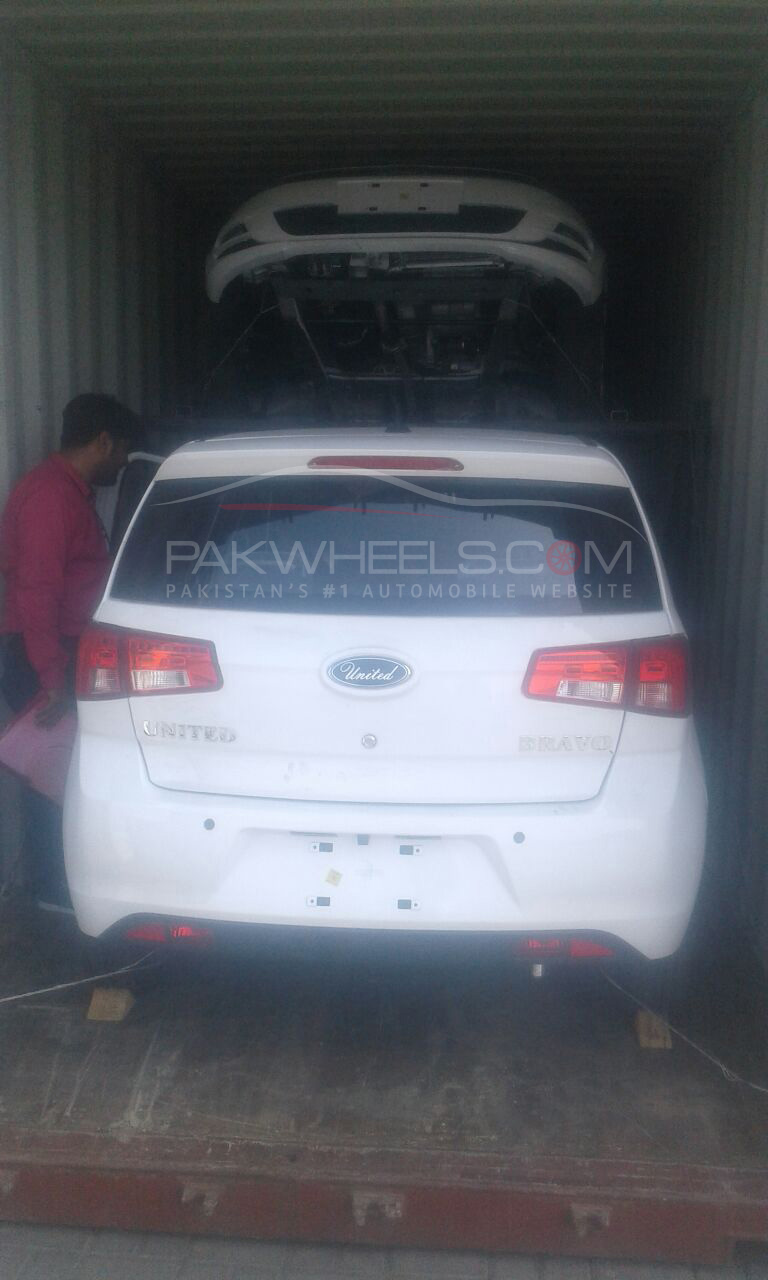 One of Pakistan's leading bike manufacturer United Autos will be launching their 800cc hatchback namely Bravo in the local market. The Bravo is a renamed Dahe Motor DH350. The engine is an 800cc 3-cylinder unit. It is not yet confirmed that what features of DH350 the company will offer. However, Mr. Afzal General Manager sales and marketing United Autos confirmed that the coming hatchback would house all safety features which locally produced hatchbacks lack.
United Autos has also applied to Intellectual Property Organization of Pakistan (IPO) for copyright of a vehicle's design. The company is not only bringing an 800cc car, but also a 1000cc vehicle in the country. And for this, the company had even built its manufacturing plant in Lahore.
The competition between Mehran, redi-Go, and Bravo would be a treat to watch. Drop your thoughts in the comments section below.