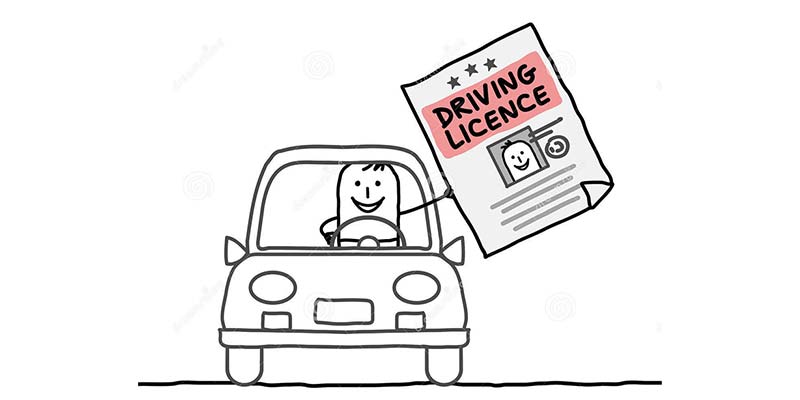 Menace of Getting a Driving License in Pakistan
I had been driving without a license for a couple of years but I ultimately decided to get one after a trivial traffic incident. People had been suggesting me to bribe one of the agents outside LOS Traffic Police Line, Thokar Niaz Baig Lahore to get one made, but I could not break my principles and so I decided to take the normal route.
The menace started the moment I entered the premises of LOS Traffic Police Centre, Thokar Niaz Baig at 8:30 am. Since cell phones are not allowed in the premises, I had to stand in a long queue for 20 minutes to handover my phone to the concerned department, but that wasn't all. After crossing a few entries I saw another long queue, about 300 meters long. Trying to save my time, I instantly joined the queue from the tail and started waiting for my turn to submit the file containing the required documents. 40 degrees under the burning sun, it took me more than an hour to get to the window and submit my file.
After submitting the file, I was issued a token, numbered 275, for the interview. So at 10:45am they started with the interviews with token number 1. The pitiable candidate with token number 275 was called in at 1:45pm, yes, 3 hours of wait! However, thankfully within no time I was sent to the driving test section with a signed and stamped file. At the test section, I saw a young boy, probably in his early 20's, taking his driving test. He started the car, put it in first gear and failing to manage the clutch momentum, crashed the car in a column of hurdles. To my surprise, he was proclaimed "PASSED" by the inspector in charge perhaps due to an influential reference. However, my driving test went well and after getting through the test I went to the snap shot cabin to submit my file where AGAIN I waited for 15 minutes in a queue to get to the window. At last, I was unchained from the prison at 3:00pm after wasting my whole day of university!
Next day, I received a call from the district court that said, "we have received your file without your snap shot. Please visit us tomorrow at 9:30 am sharp". Who would believe that I lingered under the scorching heat for 15 good minutes to get a snap shot? I realized it was another day to be wasted! So, the next day I went to the district court, received my file from the window, got a snap shot and that was all, I was finally done by 11 am, but at the cost of another university day.
Exactly 3 days later, I received a parcel at my residence containing the driving license. I opened the parcel instantly, and what pissed me off was the License snap shot being the one taken at LOS Police centre and not the District court. After such an experience with a simple issue of getting a license issued fairly, what I have concluded is that you have no respect in Pakistan unless:
You have a strong reference, or
You offer or accept bribes.