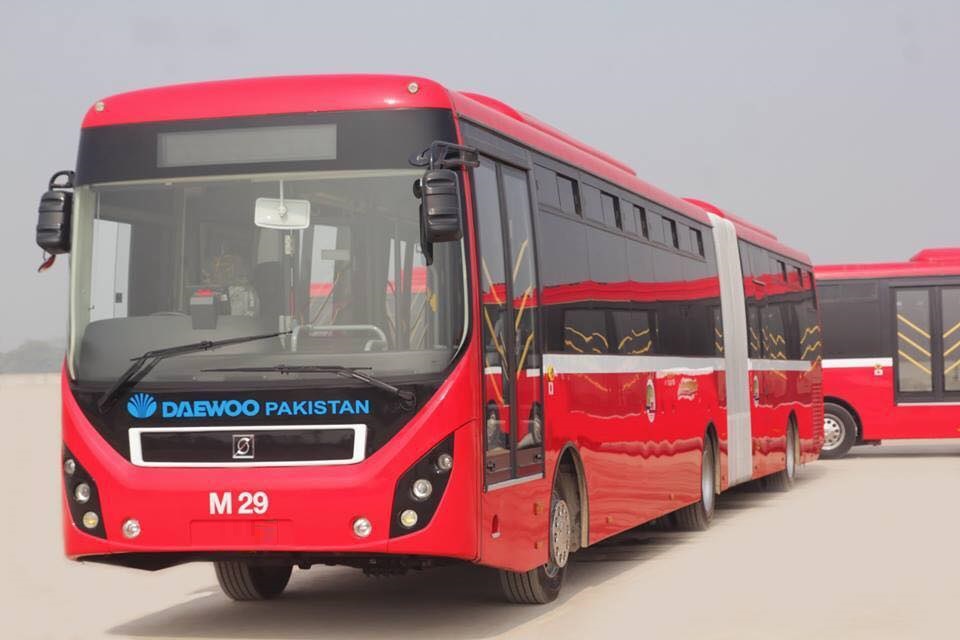 Metro Bus Service has been officially launched in Multan on 24th January, 2017. After completing a series of trial run, the Government of Punjab and City development authorities have decided to make this transit service operational following an inaugural ceremony today, which is being spearheaded by Prime Minister Nawaz Sharif.
The Multan Metro Project is the escalation of the initial affordable and convenient transport system, implemented in Lahore. Following the precedent set by the Lahore Metro Project, MMP is aimed to up the ante for improving the public transit system. As obvious by the worsening traffic conditions in the country, the government is aiming to provide an air-conditioned transportation service with tracks covering up the city. This would help the commuters to reach their destination on time, without worrying about the traffic jams or harsh weather.
The Multan Metro Project has cost over 28.8 billion rupees and has covered 18.5 kilometers, starting at the Bahauddin Zakariya University and ending at Kumharan Wala Chowk. According to officials, the entire project supports 21 terminals; 7 on-ground and 14 elevated.
Sources report that elevated stations cover busiest intersections of the city, namely; Vehari Chowk, Daulat Gate, Chungi No14, Chungi No6, Chungi No9, Fish Market and BCG Chowk. According to officials, the project will be starting its operations with 35 buses, which'll be revised again, depending on the requirements.