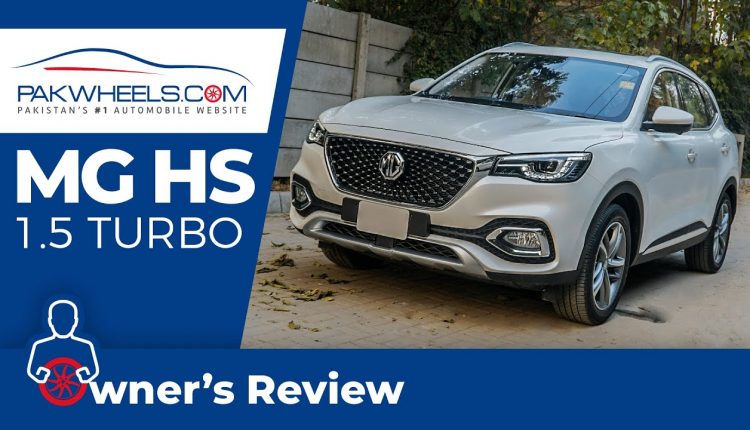 "MG HS is Best in Compact SUV Segment" – Owner's Review 
We are back with another owner's review, and today we are reviewing the recently-launched MG HS. The car is another new entrant in the compact SUV segment and surely has created a serious buzz among the buyers.
A lot of people have asked for a review of this vehicle. So, here we are with it.
Engine and Transmission: 
This car has a 1.5L Turbocharged engine, with 7-Speed Dual Clutch Transmission (DCT). According to the owner, there are reports of an issue in DCT, but he hasn't face nay yet.
Purchase Decision and Price: 
He told us that initially, he thought of buying KIA Sportage, then the news of Hyundai Tucson launch came, and he decided to wait. Then came the news of launch of MG HS, and after evaluating the car, checking its features and a test drive, he decided to buy this one. "I compared this car with its competitors, I found it best among them," he said.
He further said that the car's build quality is excellent and has many more options than Sportage and Hyundai. As per the owner, MG's name was also quite reliable for him because it is a quite old British brand and currently owned by another strong Chinese group, SAIC.
Meanwhile, the owner bought this car in Rs5,485,000.
Salient Features: 
As per owner, the best feature of this car is the Advance Driving Assistance System (ADAS), which is not available in any other car in Pakistan. "Furthermore, it has Adaptive Cruise Control, 360 Camera, Lane Assist, and Traffic Jam Assist feature and they all are great," the owner said, adding that the car has Dynamic Cluster in it, which makes the life of driver very easy and convenient.
Safety in MG HS: 
The owner thinks that MG HS is one of the safest vehicles in the local market. "It has 6 airbags, while KIA and Hyundai come with only 2," he added.
Fuel Average: 
The owner told us that the car is giving 11-12 kilometers/liter within the city, while he hasn't taken it on the long route yet.
Variant Comparison: 
MG HS only comes in Front Wheel Drive (FWD) variant, and expensive than FWD variants of Sportage and Tucson. "But the car has much more features and options than those two vehicles i.e., ambient light, 6-way seat movement, heated seats and others, that is why I bought this one," he said.  
 Information Screen in MG HS:  
The steering screen shows the information of trips, accumulative drive, battery health, Tyre pressure monitoring, digital speed, and car range.
Head Unit in MG HS: 
The dashboard has a floating touchscreen with Apple CarPlay and Android Auto. Furthermore, it has navigation which can be used through Android Auto.
Seating Space in MG HS: 
As per the owner, the seats of the car are very comfortable with great cushioning. "Three persons can easily it on the backseat; hence, it is a good family car," the owner added.
Aftersales and Parts Availability: 
The owner told us that MG has offered him free 1-year periodic maintenance because he is a pioneer customer. "The parts are easily available at company's dealership in Lahore," he said.
How He Got Car So Quickly? 
The owner said he booked two MG HS; one was available, so he got it quickly. "Meanwhile, the second one was sold out, so, I will get it after few months," the owner said.
Resale of MG HS: 
The owner thinks that the resale value of this car would be excellent. "MG Group is announcing further 3S dealerships, its parts are available and their price is reasonable; hence, this car's resale would be good," he said.
Registration Fee: 
The owner paid Rs90,000 for its registration, and its annual token is around Rs10,000-12,000.
Known Faults in MG HS: 
As per the owner, its known faults are lag in transmission and issues in DCT. "The DCT parts are quite expensive, and this is a vital issue in it; however, I haven't faced it yet," he said.
Driving Modes in MG HS: 
The car has four driving modes i.e., Sports, Normal, Eco and Custom. The vehicle has a SuperSport Mode button on the steering wheel, and if you press it, the car's response, throttle and gear shift to sports mode.
Suspension and Ground Clearance: 
The owner is completely satisfied with the suspension of this car. Furthermore, the car's ground clearance is excellent for the local roads," he said.
Watch Video: