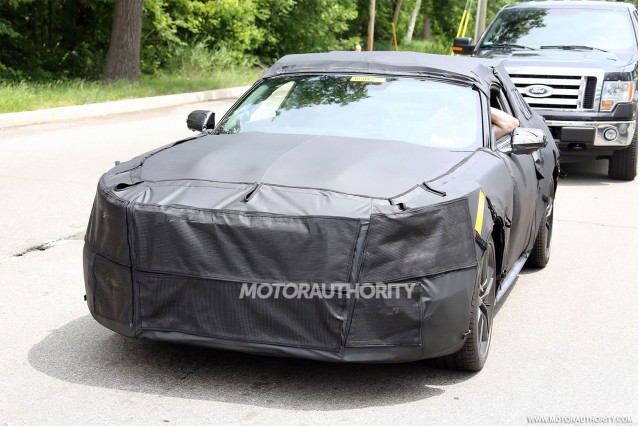 New 2014 Ford Mustang In The Making
The 2014 Ford Mustang test mule has finally been spotted. The first-ever Mustang was shown to the public in April of 1964 at the New York World's Fair. Now, 50 years later Ford is said to launch it's all-new 6th generation Ford Mustang next year, marking it's 50th Anniversary of the Mustang.
What will be under the hood? Well, we're uncertain but Ford's 2.0L turbo-charged Ecoboost engine could be an option, it will be engineered to be in longitudinal position due to Mustang's being rear-wheel drive. It is also rumored to be more than 181 kilograms lighter than the current model.
(CLICK ON IMAGE TO ENLARGE)
Also, Ford will be assembling right-hand drive models for the first time since 1964! But wait! There's more, *drum roll please* IT WILL HAVE INDEPENDENT REAR SUSPENSION. It's about time, Ford.
There will also be a line-up of different V6 and V8 engines to choose from. No detailed pictures just yet, but help yourselves to the spottings for now.