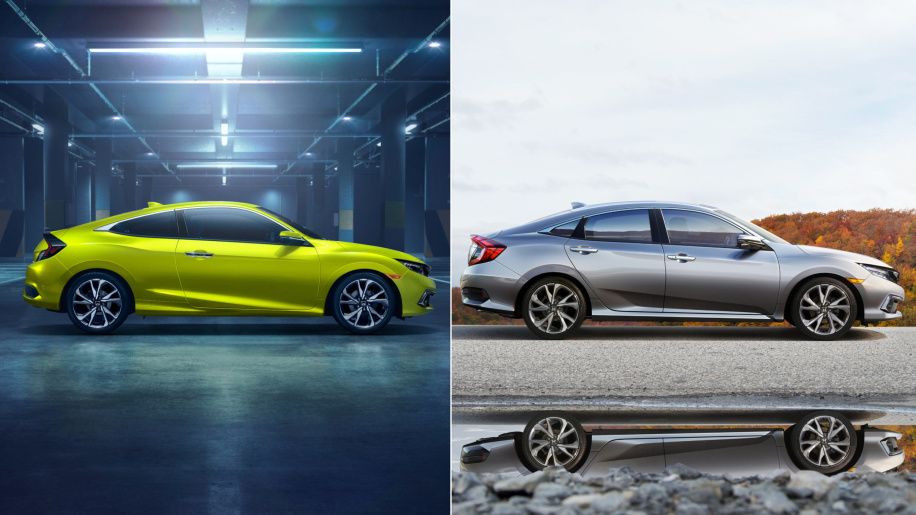 New 2019 Honda Civic sedan and Coupe get a Sports version and extra safety features
Honda has recently revealed the 2019 Civic sedan and coupe models, which are also the first refresh of this new and intensely beautiful generation of Honda compact cars. The standard – and honestly, not very good-looking – bright chrome upper grille panels of both the body styles have been replaced by a much more stylish gloss black grille panel. The larger lower grille is redesigned such that it looks like a big opening below the upper grille panels. Excluding the 2019 Civic Sport, all the 2019 Civic models will have chrome accents on both sides of the lower grille.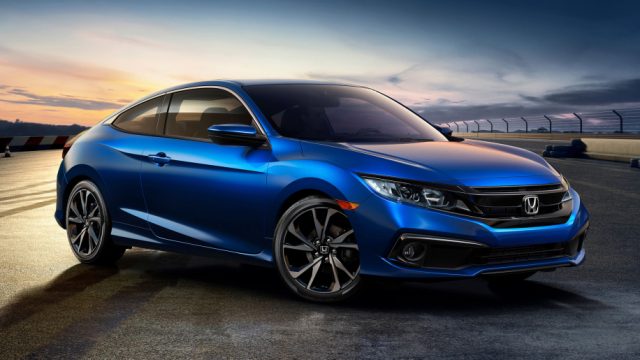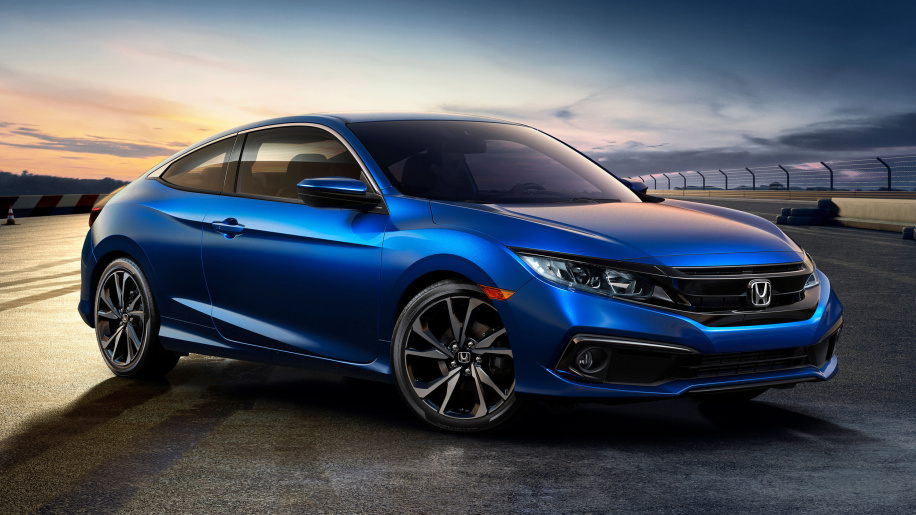 The Sports trim has a new style but it is sort of a successor to the current Honda Civic Sports Hatchback. The chrome accents on the front face of this model are colored gloss black and it also features a number of other visual enhancements. This differences from the regular 2019 Honda Civic sedan and coupe include fog lights, a geometric center exhaust which takes its design from the Honda Civic Si, and 18-inch wheels. The sedan model also features a spoiler. All 2019 Honda Civic trims feature an updated version of Android Auto and CarPlay-based touchscreen infotainment systems that has a volume knob.
Read More: Toyota Century GRMN – All-new luxury sedan by the Japanese company spotted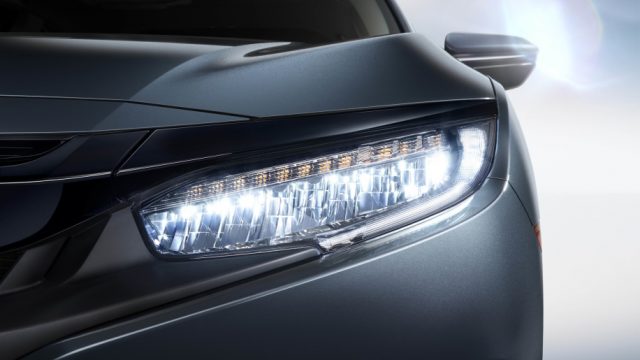 The sedan and coupe versions of 2019 Honda Civic will not be available with the turbocharged 1.5-liter four-cylinder engine. The turbocharged 1.5-liter will be replaced by the LX trim's 2.0-liter four-cylinder naturally aspirated engine in the sedan and coupe versions. The Sports trim, however, will be available in the turbocharged 1.5-liter engine as well. Both the sedan and coupe models will be available in a manual transmission option or a Honda CVT option.
The good news is that all trims of Honda Civic's new generation will come with Honda Sensing package factory-fitted. The standardization of Honda Sensing is not the only new feature for the upcoming refresh of the Honda Civic compact car. New features like adaptive cruise control, lane-keeping assist, and automatic emergency braking are also added to the whole lineup of upcoming Honda Civics. The availability of 2019 Honda Civic in the world's major markets is still not revealed by the company, nor has the pricing been disclosed yet. However, you should soon be seeing a price chart and availability information for the upcoming 2019 Honda Civic.