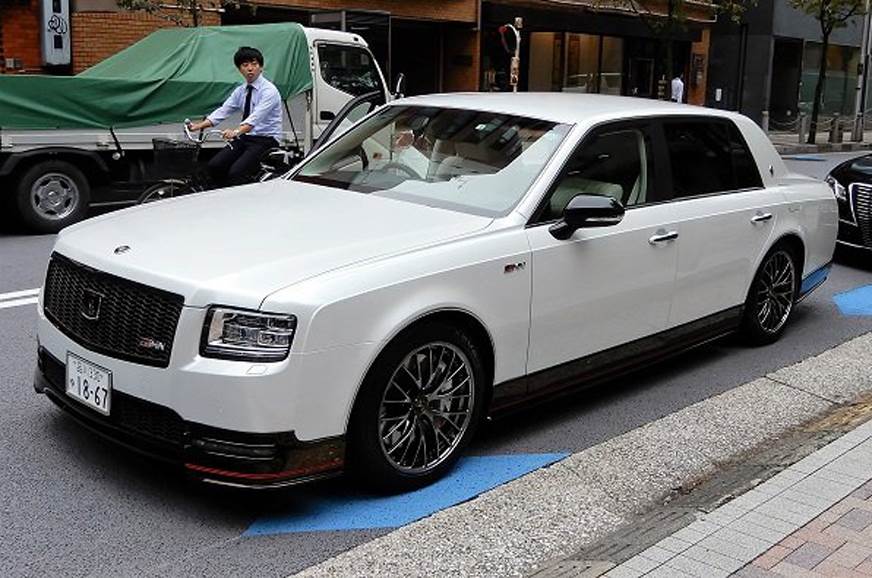 Toyota Century GRMN – All-new luxury sedan by the Japanese company spotted
Century, the top of the line Toyota sedan ever, takes a very sublime approach to luxury cars, and for that reason alone it has grabbed the attention of auto motorists from the around the world. It's not an overly done car like Audi A8 or super prestige like the S-Class or handles like BMW. It's much simpler than any luxury car on the market which itself is a compliment.  Now a few days back a tweet started to circle the internet regarding a side of Toyota Century that we never thought it had.
RELATED: New Toyota Century Hybrid Revealed for the First Time
One might argue that Toyota might be secretly working on a GRMN Toyota Century and we were quite excited about this. Despite being a Japan-only car that particular GRMN Century received a lot of praise and media attention and some people were even willing to import on the bases of how elegantly Toyota fused modern looking elements with an old school looking vehicle. Earlier in the tweets, the pictures were not very revealing, so we decided not to share and the information on the car which was really limited just like the Century itself.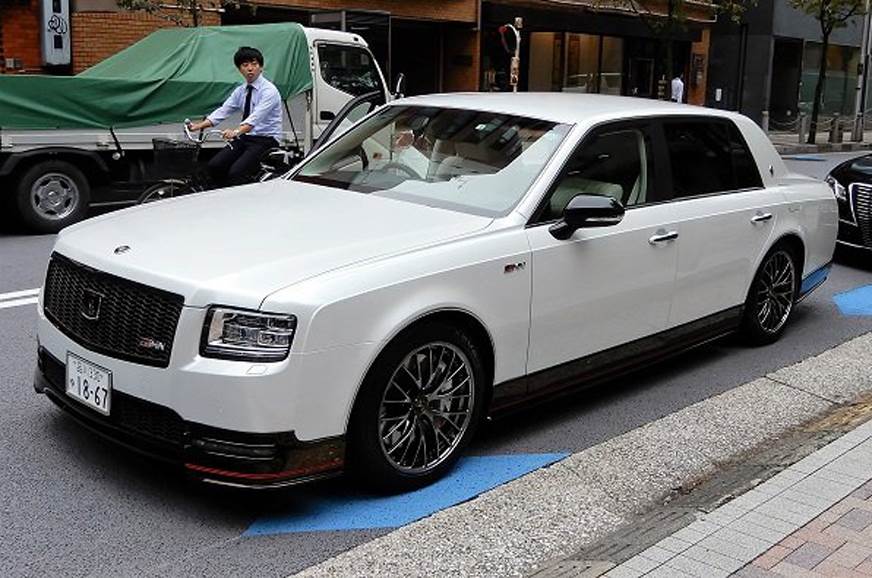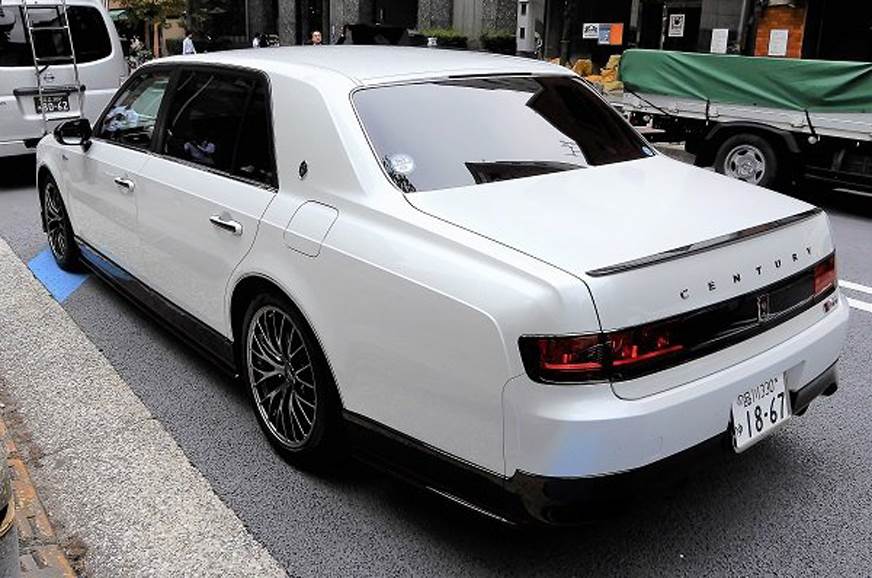 But thanks to people in Japan more images have started to circulate along with more information. Turns out this car is a daily machine for Akio Toyoda who is the current president of Toyota Motor Corporation. It has a complete number plate which appears to reference the year Sakichi Toyoda – the founder of Toyota Industries and Akio's great-grandfather – was born. According to Japanese publication, Toyoda claimed that,
"I do not have any plans to market yet."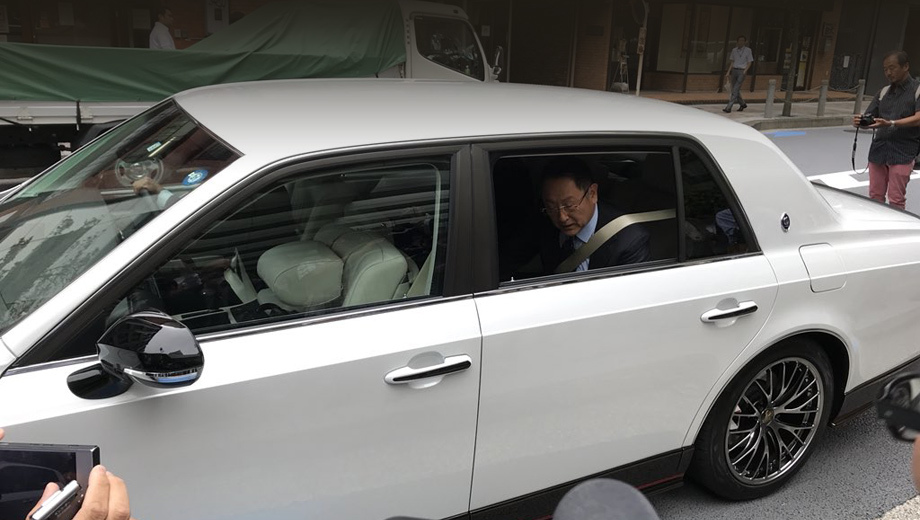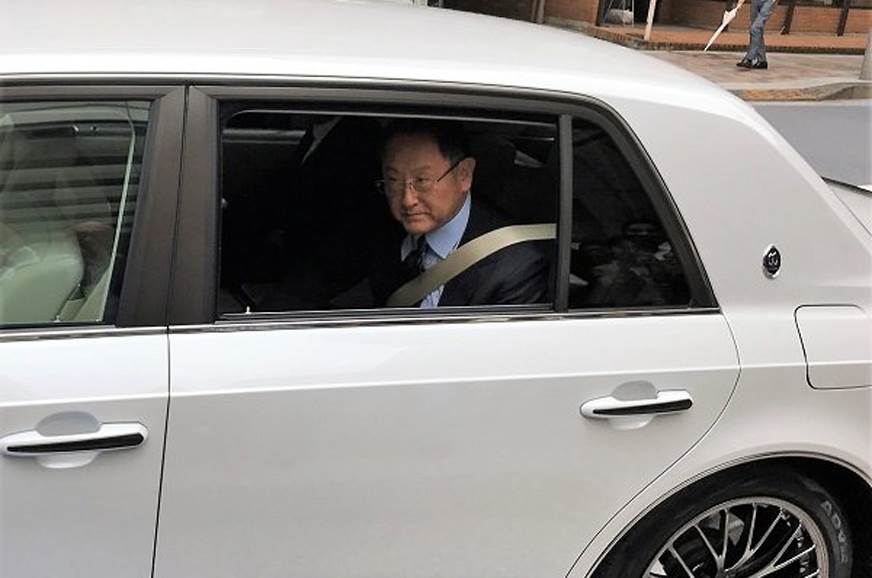 Since Century is mainly used by elites of government officials of Japan so it's not hard to see why Toyoda made this one off GRMN Century which might never make it to final production. Unlike the previous Century, this new car houses a V8 hybrid instead of the V12 for improved efficiency. And being such a large car with no performance in mind this particular model driven by Toyoda might just have a cosmetic redo rather than some performance tunning under the hood. Maybe that's why Toyoda has currently no plans to bring one to the market but fingers crossed, a GRMN version of the Century makes little sense to me. Crazy ideas like these really need to happen in the motoring world right now since all new cars are moving towards an autonomous future. But let's see if Toyota discovers enough motivation to bring a GRMN Century to the general public who wouldn't buy a stock Century otherwise.