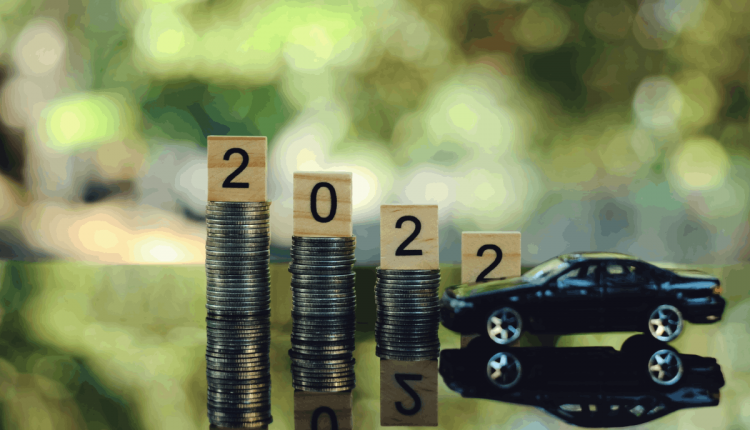 New Car Prices after the First Hike of 2022
The government passed the mini-budget on the 14th of January and revised the Federal Excise Duty (FED) and Sales Tax on locally assembled and imported cars. Soon after, the car companies started revising their price charts. Suzuki took the lead and announced new car prices on the 19th of January, followed by Toyota, Honda, KIA, DFSK, Changan, and Hyundai.
Now that most companies have done the deed, we have the list of post-hike prices. Here we go.
Suzuki Car Prices
Under the mini-budget, the FED on all locally assembled Suzuki cars went up from 0 to 2.5% since they fall in the category of up to 1000cc cars. As a result, Suzuki increased the prices of its entire lineup. Here are the new Suzuki prices.
With the new price announcement, Suzuki also informed the new delivery schedule of its cars. Turns out, the bookings for Alto VXL and all Cultus variants is still suspended.
Toyota Car Prices
For Toyota cars, the FED went up to 2.5% on lower-end and 5% on the upper-end Yaris variants, flat 5% on all Corolla variants, and 10% on Hilux Revo and Fortuner variants. Under the new FEDs, the Toyota prices became the following.
Honda Car Prices
Under the mini-budget, the 1.2L City variants got 2.5% FED and the 1.5L variants got 5% FED. Similarly, FED went up to 5% on Civic and 10% on BR-V. Here are the new Honda prices.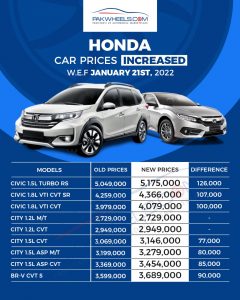 Hyundai Car Prices
For Hyundai, the FED went up to 5% on Elantra, 2.0L Sonata, and Tucson, whereas the FED on 2.5L Sonata got to 10%. Here are the new Hyundai prices under the revised duties.
Changan Car Prices
FED increased to 5% on Changan Alsvin and 2.5% on Karvaan and M9. However, the company kept M9 out of the price hike, and increased the prices of Alsvin and Karvaan.
KIA Car Prices
The newly passed mini-budget took the FED to 2.5% on KIA Picanto, 5% on Sportage and Stonic, and 10% on Sorento. To everyone's surprise, KIA increased the prices of all its cars except Sorento.
DFSK Car Prices
Prince DFSK also hiked the prices of Glory 580 SUVs, Pearl hatchback, and K07 mini-van under 5%, 2.5%, and 2.5% FED, respectively.
Who's Left?
Proton, United, and BAIC are yet to be a part of the first car price hike of 2022. That's why, we said most companies have done it, not all. Let's see when these companies take their turns and increase their car prices. Stay tuned, we'll keep you guys posted.