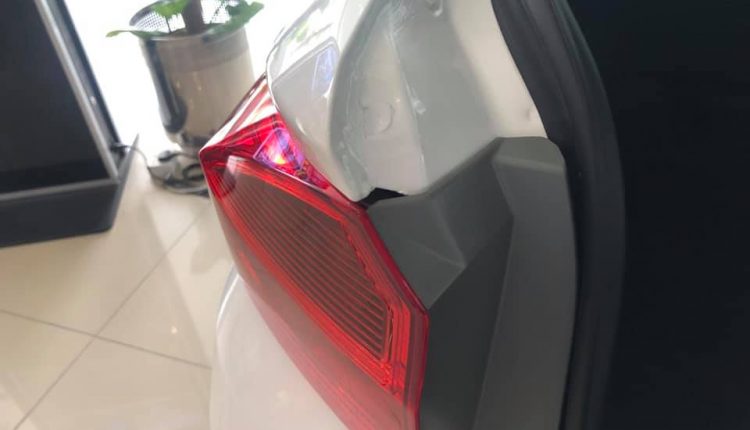 New Honda City Disappoints With Its "Build Quality"
Finally, the consumers have started receiving all new Honda City 6th Generation in Pakistan. The car has created excitement and hype in the local market. According to reports, the company booked 12,000 units of the car. Most of these bookings were done even before the unveiling of the car. This shows the anticipation for the car in the local market.
As mentioned earlier, the company has started delivering the new sedan, however, there are reports of "bad build quality" circulating on social media. As per pictures and a video, there is a gap between car's body and rear lights along with bad paint job at the rear. One post about the bad build quality is shared by the owner, while one individual shared the picture from one of the dealerships of Honda, and in both cases, the issue seems to be same.
The Case of Build Quality
It is not a new thing that new cars have relatively low build quality, however, one doesn't expect it from companies like Honda Atlas. The company is in Pakistan for almost three decades, and famous for its stability and comfort in its cars. The cases of bad paint jobs also came in light after Changan started delivery of Alsvin, but it is acceptable because Changan is a new company and even some reports suggested that Changan took back one of such cars from the customer and handed him the new one.
Will Honda take back these faulty cars? Time will tell. We hope that Honda will address the issue and resolve it for the consumers in next deliveries.
Here are some pictures and a video, showing new Honda City build quality:
Video Credit: Subhan Sheikh
Response by Honda
We approached Honda official for his comment on the issue, however, we have not received an answer, till the publishing of this article. We will update this piece as soon as we receive an answer from the company.
Are you an owner of new Honda City? What is your experience with the car? Share it with us in comments section.