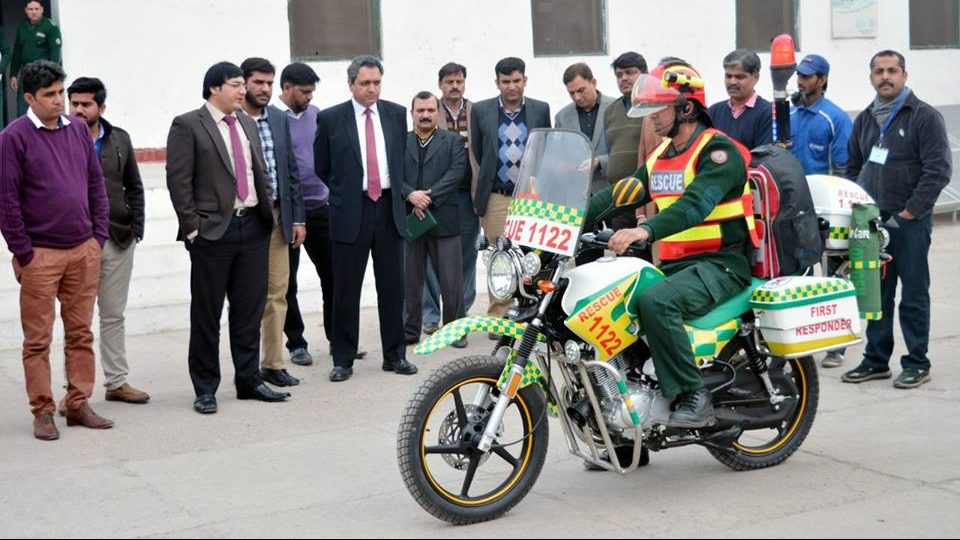 To give relief to the people of Lahore and to improve the healthcare system, the Government of Punjab has launched a new motorcycle ambulance service in the provincial capital. The new ambulance service was inaugurated by Punjab CM Shehbaz Sharif this week. The new motorcycle ambulance service will operate under the umbrella of Rescue 1122.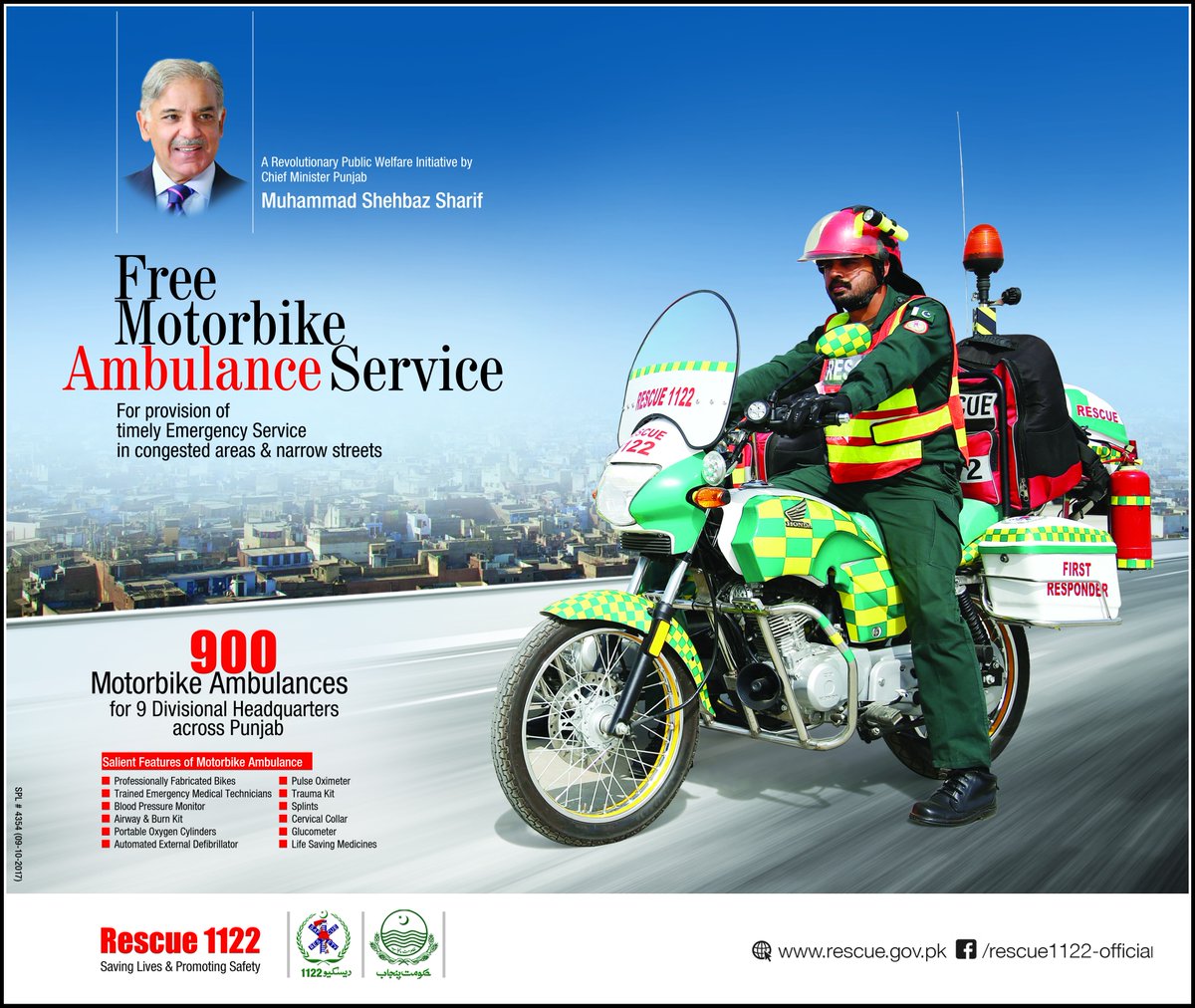 This step of the Government of Punjab deserves appreciation as it will help cater the needs of those living in remote areas of Lahore where an ambulance cannot reach by itself or where there is limited or congested space such as inside walled area of Lahore.
It is pertinent to mention here that as mentioned above the service is launched in Lahore. However, the government will also start the same service in other nine divisional headquarters of the province soon. Both Yamaha YBR and Honda 125 Delux will be used for this service.
While talking to the mass media at the inauguration ceremony; the Punjab Chief Minister Shehbaz Sharif said, that the rescuers who will run the motorcycle ambulance service will be able to give first aid to the victim and also alert the conventional ambulance to meet them at the nearest point so that the ambulance can take the victim to hospital for proper treatment.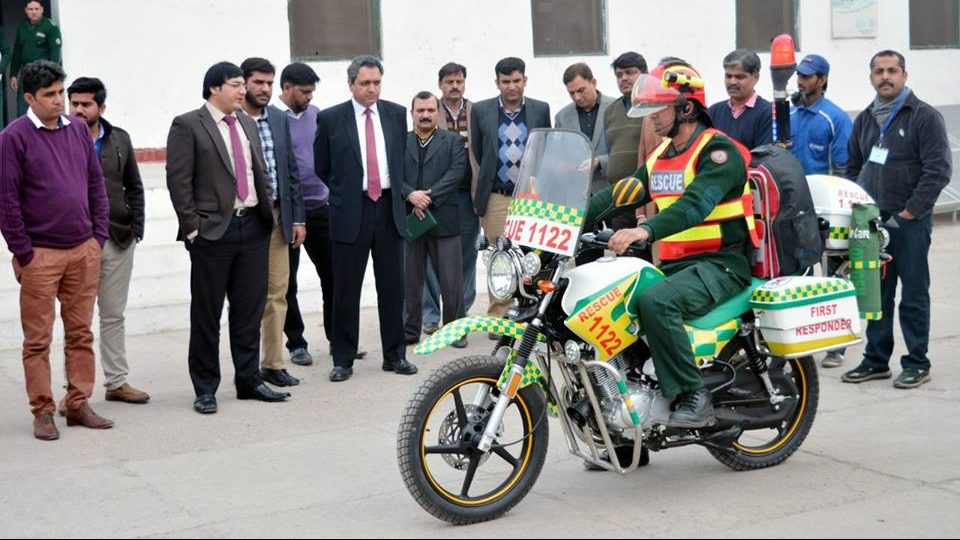 The government has deployed 900 first responder for the job. The chief minister also lauded the efforts of Rescue 1122 team especially Rescue 1122 DG Rizwan Naseer and said the project was transpired only in six to seven months.