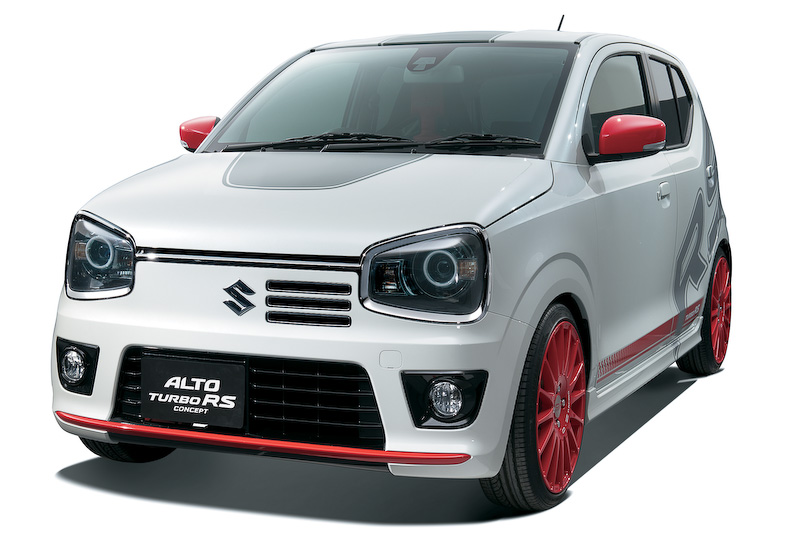 The new Suzuki Alto 2015 to get turbo
Suzuki Motor Corporation, Japan has recently announced that it is going to introduce a Turbo RS Concept based on the recently launched Suzuki Alto JDM. The sports version of the Alto will offer better performance over the standard Alto and would be launched on the upcoming Tokyo Auto Salon in January.
The Suzuki Alto Turbo RS will receive 17-inch wheels, vinyls, more chrome, bumper lip, and some other ricer stuff like side stickers, etc. on the exterior while it will get Recaro seats in the interior. About the engine, all we know is that the car will be powered by a turbocharged engine as the final specs for the engine have not been revealed by Suzuki yet.
The standard Alto is powered by a 660cc naturally aspirated engine which produces 51 hp, combine that with the light weight chassis of the car and you already have a zippy ride. Suzuki is hoping that with the added turbocharger in place, the Turbo RS will be really fun to drive owing to its throttle response and sharp handling. It is going to be a proper pocket-rocket if you ask me.
The Tokyo Auto Salon will be held in the Chiba city in the Chiba Prefecture of Japan from January 9 to 11, 2015.