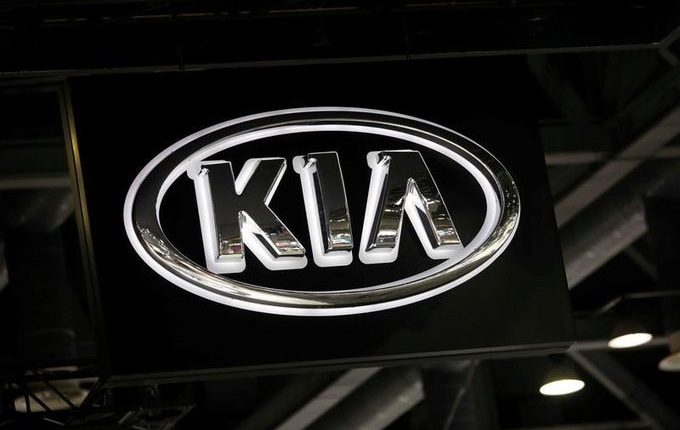 Next in Line, KIA Car Prices Increased
The effect of the newly passed mini-budget is coming to realization. Car companies are hiking the prices of their cars. Suzuki took the lead, followed by Toyota, Honda, and KIA. After new Suzuki prices, new Toyota prices, and new Honda prices, we now have the new price chart of KIA cars. Here we go.
KIA Picanto Prices
Under the mini-budget, the two 1000cc KIA Picanto variants now have 2.5% FED (Federal Excise Duty). Their new prices are:
Picanto 1.0L M/T

                                                        Rs. 2,186,000 up by Rs. 136,000

Picanto 1.0L A/T

                                                         Rs. 2,292,000 up by Rs. 142,000
KIA Sportage Prices
The three KIA Sportage variants now have 5% FED on them, and their new prices are:
Sportage Alpha

                                                            Rs. 4,764,000 up by Rs. 114,000

Sportage FWD

                                                             Rs. 5,276,000 up by Rs. 126,000

Sportage AWD

                                                             Rs. 5,788,000 up by Rs. 138,000
KIA Stonic Prices
The two KIA Stonic variants also have 5% FED, and their new prices are:
Stonic EX

                                                                       Rs. 3,975,000 up by Rs. 90,000

Stonic EX+

                                                                    Rs. 3,750,000 up by Rs. 95,000
KIA Sorento Prices
By rule of thumb, FED on KIA Sorento also increased to 10%. But the company has not revised the prices of Sorento. In fact, KIA will keep the limited time offer on Sorento and try to sell the car at a discounted rate of Rs. 7,499,000 (for both variants).
And there we go with the new KIA car prices under the FED revisions. The prices are in effect from the 16th of January, 2022.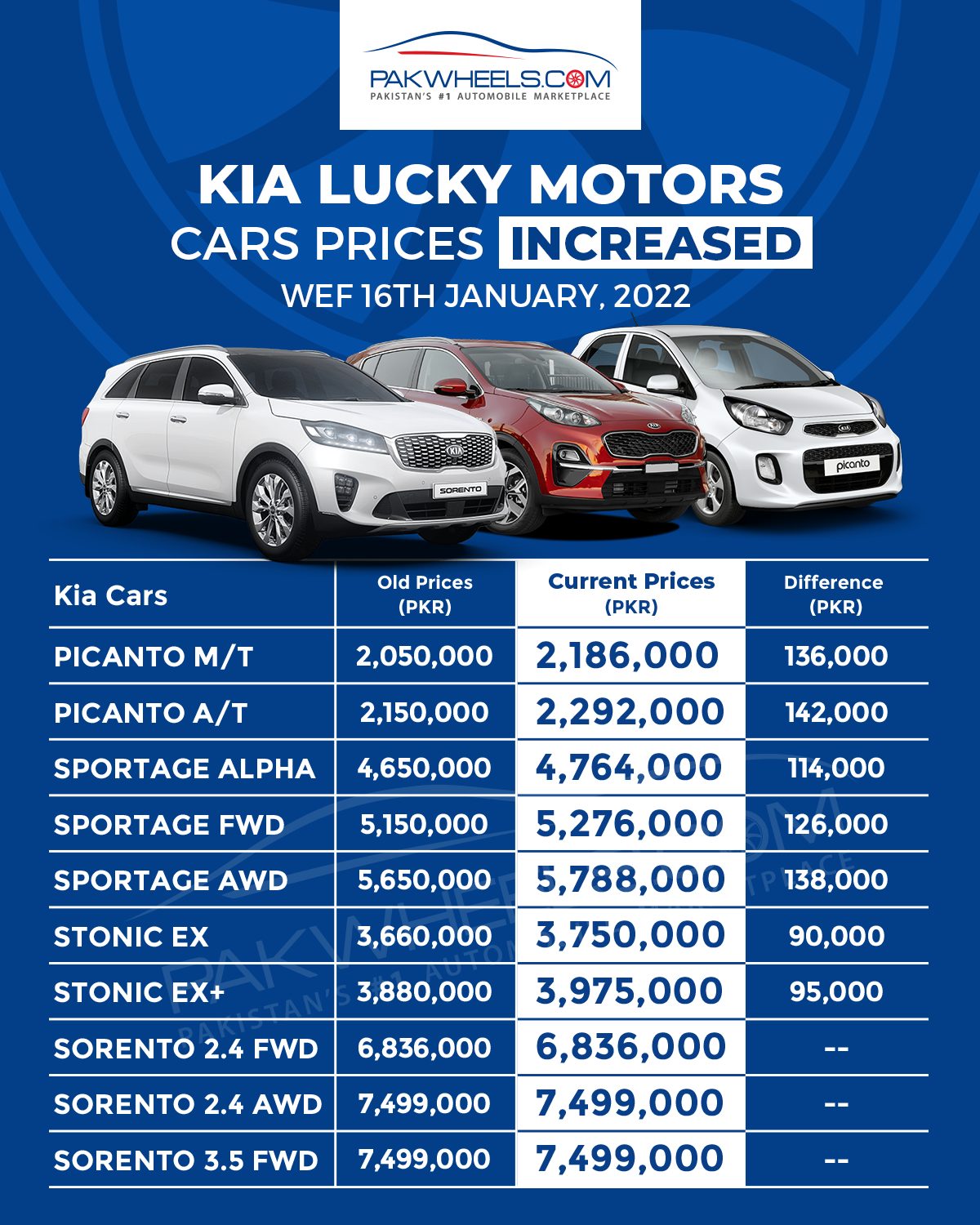 After Suzuki, Toyota, and Honda, KIA is also in the clear, we're now waiting for Changan and Proton to drop their new car prices. We'll update you as soon as we get the news. Stay tuned to find out! Don't forget to share your thoughts on the KIA car prices in the comments.