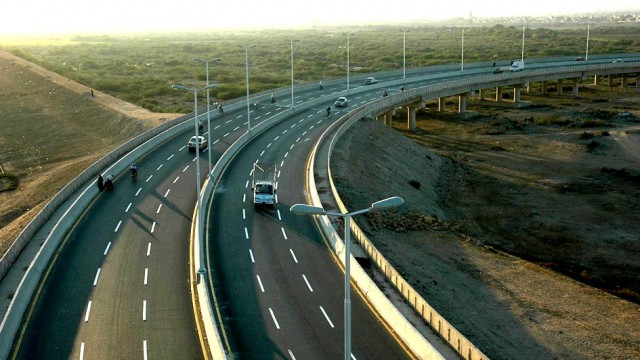 In order to tighten the travel ban and protect people from catching the coronavirus, National Highways and Motorway Police (NHMP) has closed down all kinds of traffic mobility through motorways except for one exception.
The authority has issued a statement in this regard on its official website, which is as follows:
All motorways are closed for traffic except such private vehicles that are boarded by not more than two persons who can prove an unavoidable reason to travel.
Note here that all of the provincial governments have also imposed a complete lockdown in their provinces, which compelled the auto manufacturers in Pakistan to halt the manufacturing of vehicles. The sales figures of almost all the local manufacturers have witnessed a sharp decline as the demand for vehicles is eroding. Following are the major local manufacturers that have suspended their operations:
Indus Motor Company (IMC)
Pak Suzuki Motor Company (PSMC)
Honda Atlas Cars Limited
Al-Haj FAW Motors
JW Forland
Master Motors
Hyundai Nishat Motor
KIA Motors
Regal Automobiles
United Auto Industries
Corona Virus started spreading from Wuhan, China, and so far, it has affected more than 400,000 people in different parts of the world. The virus has also resulted in the death of more than 18,000 people so far. Other countries, including Iran, Afghanistan, Italy, Brazil, South Korea, Norway, and some parts of the Middle East, have also reported the positive cases of Coronavirus.
In case you're commuting on a motorbike or a car, it's important to follow these preventive measures to stay safe from the lethal virus outbreak.
Avoid unnecessary travel to markets, malls, etc.
Wear a mask while traveling 
Ensure the use of a protective face mask while going out.
Maintain personal hygiene.
Wash hands and face properly at regular intervals
Maintain social distance
Keep a hand sanitizer with you while you travel. Use it once your hands come in contact with the currency notes.
Avoid contact with anything at public places which might be contaminated
Avoid traveling on public transport
Use helmets while commuting on motorbikes
Avoid eating improperly cooked meat from the hotels
Avoid touching your eye, nose or mouth with unwashed hands
That's it from our side for now. Stay tuned to PakWheels for any more precautionary tips while commuting. Drop your thoughts in the comments section below.