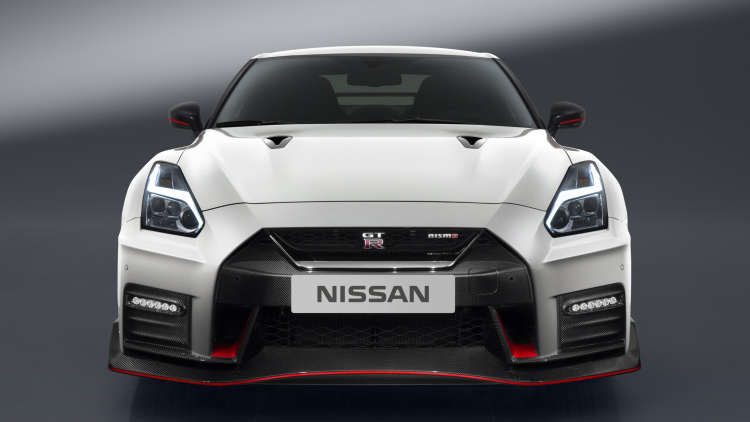 NISMO Tuned 2017 Nissan GT-R Revealed
NISMO, the performance house that tunes Nissan cars, has launched the 2017 Nissan GT-R NISMO. The NISMO version, of course, has the same updates the regular 2017 GT-R received. Nissan showcased the new 2017 Nissan GT-R at the 2016 New York Auto Show. Few of those 2017 upgrades include a reinforced body, refreshed dashboard, updated interior, etc.
Also Read: Toyota Supra And BMW Z4 Replacement Will Be Launched In 2018
But this being NISMO, has much more than what is otherwise stock options in the regular 2017 Nissan GT-R. Among those, NISMO has come up with new styling and aerodynamics to the front bumper that is bespoke to NISMO models. There is something kind of interesting NISMO revealed in its press release for the new 2017 NISMO GT-R,
"A new significantly reinforced hood avoids deformation at extremely high speeds, allowing it to keep its aerodynamic shape."
You can say Nissan is kind of admitting that the bonnet of the previous Nissan GT-R cars was not sturdy enough to maintain its shape at high speeds.
Nissan has claimed that the new 2017 NISMO GT-R produces the most amount of downforce compared to any of its other models. And the new car has that beautil extended carbon-fiber front splitter in the front with red borders to thank for all that downforce. NISMO also retuned the suspension of the car. You now get different springs, stabilizer bars, and adjustable Bilstein dampers to give you some extra control in the corners.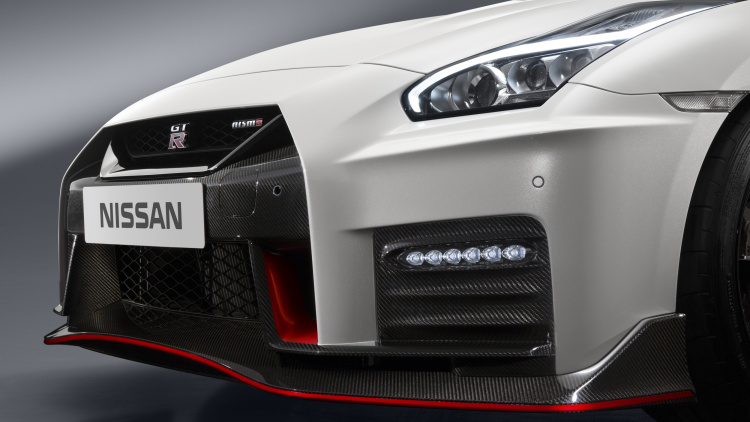 However, NISMO has not done anything to the previous twin-turbo 3.8-liter V6 powerplant. You will still get the same V6 that makes 600 HP and 481 lb-ft of torque. The cheaper trim of regular 2017 Nissan GT-R gets the 565 hp and 467 lb-ft. The 2017 Nissan GT-R NISMO will be available in four colors: black, red, white, and silver. The sales will start in the Q3 of 2016. Pricing has not yet been disclosed.
We already have a handful of Nissan GT-R in Pakistan. But let's see if someone is brave enough to import a NISMO GT-R.