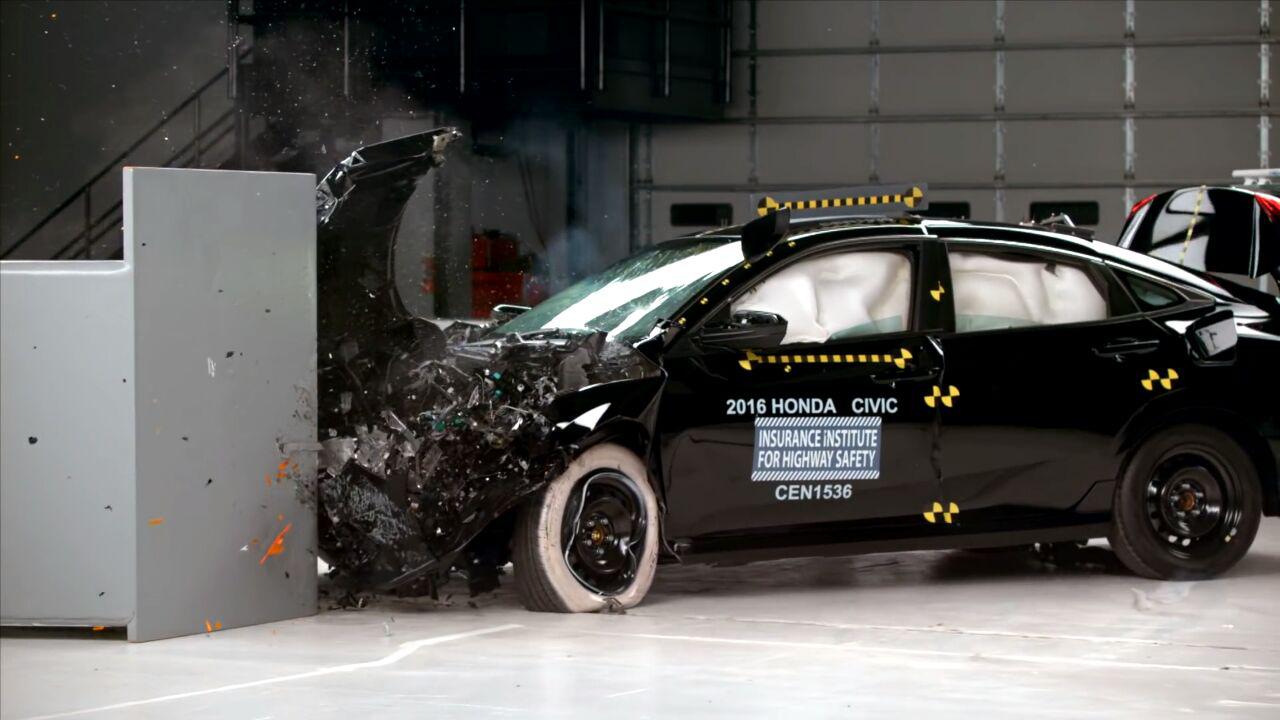 Video – Watch 2016 Honda Civic getting a 5-Star Safety Rating in IIHS Crash Test!
IIHS recently released a crash test video of small frontal overlap (a category tested) and a complete safety rating for 2016 Honda Civic. The new Civic did not disappoint as it managed to receive a 'Good' rating in all five categories tested just like its predecessor. While these crash tests provide a rough overview of vehicle safety, it must be noted that these ratings are issued for Honda Civic sold in the U.S. equipped with curtain airbags while in Pakistan, Honda Civic and Toyota Corolla offer customers with a maximum of two airbags for front passengers.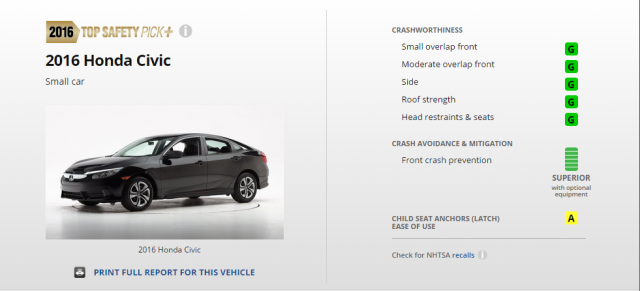 IIHS or Insurance Institute for Highway Safety is a not for profit organization based in the U.S. formed by auto insurers. IIHS arranges crash tests for the cars sold in the U.S to produce safety ratings. By evaluating them on the rate of injuries incurred to the passenger in a crash at a speed of 40 mph (64 km/h).
Also Read: Millions Of Toyota Corolla And Honda Civic Cars Listed For Takata Airbag Recall