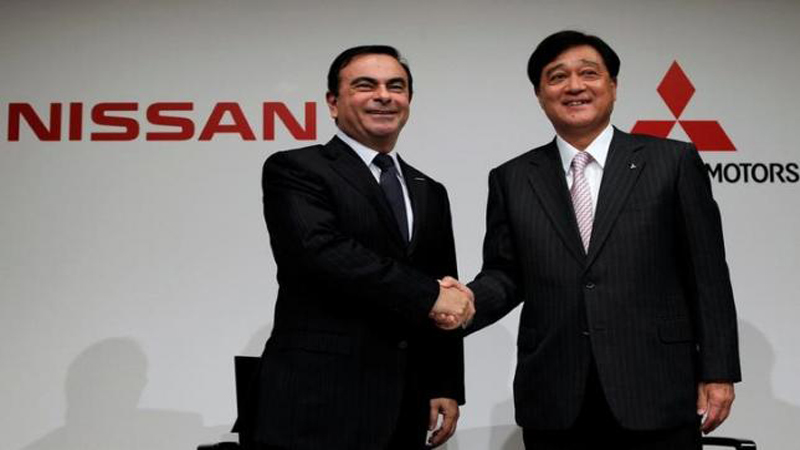 Nissan To Use Mitsubishi Infrastructure To Capture Southeast Asia After The $2.2bn Deal
Nissan buying controlling stakes in Mitsubishi Motors was a major news story last week. Nissan bought the 34% stakes for USD 2.2bn in the troubled Mitsubishi. In April, Nissan told the Japanese government about the fact that Mitsubishi has been lying about the fuel consumption of its Japanese domestic models. The news instantly caused the share value of the 6th largest Japanese automaker to plummet almost 50%. The new car orders also dropped down by 50%. Around USD 3bn were wiped off its market value.
Also Read: Nissan Buys Mitsubishi
This move will probably now give Nissan an insight into the very successful Kei car market. Nissan has been borrowing Kei cars from Mitsubishi and Suzuki to sell them as its own. Now, it can actively take advantage of Mitsubishi's small car knowledge and skill. But this is not just about get your hands on Kei car manufacturing manual. It's also about capturing the global markets where Mitsubishi was more successful than Nissan.
Nissan has tried for years to make its footings in Asia's fast-growing emerging markets but has not been successful. Countries like Indonesia, Thailand, Malaysia, and Philippines have been on the to-do list of Japanese automaker for quite some time now. Despite all its efforts, Nissan only owns 2.5% market share in Indonesia compared to Mitsubishi's 11%.
Nissan Chief Executive Carlos Ghosn told the press,
"In ASEAN, (Mitsubishi) makes more than 7 percent operating margins. In 2015, we had a negative margin,"
By negative margin, the CEO meant that the company is losing money. Analysts have blamed the automaker's poor network for its struggles in the region. It has already been under pressure from Toyota in markets like Pakistan and Indonesia, and from Suzuki in India.
Also Read: Ghandhara Nissan Intends To Bring New Car Models In Pakistan By 2017
Nissan will be sharing not only the dealer network but also the manufacturing and suppliers with its new purchase. And this will help bring down the cost considerably.
Nissan is actively working towards making its name and place in Asia. The news of Nissan officials meeting with Pakistani government officials is not a secret. Nissan, along with its local partner Ghandhara Nissan, has expressed its intentions to bring the new models in Pakistan by 2017. It will be interesting to see how Nissan will combat already aggressive and successful Toyota and Suzuki in Pakistan.