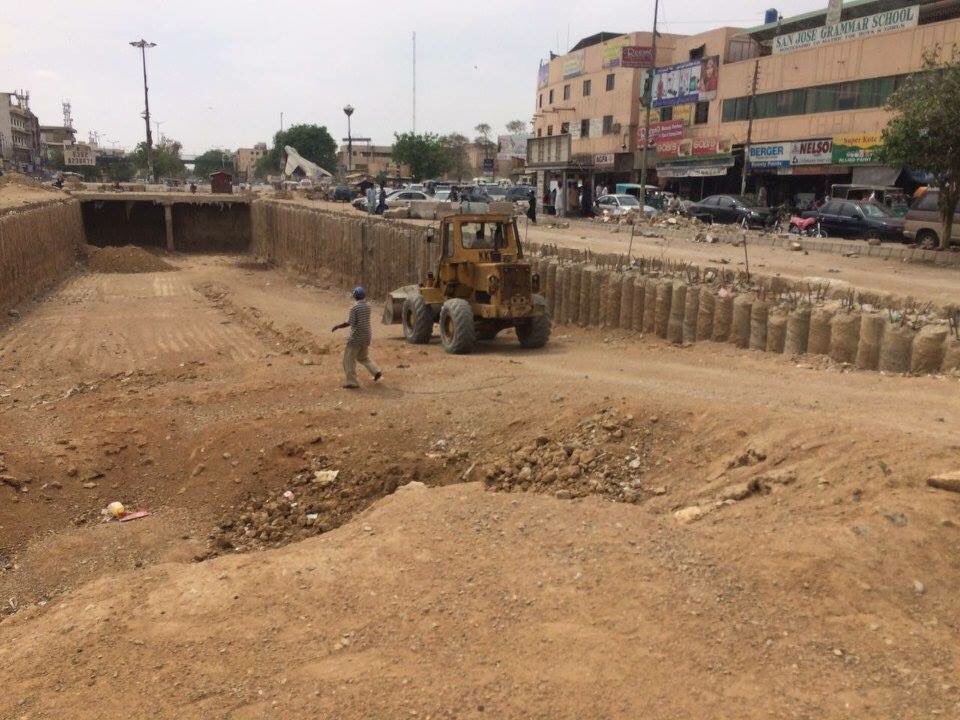 The Chief Minister of Sindh, Syed Qaim Ali Shah, has approved a special PKR 1.5 billion package for the renovation of the roads in Karachi City. The package was approved on the request of Asif Haider Shah, Commissioner Karachi, at the meeting held at Chief Minister House on Saturday. The allocated amount will be used to repair the roads, roundabouts, and footpaths. The roads of Clifton area, Tariq Road, old National Highway and Golimar Underpass are included.
The meeting held at the Chief Minister House was also attended by Alam Deen Balor, the principal secretary to the CM Sindh, Provincial Finance and Development Minister Sayed Muran Ali Shah, acting Chief Secretory Rizwan Memon, Commissioner Karachi Asif Haider Shah, and representatives of Karachi Metropolitan Corporation (KMC).
Also Read: Cracks Appear On The Newly Constructed But Incomplete Flyover In Karachi
The CM Sindh showed his displeasure at the unnecessary delay in the completion of Golimar Underpass. He instructed the concerned officials to finish the job as soon as possible. Commissioner Karachi told the CM that he urgently requires PKR 300 million for the completion of the project. The CM then instructed the provincial Minister of Finance to release the funds on a priority basis.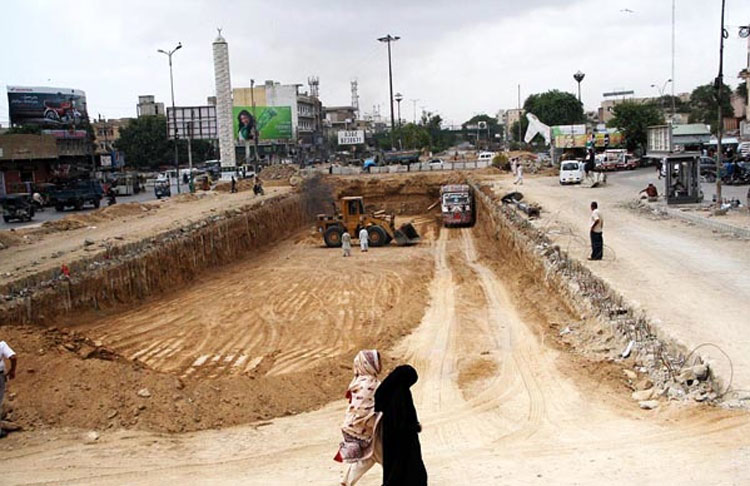 Keep in mind that to improve the traffic flow on Golimar roundabout near Rizwiya Colony, construction of a flyover was initiated in April 2015. But even after the complete preparation, the project was joined with the Green Line Bus Project and the flyover was turned into an underpass. Last month the Minister of Local Government Sindh, Jam Khan Shoro remarked that the Golimar Underpass will be completed in three months. The minister blamed few technical issues and the Green Line Bus Project for the slow pace of the Golimar project. However, Commissioner Karachi has assured that the project will be completed by June 30th, 2016.
Recommended Reading: Traffic jams in Karachi result in losses worth of millions each day
CM Sindh Qaim Ali Shah also expressed his displeasure and anger on the piles of garbage that have been accumulating on the main roads and streets of Karachi for months. The CM reminded KMC its duties and ordered the department to clean the city before Ramadan. He also instructed to devise a permanent and long term plan for the removal of garbage on a daily basis.