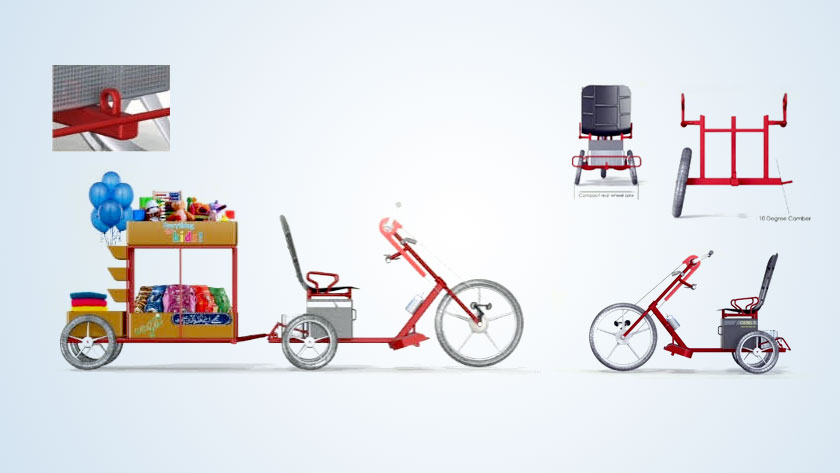 NOWPDP Announces The Winners Of Its Accessible Cycle Design Challenge!
NOWPDP or the Network of Organizations Working with People with Disabilities, Pakistan aims to sustain the rights of persons with disabilities in Pakistan. It was launched in 2008 to act as a joint forum for various organizations of Pakistan working for people with disabilities. Pakistan currently has an estimated 18 million inhabitants with disabilities which are more than the combined population of Hyderabad, Multan and Peshawar and to assist them, such organizations hold immense importance for our society.
To address the mobility needs of people with disabilities, PakWheels partnered with NOWPDP and launched The Accessible Cycle Design Challenge in January which ran through March 31st during this period; NOWPDP received a total of 58 design entries from various designers and institutions of Pakistan.
NOWPDP announced the winners of ACDC by hosting an event at Marriott, Karachi on 2nd June, which showcased the outstanding designs that were submitted. Mr. Taufeeq Elahi Diju's design was announced as the winning design that won PKR 200,000 while a group of students from NUST Karachi (Ahsan Iftikhar, Bayan Mashrequi, Daim Ali and Danish Haider) got the Most Innovative Design Award won a cash prize of PKR 100,000.
Winning design by Mr. Taufeeq aims to provide comfort and stability without compromising the practicality of the design. It adopts a shorter axle to achieve increased stability. Moreover, a tow hook is installed at the back of the cycle to pull carts and enable expandability in the future.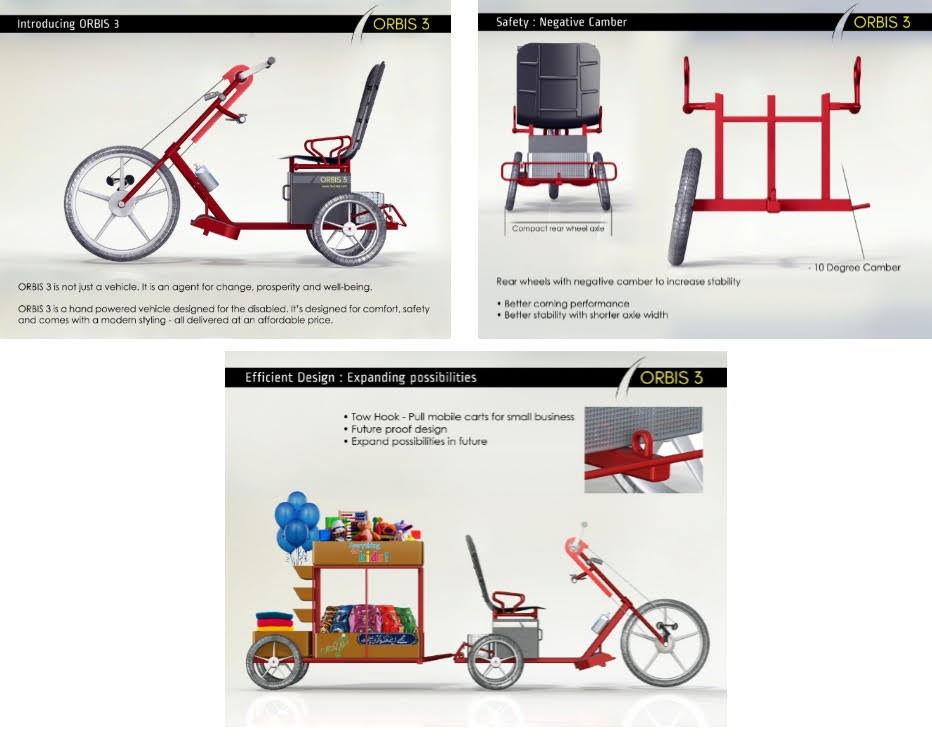 Furthermore, the Most Innovative design submitted by the students of NUST Karachi is focused on providing passenger safety. It comes with a three-point seat belt, disk brakes, and lights along with dampers to prevent small impacts and a bumper to protect the chassis and the passenger.