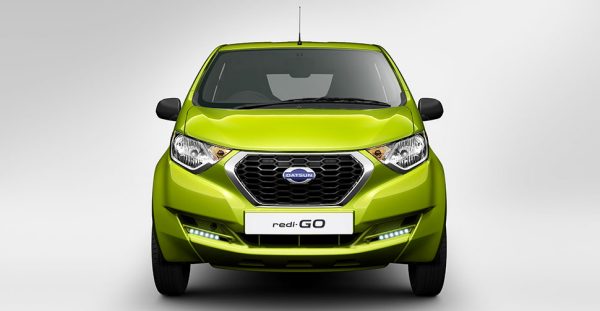 Datsun redi-GO Price Leaked Ahead Of Its Launch In India
Datsun, the low-cost brand of Nissan revealed the production model of redi-GO on 14th April this year in India and bookings have been underway from 1st of May. Redi-GO, categorized as an entry-level crossover shares its platform with its sister brand's Renault Kwid.
It has been creating media buzz since its public unveil with media spearheads calling it an Alto 800 killer. Now ahead of its June 7 launch, Datsun leaked the starting price for redi-GO at INR 239,500 (which translates roughly to PKR 372,000). The price straight away puts redi-GO in a commanding position since it's easily INR 20,000 (PKR 31,000) less than an entry-level Maruti Alto 800 while also managing to provide a larger cabin space. Reviewers in India got early access to drive redi-GO from Datsun and reviews have since been positive.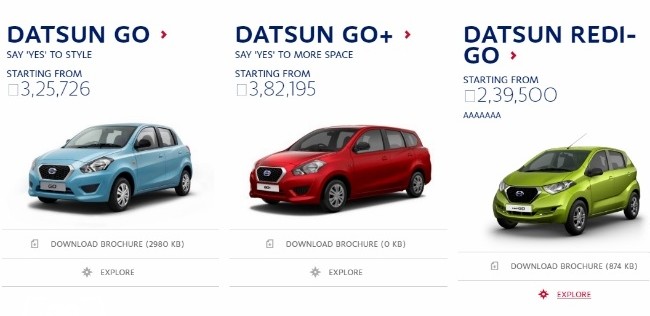 As far as specifications are concerned, it comes with an 800cc three-cylinder engine which produces 54bhp and 72Nm of torque coupled to a 5-speed manual gearbox. Moreover, Datsun will also be offering an automatic transmission for higher-end variants along with optional Daytime running LED lights. To top it all, Datsun redi-GO returns a decent mileage of around 25km/l, ensuring a range of over 875kms on a single 35 liters tank.
Also Read: Datsun redi-GO, A Suzuki Alto 800 Fighter, May Come To Pakistan!
To sum up, Datsun redi-GO looks all set to give a tough time to India's best seller, Maruti Alto 800. Datsun's success with it can safely indicate exciting times for Nissan's subsidiary. Datsun currently only operates in India, Indonesia, South Africa, Russia, Kazakhstan, and Belarus. So good sales of redi-GO can help Datsun expand to other markets, and since Datsun targets emerging markets, Pakistan could be next on their list! Ghandhara Nissan has already expressed its intent to bring new models by 2017 in Pakistan. It won't be surprising if we see a Datsun model among the lineup as well.