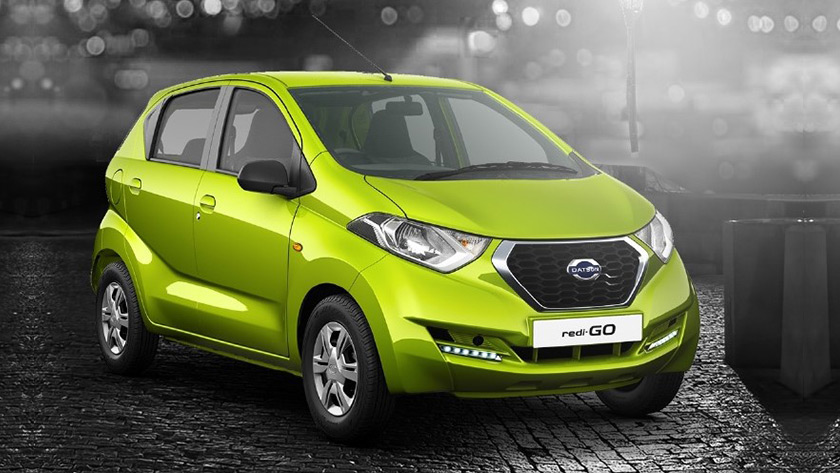 Datsun redi-GO, A Suzuki Alto 800 Fighter, May Come To Pakistan!
Pakistan, with its small market of just 180,000 cars sold last fiscal year, is pushing to break the Japanese control over its market by inviting the European automakers. And in that regard, our boys and girls (there must be one right?) from the government have said that they have made eye contact, and in some cases, started a conversation with the likes of Fiat, Audi, and Volkswagen.
Though the big vacuum in the Pakistani automotive market between 1-10 lac rupees can't be attended by any of the European automakers. Fiat has one or maybe two cars that may become available in that range, but frankly, the Europeans and the Japanese are pushing hard to win the Indian market and so, the development of small and economical cars is happening, but there's still a long way to go for them.
There's, however, the two sister companies that in our opinion, offer perhaps the best range of cars to fill this vacuum. The two are Datsun and Renault. The former was shut down in 1986 and revived in 2013 to make small, economical and affordable cars for the developing countries such as ours. Renault, the French automaker shared one of the most prolific CEOs of the global automotive industry, Carlos Ghosn, with Nissan (which owns Datsun). Carlos Ghosn is a folk hero in Japan; he brought Nissan from a loss-making failure to a profit-making success story. Renault then also owns another European affordable car maker Dacia, whose vehicles it rebadges as Nissan and sell in India. For example, the Dacia Duster is marketed as Renault Duster there. There's the Renault Kwid as well, almost priced with Maruti Suzuki 800. So in essence, wherever Nissan goes, its sisters; Renault, Dacia, and Datsun naturally come along.
Datsun is prepping and taking bookings in India for another fantastic vehicle. The Datsun redi-GO. Aimed to compete with the Alto 800, this is another small car that will deliver a staggering 25.17 kmpl as claimed by Datsun itself and looks so damn better than the crap from you-kn0w-who.
Built to compete with the likes of Renault Kwid, Maruti Alto 800, Hyundai Eon, and Tata Nano, redi-GO comes with an 800cc 3-cylinder engine. The same engine which is used in the Renault Kwid as well. Power figures are yet to be revealed for redi-GO, but the engine produces 54 BHP and 72 NM. of torques in the Kwid and comes paired with a 5-speed manual transmission.
Comes at a price of 250,000 INR to 350,000 INR, that translates to 393,633 PKR to 551,087 PKR at today's conversion rates. It does come with a lot many features than the small cars of Pakistan as well. Power steering, LED daytime running light, intergrated music system, front power windows, and an optional driver-side airbag and an option to choose from five colors.
I discussed this car and the Kwid with the guys over here at Nissan Pakistan who currently are testing a couple of Datsun cars here. The car just launched in India, and its deliveries will commence from 1st June 2016 so it was not surprising to hear them say that the car is not in the plans for the initial years but 2-3 years down from today, it is a suitable car for our market and we'll keep reminding them.