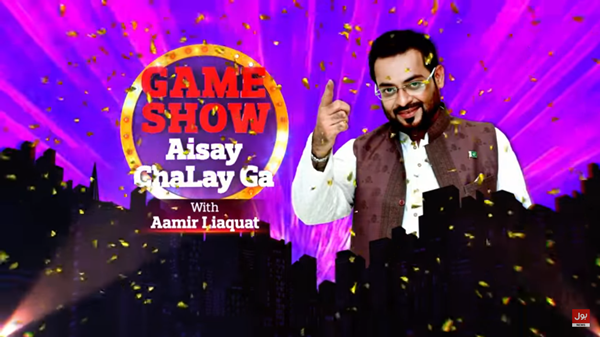 One lucky guy just won a Mercedes Benz in Ramadan Transmission
Each year in Ramadan, multiple channels across the country air "play to win" game shows, where they distribute prizes among the viewers and their audience right after Iftaar. This trend was set by Amir Liaquat Hussain a couple of years ago and now most private channels have adopted this method to gain popularity.
The prizes distributed include motorcycles, TVs, mobile phones and gold to name a few. This year, however, BOL TV has apparently made an off-centric move by giving one of its viewers a Mercedes Benz.
Amir Liaquat who is currently associated with BOL TV and is the host of "Aese Nahi Chalay Ga" TV show announced that a lucky winner named Jawad Khan is going to have his garage value go up. Further, in the show, Amir Liaquat contacted the excited winner and also showed the glorious Mercedes he won.
But Wait!
Right after this hard to believe announcement, media reports started to claim that this whole thing was set up. This allegation was highlighted on social media, claiming that the winner is the brother of one of the employees of BOL TV network. Reports also claim that there are strong chances that Jawad Khan is also an employee as he has strong relations with the network. BOL TV is in deep waters after this news because winning Mercedes is not so mainstream in this country.
Final Thoughts!
Before you jump to a conclusion, keep in mind that there is not enough evidence in this whole situation and only time will tell until further investigation is made. The car shown in the show is a pre-facelift Mercedes-Benz C-Class (W204). Although it's an older model, it still doesn't come cheap and we will not be surprised if this whole situation turns out to be pre-planned.
Skip the video to 4:20 that is where the fun begins!
https://youtu.be/ELlYLoePQIQ