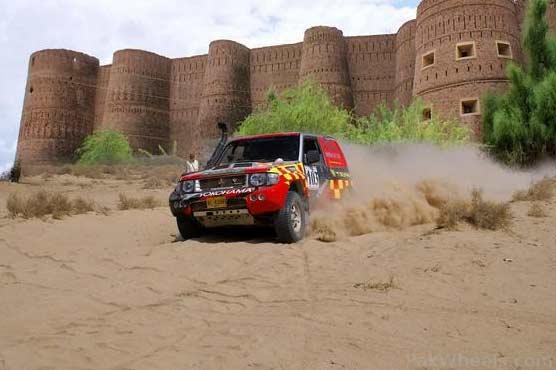 One of the most unforgiving Rallies of Pakistan; 2012 Cholistan Rally is here
Before the advent of private media, there were motorsports events held in Pakistan but they had insignificant impact on the masses due to lack of coverage and exposure. Now though, since the media gained its freedom during the economic boom, motorsports in Pakistan have seen a bullish trend amongst the people as more and more people are inclined towards it.
Internet has also played its part where Pakistan largest automotive community 'PakWheels' has portrayed the bright sight of motorsports amongst the masses.
Apart from Extreme Autocross, Jhal Magsi Rally, there is another rally event held since a lot of time annually and is one of the best and most popular off-roading events in the country. It is called the Cholistan Rally held in the desert called Cholistan Desert near the city of Bahalwalpur – which has a rich history.
The word Cholistan is derived from the Turkish word Chol, which means Desert. Cholistan thus means Land of the Desert.
After the unfortunate accident in Islamabad during a drag racing event, drag racing within closed roads has arrived to a halt which reflects how people still don't know much about motorsports and its impact on the economy and the automotive industry.
Cholistan rally is one of the few events in the country which has had positive reviews and participation from the whole of the country and has been at the forefront of spreading knowledge about motorsports in general.
Total race distance is 226km approx, divided in two halves of 111km and 115km.The 2012 rally is fast approaching, the event will be held on 16 Feb, 2012 to 19 Feb, 2012 – Cholistan rally has had a great presence of Pakwheelers both as participants & spectators and the whole nation and the world treats Pakwheels as their source of updates on such spectacular events.