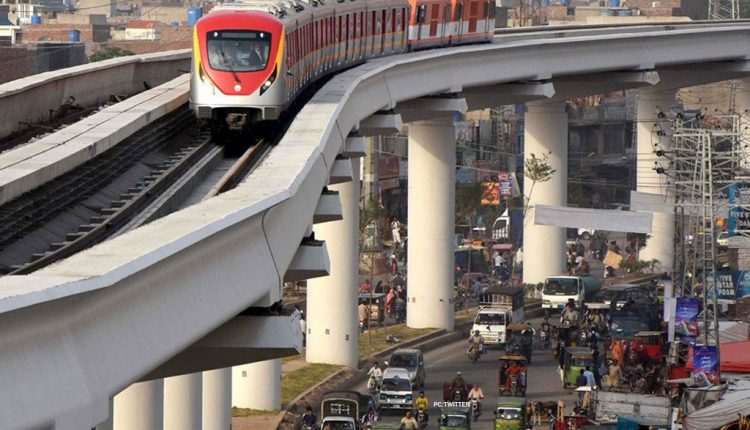 Punjab government is all set to inaugurate the Orange Line Metro Train (OLMT) on October 25 in Lahore. Chief Minister Usman Buzdar has directed the authorities to operationalize the whole system of the train.
He has also ordered the officials to complete the beautification process on the train's route. The Punjab cabinet has already set the train fare on Rs40 after Buzdar rejected the proposed of Rs50.
Last month, China Pakistan Economic Corridor (CPEC) Chairman General (r) Asim Bajwa announced over 250 new jobs for OLMT.
Features of Orange Line Train: 
The previous provincial Government launched the project for quick and comfortable commute for the citizens in Lahore. The route stretches to 27.1 kilometers, with 1.7-kilometer underground and 25.4-kilometer elevated. The train can facilitate around 250,000 commuters daily and has 26 stations on its course.
Electricity Cost on the Project: 
Earlier in February, Lahore Electric Supply Company (LESCO) revealed that during the 90-hour test run around 2.7 million electricity units were burned. The To put that in perspective, the total cost came out upwards of 50 million rupees.
 LESCO estimated that Orange Line is bound to consume electricity worth PKR 25 million each day to function properly. Which translates to PKR 750 million in terms of electricity bills for the Government for each month. The common man will pay its bill from his pocket. In return, it will only benefit a limited set of users on a 27km long track based in Lahore.
Moreover, the Government will have to pay an additional PKR 10 billion in subsidies even after keeping the ticket price at Rs60. This isn't an affordable option for many, but anything higher than this will bottleneck the running of this project. The project appears like a deadlock in given circumstances.
What do you think about this project, share your thoughts in comments section.
For more views, news and reviews on auto industry, keep visiting PakWheels Blog.