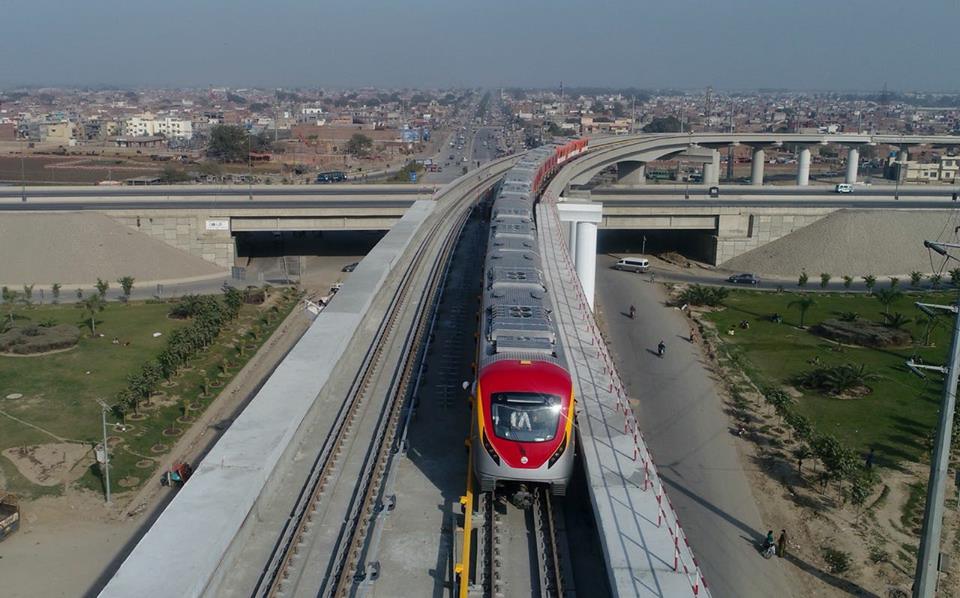 Orange Line Metro Train, the most-awaited metro project of Lahore, has started its initial operations. According to the details, the metro train will run on electricity and recently has completed its first trial run.
The construction of this mega project began back in 2015 and the 27-kilometre rail line was decided to be functional by the mid of 2017, however, got delayed in legal spat due to trampling over cultural heritage sites. Around 1,000 people can travel in one go and the train will serve up to 250,000 people each day.
Moreover, the Punjab government is committed to increase the capacity of the passengers up to 500,000 a day by 2025. Furthermore, it is to be noted here that a total of 23 trains will run on the track, so far 16 have arrived, the remaining 7 will come in the next few days.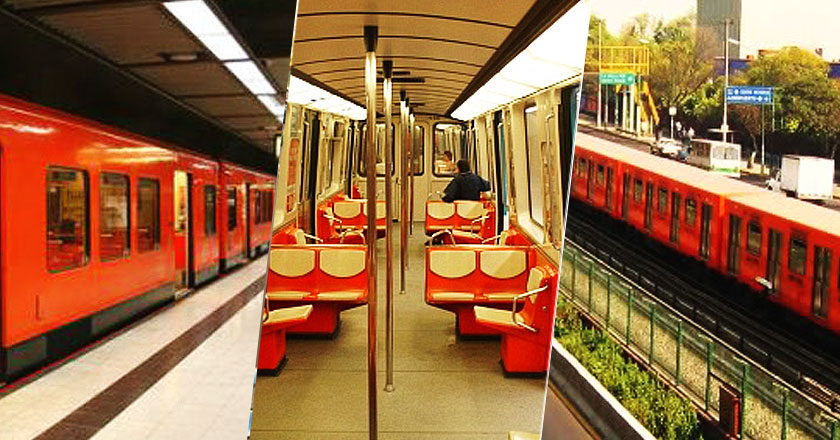 After the successful trial run, the CM Punjab Shehbaz Sharif tweeted as follow:
"Successful trail run of orange line metro train today in Lahore… Allah be praised!"
The route is divided into two parts; one is the elevated part which is 25.4 Km, and the other is the underground section, which is 1.7 Km long. There are 26 stations altogether; 24 elevated and 2 underground.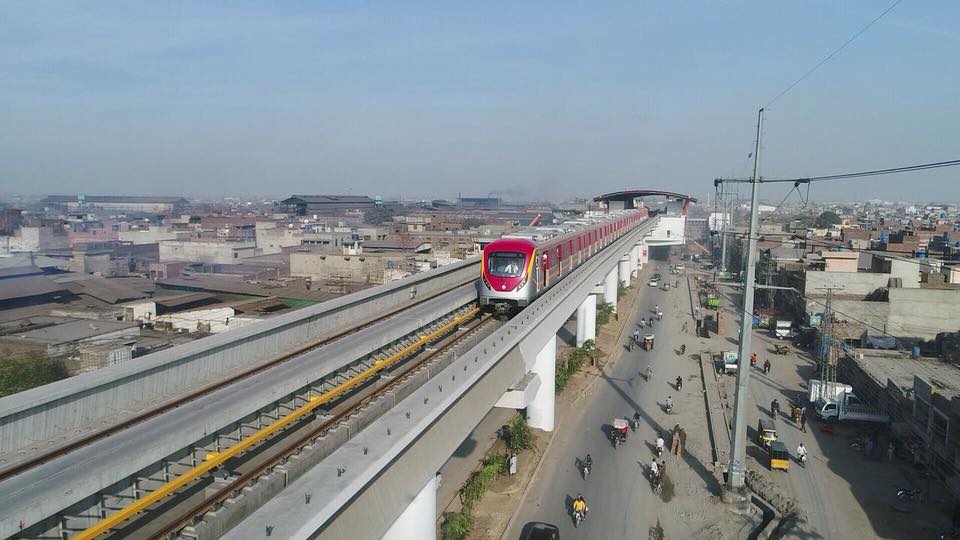 Read Also: Derailed Orange Line Metro Train back on track again
Lahore Orange Line train will be passing through these stops.
Ali Town
Thokar Niaz BaigCanal View
Canal ViewHanjarwal
HanjarwalWahdat Road
Wahdat RoadAwan Town
Awan TownSabzazar
SabzazarShahnoor
ShahnoorSalahuddin Road
Salahuddin RoadBund Road
Bund RoadSamanabad
SamanabadGulshan-e-Ravi
Gulshan-e-RaviChauburji
ChauburjiLake Road
Lake RoadGPO
GPOLakshami
LakshamiRailway Station
Railway StationSultanpura
Sultanpura
UET
Baghbanpura
Shalimar Garden
Pakistan Mint
Mahmood Booti
Islam Park
Salamat Pura
Dera Gujran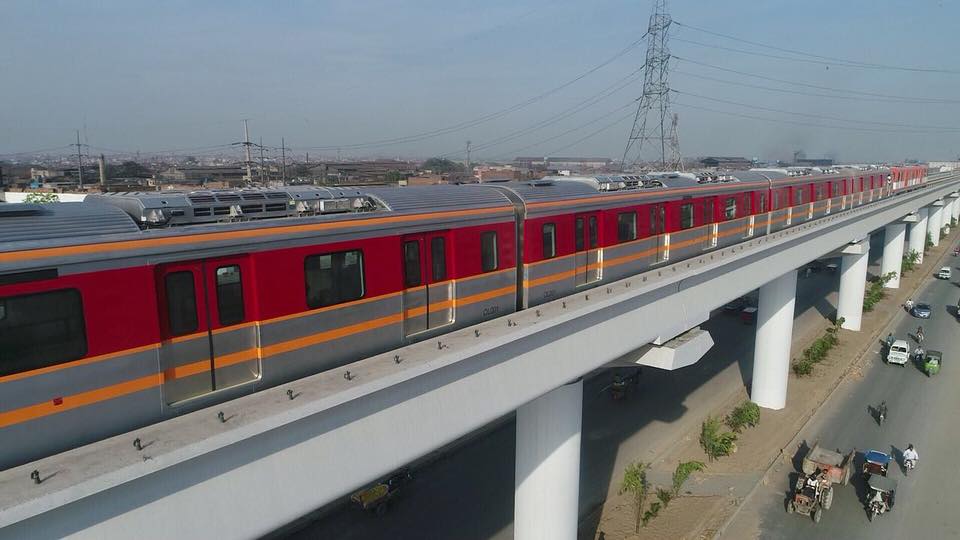 We reached out to a few locals to see what they had to say about this project.
Mr Tahir, who has been living in Lahore since 1977, told us that the project is indeed great and will provide great transportation assistance to the people of Lahore; however, the government should invest more in education and health sectors. The government should also keep intact the beauty of the city as well, he further added.
Another local told us that due to the "never-ending" construction of the metro project the lives of the citizens have become miserable.
The project was halted by Lahore High Court near 11 historic sites to save them from distortion but was overruled by Supreme Court of Pakistan. The court gave green signal to the local government, however, directed the authority to make sure the historic sites remain safe during the process.
What do you think about the project, do tell us in the comments section below?