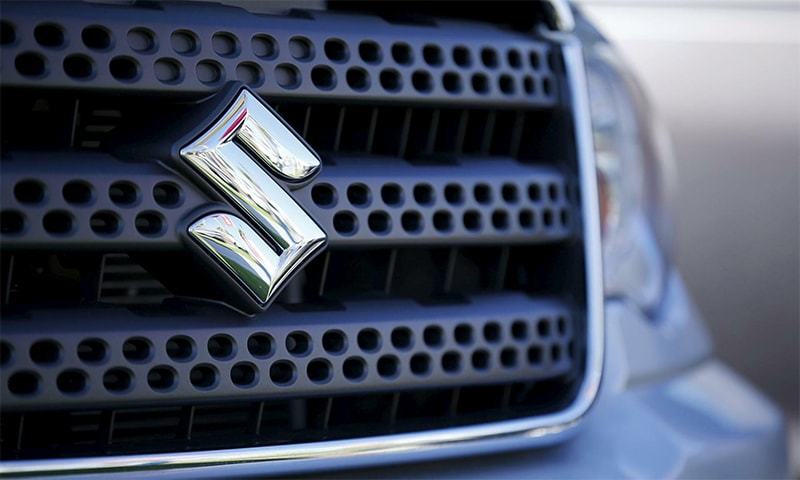 This Is Why Pak Suzuki Car Deliveries Are Late!
Since the COVID-19 health pandemic hit the world, the auto industry has gone off balance. Hence, one of the largest automotive brands, Pak Suzuki Motor Company (PSMC) has been struggling with the production and delivery of its cars. The automaker has recently addressed the issue of late car deliveries in a customer notice. The company has stated that the main reason behind this concern is the non-availability of car parts due to the aftereffects of COVID-19 pandemic in Japan, the home country of Suzuki.
Pak Suzuki Motors shared the public notice on their Facebook page. The official statement has cited "post-pandemic related interruptions" and "delays in the global supply chain of imports, parts, and supplies" as the main reasons for the delay in car deliveries.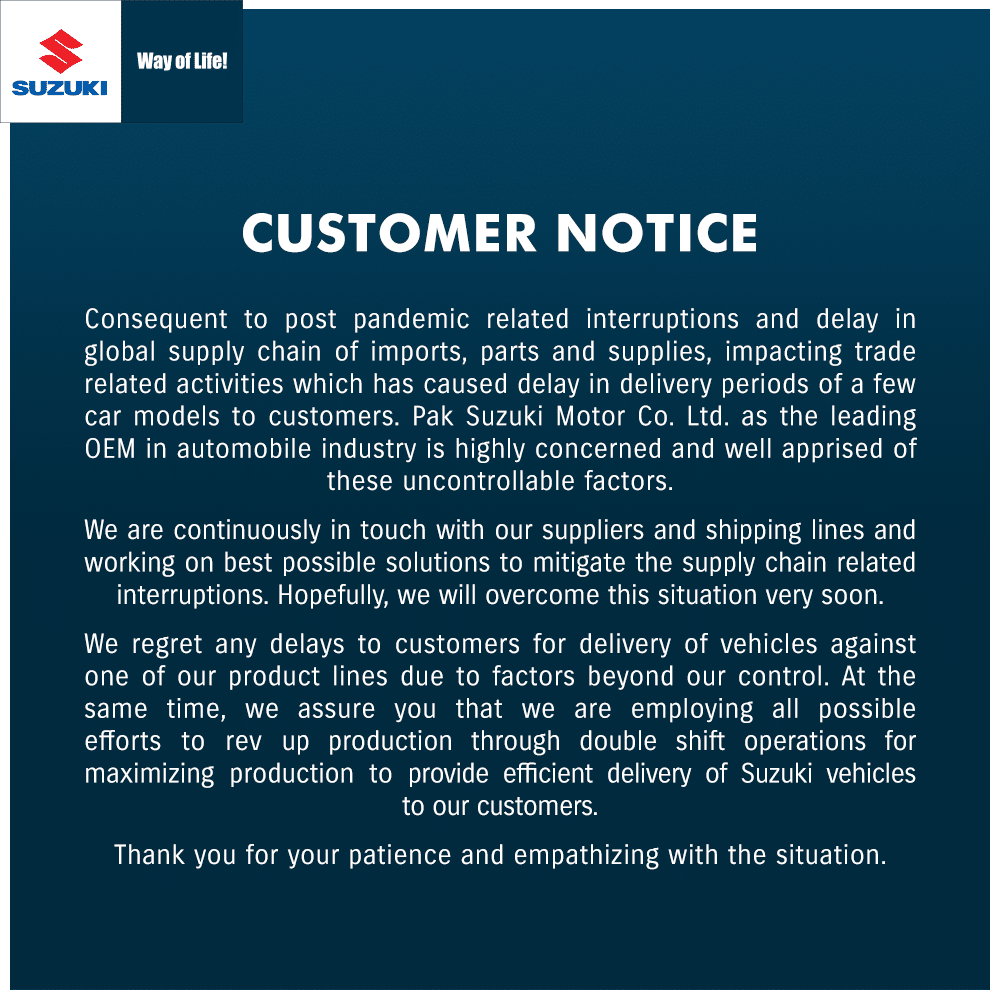 Suzuki has many popular cars in Pakistan. However, the media reports suggest that Suzuki Swift and Suzuki Cultus are the two car models that are being delayed due to the unavailability of their parts. According to the reports, there has been a backlog in the deliveries of these two cars since November last year.
The Unavailability of Pak Suzuki Parts
Japan, the home country of Suzuki Motors Corporation, is one of the unfortunate countries under the spell of the COVID-19 pandemic. The production of Suzuki car parts has been stalled. Since Pak Suzuki imports the majority of car parts and assembles them locally, it faces a shortage of parts. 
However, Pak Suzuki is not the only automaker breaking out with the pandemic and its after-effects. Many others are in the same boat. 
Sabir Sheikh, the All Pakistan Motorcycle Association Chairman, has spoken up about another production hiccup. That is the increased cost of auto parts. Sheikh stated that "the containers that cost $800 are now costing $4,000 to import parts and other things from China".  
Shabbir-ud-Din, the Director of Sales and Marketing at Changan Master Motors, has shed light on another factor behind the slow production of cars. He verified that the ports have laid off a significant number of people from the workforce. As a result, trade and commerce activities are going through a rough phase.
The COVID-19 pandemic has crippled the automotive industry around the globe. The slow production of auto parts, the laying off of port employees, and the price hike of containers, there are many reasons the automakers in Pakistan are trying to come to terms with.