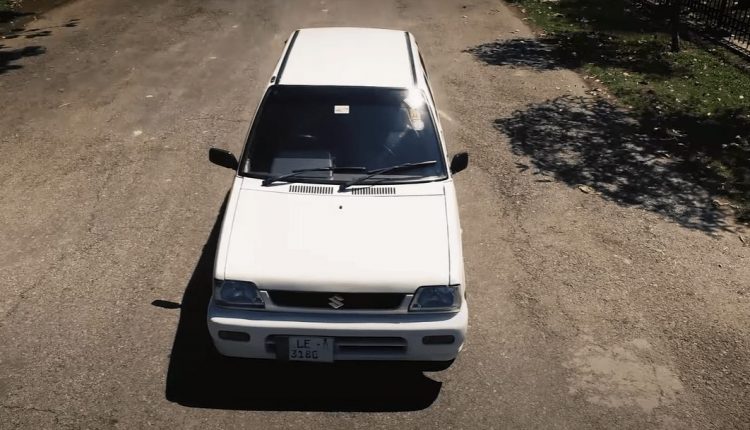 Suzuki Mehran — The Nostalgic First Car of Most Pakistanis
Today, we are reminiscing about the national car of Pakistan. The one that most Pakistanis have driven in their lives. The Suzuki Mehran. It's the first car of almost every Pakistani who shifted from a 2-wheeler to a 4-wheeler. Mehran came to the country in 1989 and served as an entry-level car for three decades. The car was discontinued in 2019 but is still seen on the roads, and everyone still loves "the boss". Let's get nostalgic and appreciate the beauty of Mehran with this owner's review.
Purchase and Price
The owner purchased the brand new Suzuki Mehran VXR in 2011 for 5 lacs and 90 thousand rupees. The car came with company-fitted AC and CNG. At that time, the owner had two Hyundai Santro cars and added a new Suzuki Mehran to his collection because he needed a low maintenance and affordable 4-wheeler to drive on the rural roads. And, as we all know, the boss was born for the job.
Fuel Average
The owner told PakWheels that the car has good mileage with a fuel average of 14 kilometers per litre in the city and almost 18 kilometers on a long route. 
Parts Availability and Maintenance
According to the owner, the most fun part about driving a Mehran is being free and off the hook. Because no matter what happens to the car, you can easily find its parts and, that too, on cheap rates. 
Moreover, you can also get car maintenance service without any sweat. Any mechanic in the country will fix your Mehran on cheap labor. In the words of the owner, you can get an oil change service for a maximum of 2,200 rupees.
Pros and Cons of Suzuki Mehran
Pros
Affordable price

Easy parts availability

Low maintenance

Cashback resale
Cons
Fragile body

Lack of safety features

Poor AC system

Outdated brakes
Final Statement on Suzuki Mehran
Although Mehran is an old school, out of style car that you can't even get with a zero meter because it has been long discontinued. Its used form is still one of the best options for an affordable entry-level sedan. 
At PakWheels, you can find 5000+ used Suzuki Mehran for sale in Pakistan.
Watch Video