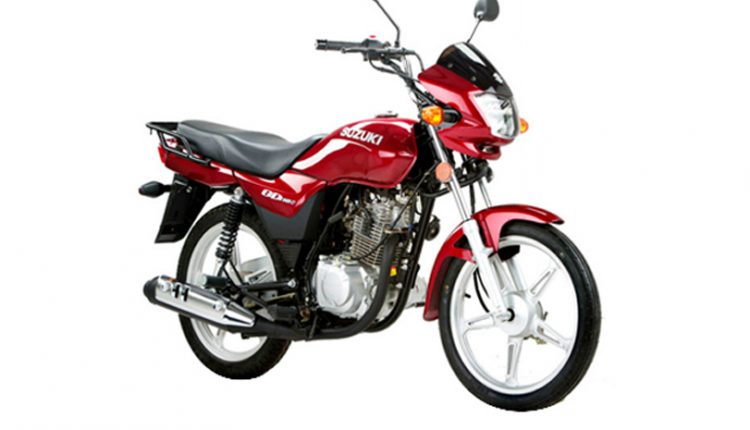 Pak Suzuki Increased Bike Prices, AGAIN!
Although the dollar price has come down in the country, Pak Suzuki has once again hiked the prices of its bikes. The company has increased the prices of its four models by Rs3,000. 
According to a notification, the company will implement new prices from November, 1, 2020.
The notification by the company read that the new price of GD110s is Rs181,000, after a jump of Rs3,000 increase from its previous price of Rs178,000. Meanwhile, the GR 150 will not cost 287,000, compared to its previous price of Rs284,000.
Furthermore, the GS 150's new rate is Rs193,000, after seeing a hike of Rs3,000 from its last rate of Rs190,000. The new rate of GS 150SE is 210,000, against its old price of Rs207,000.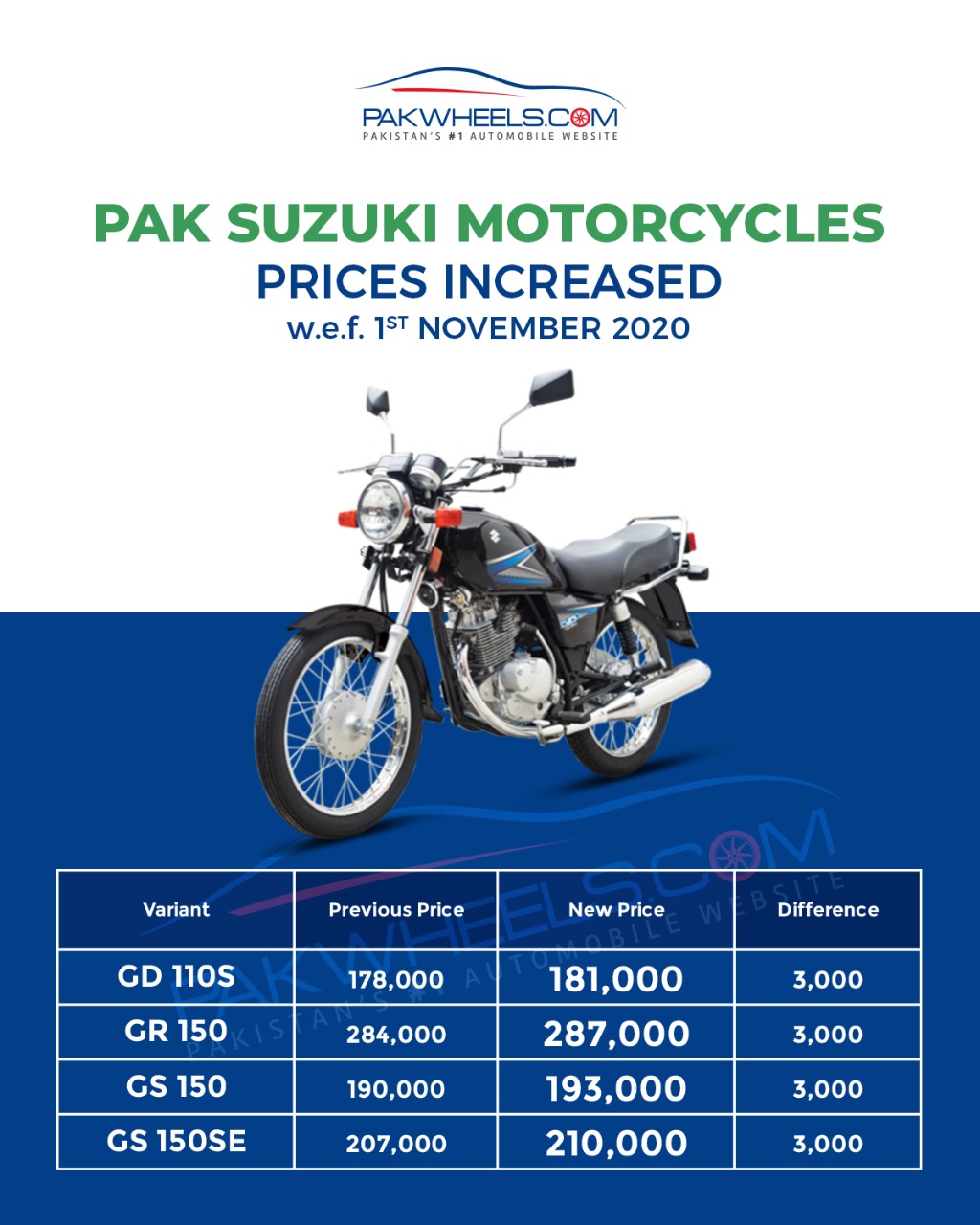 The company has not given any specific reason behind this price hike.
The notification further read that the retail prices are inclusive of ex-factory and freight charges. "The above prices are subject to change without any notice," the company further said.
This is the fourth price hike by Pak Suzuki for bikes. Earlier in September, the company increased the rates up to Rs20,000. In the last rate bump, the company increased the rate of  GS-150 SE and GR-150 by 5,000, taking their prices to Rs190,000 and Rs284,000 respectively.
Furthermore, the price of GD-110 S, also saw an increase of Rs3,000, bringing its price to Rs178,000.
Pak Suzuki Profit Loss: 
Last month, Pak Suzuki had recorded its 8th consecutive quarter in a loss. According to the data, the low sales of Alto and absence of Mehran were two primary reasons behind this decline.
The company posted a 12% decline in revenues for the third quarter of 2020. As per data, Suzuki collected Rs22.60 billion as revenue, as compared to Rs25.63 billion in the same period last year. This significant drop is due to a decline in vehicle sales, especially Alto.
Sales: 
The company sold 17,485 units from July-to-September 2020, compared to 23,147 vehicles in the same period the previous year. The company is facing tough competition from KIA Picanto, United Bravo and Prince Pearl in the 1000cc and 800cc category.
Meanwhile, in its financial results, the company reported a loss of Rs136.38 million during this quarter, which is 88.30% recovery. Last year, the car manufacturing company recorded a loss of Rs1.16billion.
If we look at the nine-month losses of the company, it is Rs2.59 billion in 2020, comparing to Rs2.68billion in 2019, which is a decrease of 3.40% Year-on-Year basis.