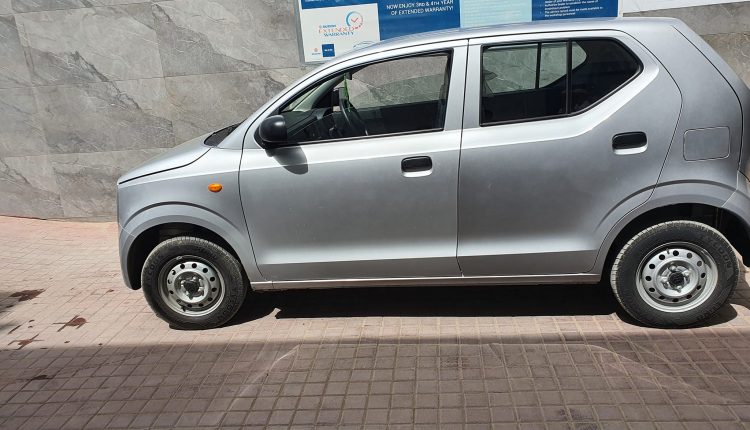 Pak Suzuki Sold Us New Alto With "Painted Door" – Customer Claims
It seems that the issues we face while buying used cars are also emerging for the new cars. And it is evident from a recent claim by a Pak Suzuki customer. In a social media post, the customer from Karachi claimed that his brother-in-law bought a brand new Suzuki Alto from a Suzuki dealership, but they were shocked to see a painted door. The customer said that the dealership had no quality control check system. 
He further stated that they didn't buy the car from a Sunday market, where you have to take a mechanic to check the car's condition; instead, it was bought from the company's dealership. And no one expects a painted, new car from the authorized dealership of a company. So, yes, it is awful. 

Click here for the original post. 
Stay Vigilant, Chose Car Inspection
The customer has appealed to others to stay vigilant so they don't face a similar issue. And what is best to tackle this issue? There is a simple answer to it: PakWheels Inspection Service. We have told you before that even if you are buying a new car, always get it inspected, and the reason? The vehicles are transported from the factory through car carriers to the company's depots/ports. From these spots, the cars are driven to the dealerships, and two things can happen during this drive: 
Technically, the car is not zero-meter 

 Anything can happen to the vehicle during that drive from the dealership, i.e., an accident or body scratches
And in this case, we think something happened to this specific unit on the road, and the company/dealership just painted it over with a similar shade. Although the dealership has agreed to resolve the issue, the customer thinks that Pak Suzuki has breached his trust. 
We have contacted Pak Suzuki for a comment, but the official has not replied yet. We will update the article as soon as the company responds. 
What do you think about it? Please share your thoughts with us in the comments section.